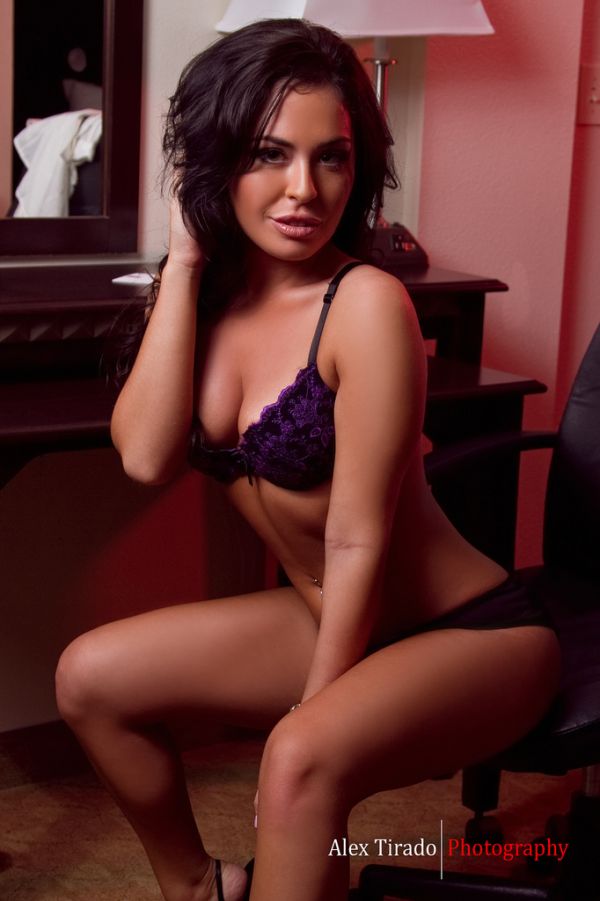 The Essentials
Name (First/Last): My full name is Gabriella Marie Amoroso
Birth date: 11/19/1992
Location (City, State/Province): I am originally from The Bronx, NY but now reside in Tampa, FL.
Zodiac Sign: Scorpio ! haha watch out ;) lol
Height: 5'1
Weight: 105lbs
Measurements: 32C-24-36
Ethnicity (Mother/Father): My mom and dad are both Italian, my mother is Sicilian, and my father is Napolitan
Location: Tampa, FL
Turn-ons: Confidence & a really good sense of humor. I love it when a guy can make me laugh
Turn-offs: Lazy men, Petty men, and cheapness
Pet Peeves: When people ask me the same questions over & over ! And when people bite down on their silverware ! Haha its like nails on a chalkboard !
Website: GabriellaAmoroso.com, Go subscribe to my mailing list :)
Facebook: http://facebook.com/OfficialGabriellaAmoroso
Twitter: @GabriellaAmore

The Interview

Is "Name" your real name or model name?
Yes, my model name is Gabriella Amore.

Where are you from? And, are you currently living there? If not, where are you currently living?
I am originally from The Bronx, NY and moved to Tampa, FL a few years ago. I'm a city girl ! I miss NY ?

Does your personality match your Zodiac sign? Describe.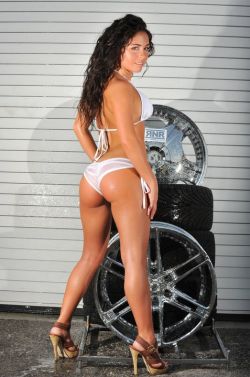 Oh yes, I'm a loose cannon, lol! I am actually one of the nicest people you will ever meet, but once you get on my bad side, lol that is not something you wanna do! Haha ;)

How long have you been modeling?
Hmmm, not to long, about 5 months.


What would you say are your strengths as a model? (ex. body, eyes, smile, certain poses and emotions...)
I think that I have a lot of strengths, confidence is key to modeling, also I am an all natural beauty, and I think natural beauty beats plastic beauty any day.

Do you have any birthmarks, scars or tattoos? Please state "what", "where", "how noticable?"
Nope, no tatts, no birthmarks, just my belly pierced.

Describe yourself in 3 words or statements.
One of a kind :)

What is your best beauty secret?
Wash your face every night & stick to a good skincare regimine, no amount of makeup looks as good as beautiful skin.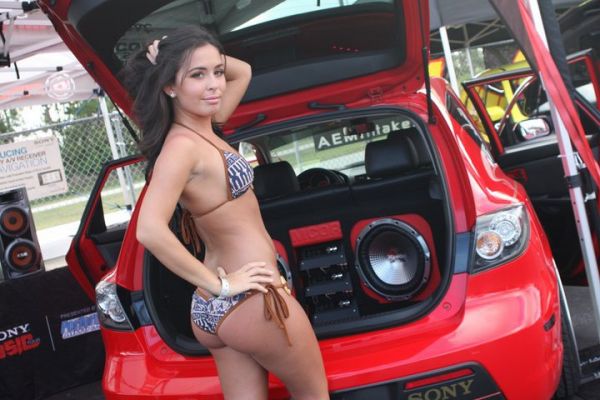 What do you look for in a guy? What would he have to do to get your attention and to keep you interested?
I look for a lot of things in a guy, someone who has a good heart, who shares the same morals and values as I do, I do get bored easily so they would have to be a fun, outgoing, and spontaneous person like me

What gets you in the mood? What are some of your turn-ons?
I'm gonna try not to get too in detail here ;) lol but I love when a guy knows how to be romantic

How do you feel about pick-up lines? What was the best line that was used on you? Did it work?
"Do you have a bandaid? Cause I fell and hurt my knee when I saw you ?" I get tons of cheesy pick up lines from guys on facebook ! FYI guys, they usually don't work, but they give me a good laugh lol

So what is the weirdest thing that has ever happened to you on a date? How did the rest of the night go?
Not that I can remember, I haven't really had any weirdbad dating expieriences.

On a scale of 1 to 10, how wild are you in the bedroom?
;) Haha thats for me to know & you to find out ! .....if your that lucky. Lol!

What do you wear to bed?
Anything cute & comfy, I love to steal my boyfriends v-neck t-shirts :)

What item of clothing or accessory makes you feel the sexiest?
Don't get me wrong I love to get dolled up and wear sexy fitted dresses and heels ,but I actually feel the sexiest when I'm in my comfy sweats and a tank top with no makeup.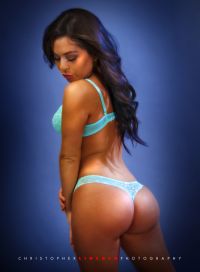 Have you posed in the nude? If so, how did it make you feel?
Nope I haven't, I would never do that ! Haha unless it was for playboy ;)

Where can we see you? (ex. shows, tv, magazines, etc)
You can find me on twitter @gabriellaamore and all over the web, and also a few magazines this year :)

What is your dream car? What modifications/upgrades would you make, and why?
My dream car would definately have to be an audi R8.

Do you have many traffic violations? Any stories you'd like to share with us?
Lol ! I actually don't have my license, but sometimes drive anyways, so far I've been in luck & haven't gotten pulled over

With any 'spotlight' type of job, you are looked upon as a role model. What advice would you give out to aspiring models?
Be yourself ! And be original, people love different ! When you blend in with everyone else you get boring ! Hold onto your originality

Words to live by?
Family comes first ?

Any shout-outs or last words?
Mwaaaa ? xoxo thank you guys for taking the time to read my interview , and thank you PAS mag for featuring me