Written by pasmag staff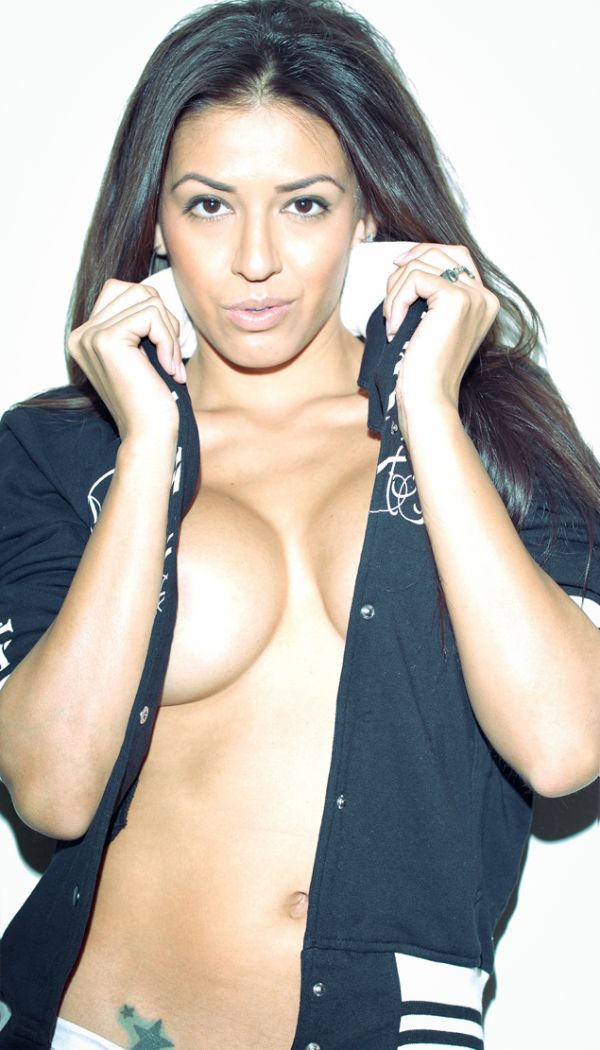 The Essentials
Name: Samantha Padilla
Location (City, State/Province): Los Angeles, Ca
Zodiac Sign: Pisces
Height: 5'6
Weight: 125
Measurements: I honestly have no idea, lets go with 34-27?-37? Sound good? (Ed. Note: yes!)
Ethnicity (Mother/Father):  Both Mexican
Turn-ons: Nice smile, good sense of humor, nice physique
Turn-offs: Bad odors, dirty teeth, sissy la-la's, whiners.
Pet Peeves: Slow drivers, slow people
Website
Myspace
Twitter

The Interview
Is "Name" your real name or model name?
Yes sir.
Where are you from? And, are you currently living there? If not, where are you currently living?
I was born in Texas and moved a lot (from the time ) I was 8, living in Puerto Rico, Georgia, and all over California.
Does your personality match your Zodiac sign? Describe.
I think so. They say Pisces are imaginative, sensitive, compassionate, kind, selfless, unworldly, intuitive, and sympathetic. That is the description google gives, which seems to be true for me.
How long have you been modeling?
I would say off and on for 5 years
What would you say are your strengths as a model? (ex. body, eyes, smile, certain poses and emotions...)
I think I would have to say my eyes and my smile. When I get those two right in a photograph, it is usually a winner.
Do you have any birthmarks, scars or tattoos? Please state "what", "where", "how noticeable?"
I have 6 tattoos. The words love and hope behind each ear, a quarter on my wrist, stars on my hip bone, a piece on my upper back, and a piece on my foot. Which, may I add, I wish I had never gotten.
Describe yourself in 3 words or statements.
Outgoing, caring, and strong.
What is your best beauty secret?
How I keep my hair so long and healthy, but I'm not telling.
What do you look for in a guy? What would he have to do to get your attention and to keep you interested?
Some qualities I prefer, not so much look for, would be a man who has his head straight, knows what he wants and is working toward something. I prefer a man who doesn't drink, knows how to have fun, understands me, and knows how to hit my funny bone. To keep me interested, he'd have to keep me laughing and be able to challenge me somehow.  
What gets you In the mood? What are some of your turn-ons?
Being softly touched. There's a certain spot I like having someone glaze their hands over. I rather not tell, but for the most part no guy has ever noticed my "sensitive spot". When one does, he'll be a keeper.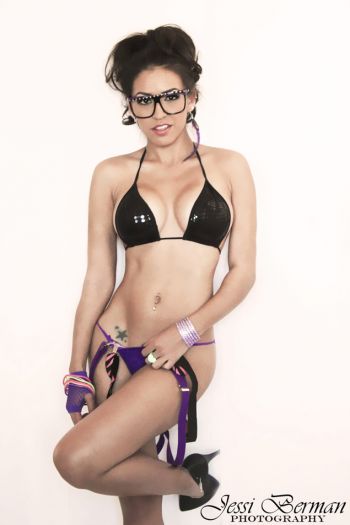 How do you feel about pick-up lines? What was the best line that was used on you? Did it work?
If they make me laugh why not, but if the person is clearly trying too hard it's not as entertaining. I'd have to say I haven't heard a best line, either that or I just don't remember it. Most likely, the second option.
So what is the weirdest thing that has ever happened to you on a date? How did the rest of the night go?
Once I went out with an Asian guy and he was extremely caught off guard at how out going, out spoken, and easy going I was. He said he was not use to dealing with a girl like me and did not know there were girls like me. I guess I thought it was weird how surprised he was. Like he'd seen something for the first time. The night was fun overall because we were at a Laker game, but I never went out with him again.
On a scale of 1 to 10, how wild are you in the bedroom?
71/2. 8 on a good night.
What do you wear to bed?
Depends on the weathe,r but usually a sports bra and either sweats or shorts.
What item of clothing or accessory makes you feel the sexiest?
No article of clothing makes me feel sexy, my sexy is all me.
Have you posed in the nude? If so, how did it make you feel?
I did an implied nude in an office space chair. No one was around and it was fun to do.
Where can we see you? (ex. shows, TV, magazines, etc)
Currently on twointheshirt.com under their two minutes with T.I.T.S I was featured on two of their shirts from last springs collection. I've been featured in Lowrider and Girls of Lowrider. This season you can catch snips of me in Snoop Dogg's web show, GGN News. Catch me three to four nights in the night clubs of L.A. and Hollywood.
What is your dream car? What modifications/upgrades would you make, and why?
A Mercedes McClaren. If I had that kind of money to spend I'd lase it up with a body kit and small studded detailing of unnecessary things. Why you ask? Because it's just outright sexy!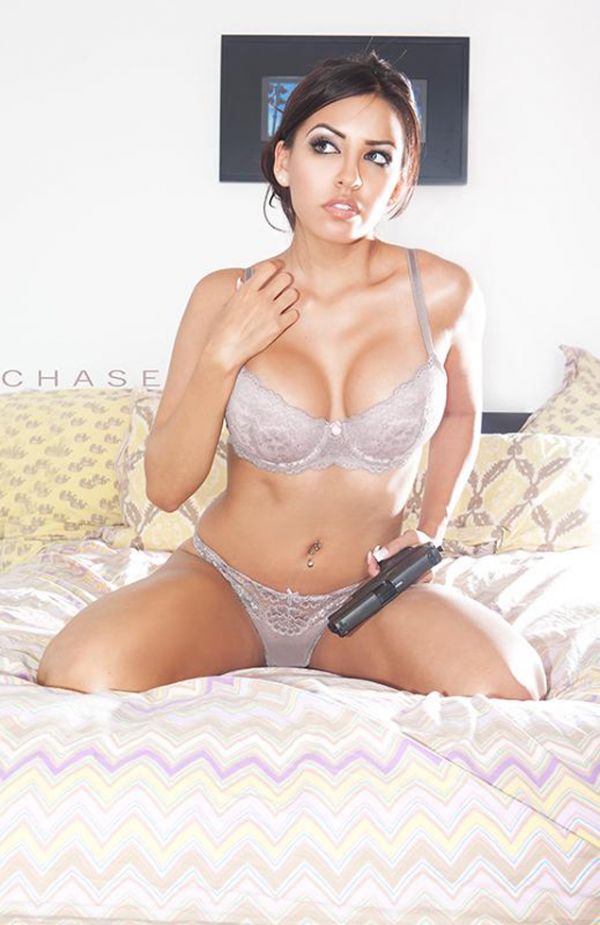 Do you have many traffic violations? Any stories you'd like to share with us?
I wouldn't even know where to begin unfortunately. Rather not put that energy in the air, so I'll say not in 2012 ;)
With any 'spotlight' type of job, you are looked upon as a role model. What advice would you give out to aspiring models?
I would say, make smart decisions that are right for YOU. Be good to yourself and those around you.
Words to live by?
I do what I want.
Any shout-outs or last words?
Shout outs to all my fans, thanks for the continuous support on all the networks. Make sure to keep up with me and say hi once in a while. Thanks PASMAG for having me.