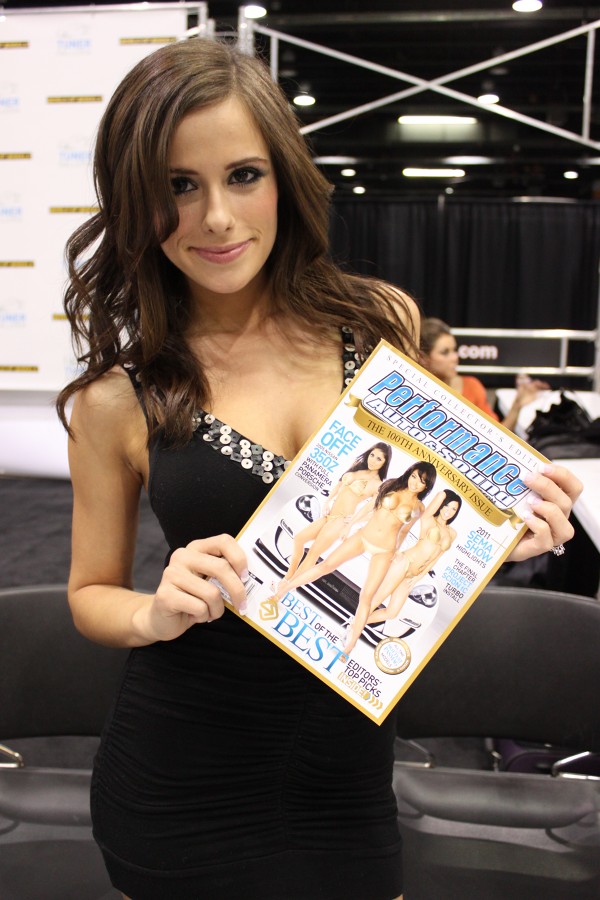 The Essentials
Name: Shannon Jones
Birthday: March 13th
Location: Lake Geneva, WI
Zodiac Sign: Pisces
Height: 5'4"
Weight: 100lbs
Measurements: 34-24-34
Ethnicity: Irish and Italian
Turn-ons: A nice smile, confidence, and a good sense of humour.
Turn-offs: Arrogance and dirty teeth.
Pet Peeves: Chewing with your mouth open…gross! People driving in the left lane super slow!
The Interview
Is "Name" your real name or model name?
My real name.
Where are you from? And, are you currently living there? If not, where are you currently living?
I am originally from Chicago, but I am currently living in Wisconsin.
Does your personality match your Zodiac sign? Describe.
Yes it does. I am very compassionate, trustworthy, and kind. I am a big dreamer too! :)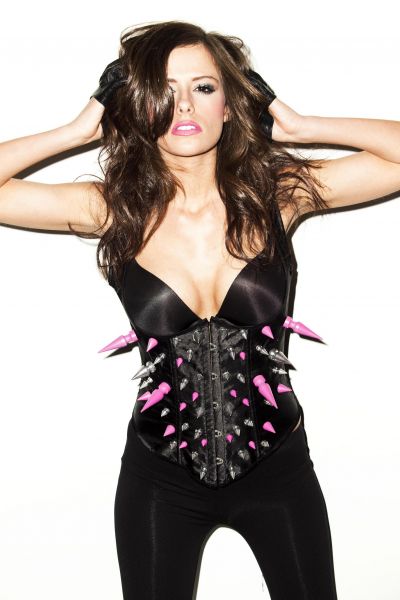 How long have you been modeling?
About a year now…it's been a crazy ride so far!
What would you say are your strengths as a model? (ex. body, eyes, smile, certain poses and emotions...)
I think my strengths are my eyes and smile.
Do you have any birthmarks, scars or tattoos? Please state "what", "where", "how noticable?"
I have 3 small scars on my stomach…I was on a road trip to Caesars Palace in Canada, and only made it to Detroit. Ended up in the hospital and got my appendix taken out. Worst.Road.Trip.Ever! lol
Describe yourself in 3 words or statements.
Fun loving, caring, and extremely sweet.
What is your best beauty secret?
Laughing makes everything better.
What do you look for in a guy? What would he have to do to get your attention and to keep you interested?
I look for a guy that is fun loving, open minded, and confident. I really like a guy with goals that he is working towards. If you can keep me laughing and will be spontaneous with me, I will stick around.
What gets you in the mood? What are some of your turn-ons?
Sexy lingerie and being pulled super close..anything else, you would have to work super hard to find out on your own…
How do you feel about pick-up lines? What was the best line that was used on you? Did it work?
They are so cheesy. You need to be confident when talking to someone. The lamest one I fell for was "Did it hurt?...When you fell from heaven" lol It made me laugh, but did not work!
So what is the weirdest thing that has ever happened to you on a date? How did the rest of the night go?
We went out to eat at a pretty nice restaurant. When we got the bill, he slid it across the table towards me and just "winked" at me. So I put my half in thinking he just wanted to split it and handed it back to him…then he slid it back across the table towards me again…and just "winked" again. I just got up, "winked" at him, and left.
On a scale of 1 to 10, how wild are you in the bedroom?
That's a secret!
What do you wear to bed?
A t-shirt and boy shorts.
What item of clothing or accessory makes you feel the sexiest?
A pair of heels…with or without anything else ;)
Have you posed in the nude? If so, how did it make you feel?
No, it's not really my style!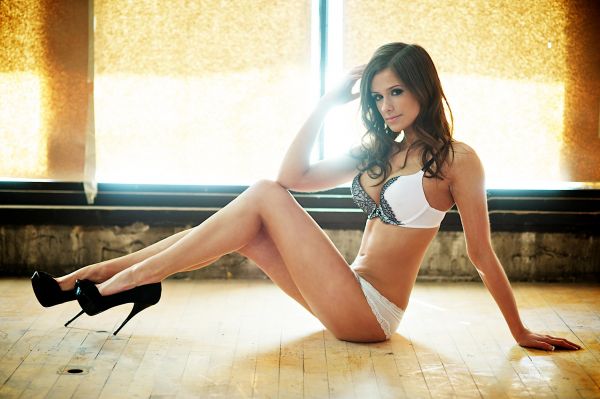 Where can we see you? (ex. shows, tv, magazines, etc)
Online, and at shows. Follow me on Facebook to find out where you can see me next!
What is your dream car? What modifications/upgrades would you make, and why?
My dream car would be the Veilside wide body RX7! Bayside Blue paint, HKS turbo kit, Greddy front mount intercooler, Apexi dual exhaust…so much more! :)
Do you have many traffic violations? Any stories you'd like to share with us?
Haha, I used to have a slight speeding problem…;-) Now I just try a lot harder to not get caught.
With any 'spotlight' type of job, you are looked upon as a role model. What advice would you give out to aspiring models?
Never compromise your morals for anyone. You will end up exactly where you want to be if you work hard…short cuts won't get you there.
Words to live by?
Work hard, play harder. Live your life to the fullest.
Any shout-outs or last words?
Much love to my family, friends, and the man I love! xoxo