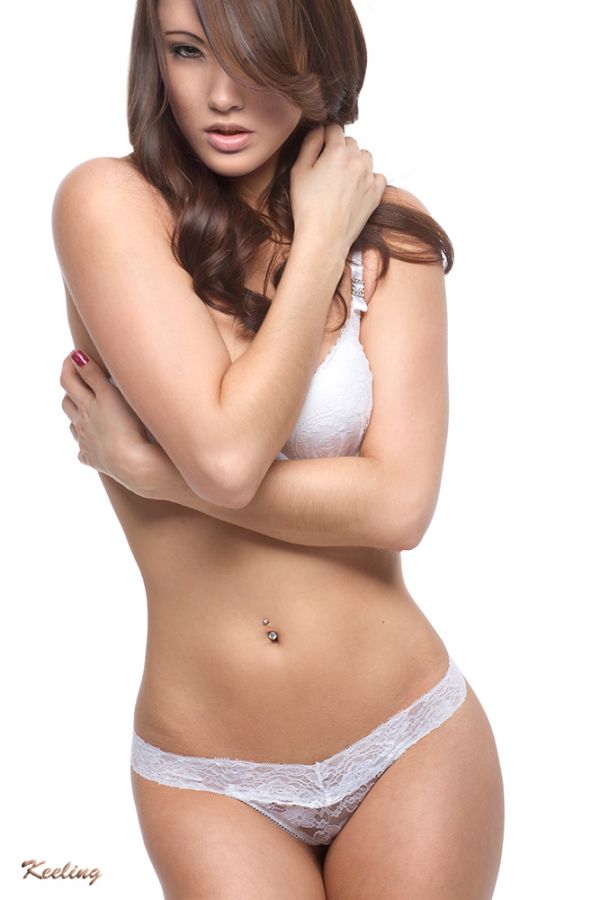 The Essentials
Name: Jonna Smigel
Birth: January 3rd

Location (City, State/Province): Peru, IL
Zodiac Sign: Capricorn
Height: 5'6"
Weight: 120lbs
Measurements: 32-26-36
Ethnicity:
Mother – Korean
Father – German and Polish
Turn-ons: Blue eyes, a great smile and good sense of humor.
Turn-offs: Arrogance, liars and guys that cant drive stick.
Pet Peeves: I'm a big animal lover and I hate it when people don't take care of their pets!
PASNATION Username: Jsmigel1701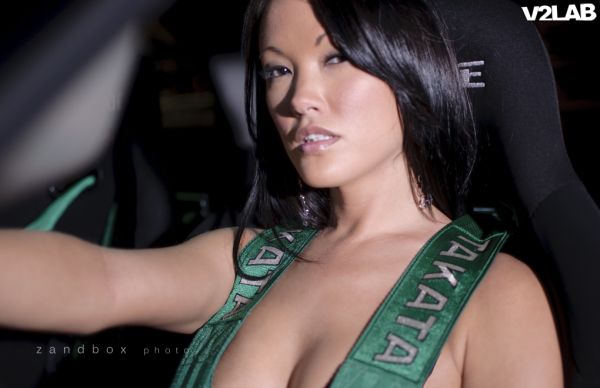 The Interview
Is "Jonna" your real name or model name?
Yes, that's my name! I'm the only girl I know that's named after her dad!
What were you like growing up?
Well, I grew up in Las Vegas so I had a pretty interesting childhood. I went to a private school called The Meadows until I was a freshman. Yes, I wore the cute little plaid skirt and button down shirt with a tie! At the time I rode horses competitively and played a lot of sports. After my freshman year I attended a public school and that's when all the fun and non stop partying started!
Does your personality match your Zodiac sign? Describe.
Its scary how much my personality matches my Zodiac sign! Capricorns are said to be humorous, patient and disciplined. We also tend to hold grudges and hide our emotions.
How long have you been modeling?
I've been modeling for about three years now and I love everything about it!
What would you say are your strengths as a model? (Ex. body, eyes, smile, certain poses and emotions...)
I would have to say my eyes or my legs get the most attention!
Do you have any birthmarks, scars or tattoos? Please state "what", "where", "how noticeable?"
I have two butterfly tattoos on my lower back. My sister and I got matching ones for my 16th birthday. I have a lot of little scars from my childhood and a pretty big one on my right knee from falling down when I was 11. I also have four fake teeth from a horseback riding accident when I was 13.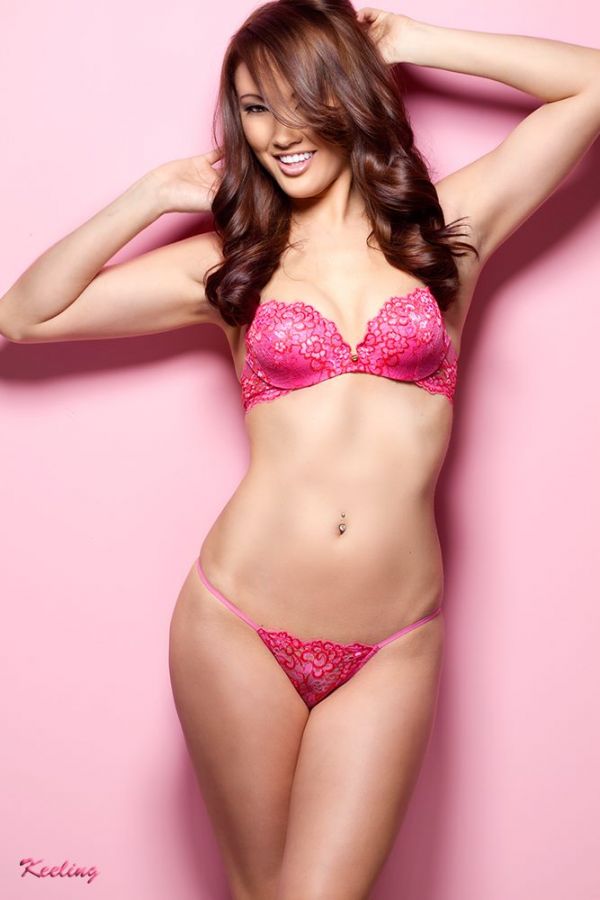 Describe yourself in 3 words or statements.
I am goofy, loyal and a sweetheart <3
What is your best beauty secret?
I use ponds cold cream to remove my eye make up at night! My mom and grandma have always used it and swear it helps prevent wrinkles! So far so good!
What do you look for in a guy? What would he have to do to get your attention and to keep you interested?
I like a guy who is down to earth and real. I hate guys who try to run game and use pick up lines. As far as getting my attention, I'm a sucker for blue eyes and a nice smile!
What gets you in the mood?
Nothing works better than a full body massage!
How do you feel about pick-up lines? What was the best line that was used on you? Did it work?
CORNY! Don't use them guys!!! Ive heard so many! The worst one would have to be "Hey baby, I heard you were looking for a STUD, I have the STD all I need is U!" Needless to say…they never work on me!
What's the weirdest thing that has ever happened to you on a date? How did the rest of the night go?
I've honesty never had anything weird happen on a date.
On a scale of 1 to 10, how wild are you in the bedroom?
I'd have to say an 8 or 9…im not revealing any details ;)
What do you wear to bed?
I usually wear boyshorts and a tank to bed…or just boyshorts…or just nothing ;)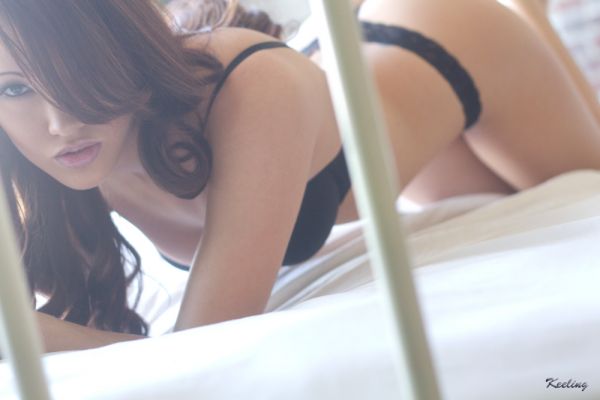 What item of clothing or accessory makes you feel the sexiest?
A sexy bra and sexy panties! Even if you have to look professional, you can still feel sexy!
Have you posed in the nude? If so, how did it make you feel?
Yes I have and no, the photos are not posted anywhere! It was a little awkward at first, but the photographer was very professional.
Where can we see you? (Ex. shows, TV, magazines, etc)
At any of the automotive events in Chicago! I'm looking to do more traveling this year so if you see me, say HI!
What is your dream car? What modifications/upgrades would you make, and why?
My dream car? I can only pick one? Hmmm, a Tommy Kaira ZZII! No mods needed…maybe some rims and a boost controller!
Do you have many traffic violations? Any stories you'd like to share with us?
Ha! I actually have a "good driving record" discount on my insurance! But when I was 16, I got 4 speeding tickets the first month I had my license and was put on court supervision for a year.  At that time I was rocking a Saturn sw1 and my dad kept telling me that cops wouldn't bother me in a station wagon…I proved him wrong!!! Now I have a z33 and I've smartened up and invested in a radar detector. No more speeding tickets for this girl!
With any 'spotlight' type of job, you are looked upon as a role model. What advice would you give out to aspiring models?
Be responsible, dependable and reliable! Take good care of yourself physically and mentally! And don't be a drama queen, no one likes a drama queen!
Words to live by?
You only live once, so live your life to the fullest and do what you want to do!!!
Any shout-outs or last words?
Shout out to all my fans, friends and family! I love you all! Thank you Team EST for allowing me to be a part of the EST family and a special thank you to PAS Mag for making me their model of the week! xoxoxo