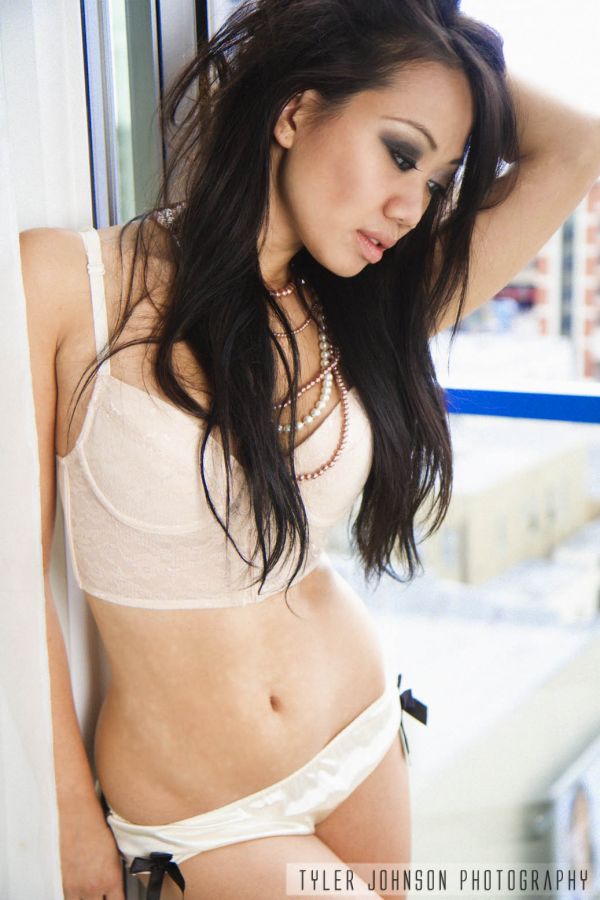 The Essentials
Name: Kayla Rae Valentine
Birth date: February 14
Location: Corona, CA
Zodiac Sign: Aquarius
Height: 5'3"
Weight: 98 lbs
Measurements: 32-26-32
Ethnicity: Indonesian, Chinese, Dutch
Turn-ons: Humor, intelligence, good with kids and ability to cook.
Turn-offs: Laziness, cockiness, smoking and drugs.
Pet Peeves: Nail biting, eww.
Facebook https://www.facebook.com/GoGo.Kayla.Rae and https://www.facebook.com/kayla.rae.valentine
Twitter: @kayla_rae_rae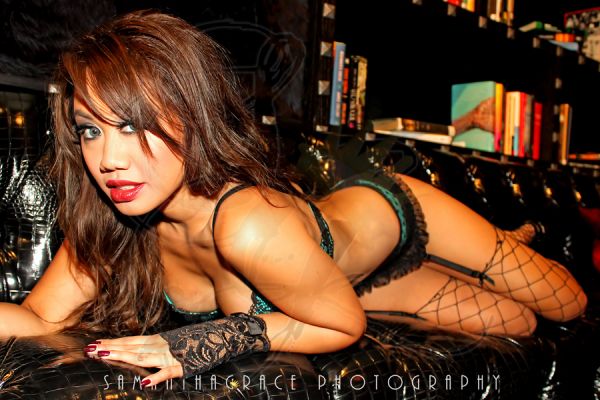 The Interview
What were you like growing up?
A huge nerd and a tomboy, I used to wear boy clothes.  The total opposite of what I am now! I think I had the ugly duckling syndrome, I was a shy, tomboyish, nerdy girl that ended up becoming what I am now.
Does your personality match your Zodiac sign? Describe.
Aquarians are creative and artistic and I am definitely into the arts and we definitely think outside the box. I love to make things, paint and dance.

How long have you been modeling?
About three years, it's been a fun and crazy journey.
What would you say are your strengths as a model? (Ex. body, eyes, smile, certain poses and emotions...)
I think my appeal as a model has been my smile and my eyes. I also study fashion magazines for my poses and have tried to learn what angles my body will look best in a photograph.  This has helped me a lot as a model and most of my shoots have needed very little to no photoshopping.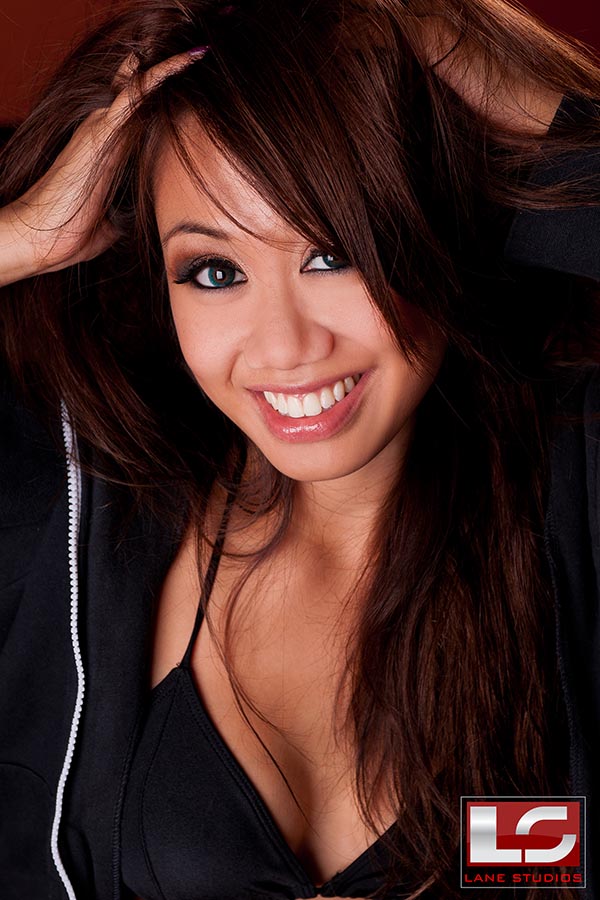 Describe yourself in 3 words or statements.
Dreamer, dancer and the most pessimistic optimist.
What is your best beauty secret?
Drink lots of water, always wash your face and eat healthy because it shows from the inside out.
What do you look for in a guy? What would he have to do to get your attention and to keep you interested?
He has to have an education and a good upbringing.  He has to be funny, humor really catches my attention because I love being around people who make me laugh. To keep me interested he needs to be spontaneous once in a while and be willing to go on adventures with me.
What gets you in the mood?
Wine or champagne, chocolate, strawberries and a bubble bath.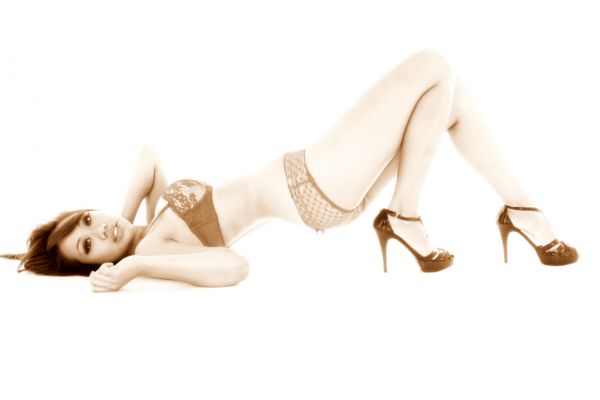 How do you feel about pick-up lines? What was the best line that was used on you? Did it work?
I don't think any girl likes pick-up lines, but one that I thought was funny was "You're so beautiful that you made me forget my pickup line," and no it didn't work, but it made me laugh.
What's the weirdest thing that has ever happened to you on a date? How did the rest of the night go?
Not sure if its weird, but my date and I jumped in a pool fully clothed once which was fun, the rest of the night was pretty wet…
On a scale of 1 to 10, how wild are you in the bedroom?
Wouldn't you like to know?
What do you wear to bed?
My Thumper pajamas or t-shirt and undies.
What item of clothing or accessory makes you feel the sexiest?
Wearing my guy's clothes makes me feel pretty sexy.
Have you posed in the nude? If so, how did it make you feel?
No, unless it's artistically photographed, I wouldn't pose nude.
Where can we see you? (Ex. shows, TV, magazines, etc)
I am occasionally at car shows like Hot Import Nights, Motion Auto Show, Extreme Auto Fest, Autocon, SEMA, etc. You can also see me gogo dancing all over LA, OC, SD and Vegas. You can follow me on Facebook to see where I'll be next :] https://www.facebook.com/GoGo.Kayla.Rae catch me if you can!
What is your dream car? What modifications/upgrades would you make, and why?
Pretty much any car that is painted Tiffany blue.

Do you have many traffic violations? Any stories you'd like to share with us?
Nope, I drive like a little old lady.
With any 'spotlight' type of job, you are looked upon as a role model. What advice would you give out to aspiring models?
Be true to yourself and it'll show in your photographs.  Study your angles. Always be cautious of who you shoot with and be smart and don't fall for unrealistic promises from photographers. Also you don't need to get naked thinking you will get more exposure, because in realit,y professional models don't need to.
Words to live by?
If you are kind, people may accuse you of selfish, ulterior motives. Be kind anyway. If you are successful, you will win some unfaithful friends and some genuine enemies. Succeed anyway. If you find happiness, some may be jealous.  Be happy anyway. Give the best you have, and it will never be enough.  Give your best anyways.
Any shout-outs or last words?
My boyfriend, friends, family, dogs and fans, thank you so much for all your support!  Also thank you so much to PAS Magazine for featuring me as model of the week. <3