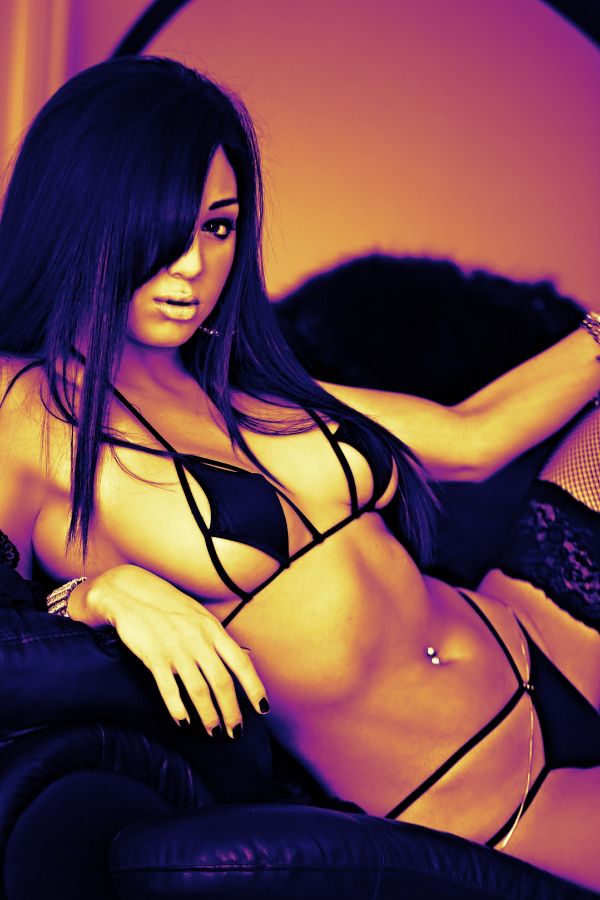 The Essentials
Name: Stefania Cima
Birth day: June 15th
Location (City, State/Province): Toronto, ON, Canada
Zodiac Sign: Gemini

Height: 5'3 ½"
Weight: 115 lbs
Measurements: 34 C – 26 - 30
Ethnicity: Full Italian
Turn-ons: Money, Power, Respect
Turn-offs: Clinginess, Overly Romantic
Pet Peeves: People repeating themselves
PASNATION Username: stefaniacima
The Interview
Is "Name" your real name or model name?
Stefania Cima is my real name.
What were you like growing up?
Very imaginative, creative, and artistic.
Does your personality match your Zodiac sign? Describe.
Yes! I am a complete definition of a Gemini. I carry all their true characteristics, and am very proud of them too.
How long have you been modeling?
I started modeling as soon as I turned 18.
What would you say are your strengths as a model? (Ex. body, eyes, smile, certain poses and emotions...)
Growing up I was a Jazz, Tap, and Hip Hop dancer, so I have learned to move my body in many ways. When I do a photo shoot I incorporate my skills in front of the camera for great poses. Another bonus, dancing also keeps me in great shape to look great in my photo shoots.
Do you have any birthmarks, scars or tattoos? Please state "what", "where", "how noticeable?"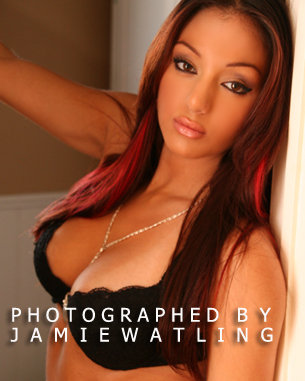 I have one tattoo of a rose along my ribcage underneath my left breast. The rose is red, very blossomed, with blood dripping off a thorn, symbolizing a woman, who has blossomed (matured), and the blood on the thorn symbolizes the fact that a woman can be very delicate like a beautiful flower, but has roughness to her as well.
Describe yourself in 3 words or statements.
Creative – I dance, sing, rap, song write, and also love to draw which explains my creativeness.
Witty – I find myself to be very clever, and knowledgeable about many different things. I often make witty comments, and can make a room full of people laugh with my witty jokes.
Passionate – I sometimes can be overly emotional about certain things, bad AND good. I display my heart on my sleeve which makes me seem like a very passionate person.
What is your best beauty secret?
A lot of people compliment me on my hair. It's long and thick and all natural. Sometimes people ask me if I wear extensions, but it's really just me taking care of my hair. Good shampoo and conditioner, regular trims, and special hair oil treatments. Hair makes a big difference in someone's appearance, so I treat mine right.
What do you look for in a guy? What would he have to do to get your attention and to keep you interested?
I look for a man who carries himself very well. A man with great attitude and charisma could easily sweep me off my feet. Also, especially, if he receives a great amount of respect that is one of my biggest turn ons.
What gets you in the mood?
A good dinner, and some wine could definitely get the party started, but to really get me in the mood, a guy needs to make me feel very sexy, which could turn into me getting sexual. Passionate kissing, and concentration could spark things fast.
How do you feel about pick-up lines? What was the best line that was used on you? Did it work?
I'm not into pick up lines at all. I find that a man should create his own witty comments specifically about you, and not something so general, that you've heard a million times.
What's the weirdest thing that has ever happened to you on a date? How did the rest of the night go?
Come to think of it, I haven't had any weird moments during dates, but I did have a pretty crazy situation happen on a date once. Me and my guy were going 4x4ing in his Jeep late at night, and ended up getting stuck in a small river. While waiting for someone to come to our rescue, it was pretty crazy being with the guy I liked, just me and him, stuck in a middle of a river in the middle of No Where. Pretty cool.
On a scale of 1 to 10, how wild are you in the bedroom?
I can get really wild and go past 10 on my good days, that's FOR SURE.
What do you wear to bed?
Usually when I am alone, I like to wear cute stuff to bed, like small girly t-shirts, and cute little shorts. But depending on who's sleeping next to me, the outfits can definitely change. ;) Maybe into something more sexy, or something VERY protecting. LOL
What item of clothing or accessory makes you feel the sexiest?
Definitely, no questions about it, a SEXY SEXY pair of heels.
Have you posed in the nude? If so, how did it make you feel?
I've done implied shoots before, but nothing nude. I was thinking one day to get a naked portrait of myself painted. Almost like the scene from the movie Titanic.
Where can we see you? (Ex. shows, TV, magazines, etc)
If you go on my Youtube Channel, I have videos there I have posted and a Playlist of Music Videos I am in. I am also the face of Battleground Performance here in Toronto and am on their posters/flyers/and advertisements. I also do their car shows. I've done shoots for Bikini/Lingerie Clothing lines, and have also done tons of work for "Headrush Brand". + Much more.
What is your dream car? What modifications/upgrades would you make, and why?
I have a couple dream cars. I have always been a fan of the Rolls Royce Phantom. I think the body is so mean looking, and the grill gives it that sleek look, and then when I experienced the luxury that car has to offer, it really mesmerized me. I also am in LOVE with Lamborghinis because they can pull off some of my favorite colors (Bright Orange, and Lime Green, and Royal Blue.) I love the Lambo doors also, but the speed ices the cake ;) Of course.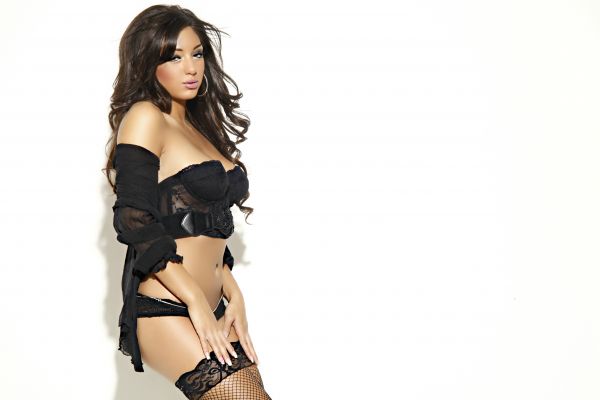 Do you have many traffic violations? Any stories you'd like to share with us?
My mother calls me Enza Ferrari because I have a heavy foot, but even though I like to drive fast, I strategically plan my routes on the road, and drive safely. I've had many comments in the past about my driving, and they all usually say, "Wow Stef, you are a pretty good driver!"
With any 'spotlight' type of job, you are looked upon as a role model. What advice would you give out to aspiring models?
Your passion for the type of job you are going for is most important. People recognize the love you have for what you do. When they see you are passionate about your work, it definitely shows them you are dedicated to what you do, and that you will give it your all when there is opportunities on the table.
Words to live by?
LIFE IS WHAT *YOU* MAKE OF IT.