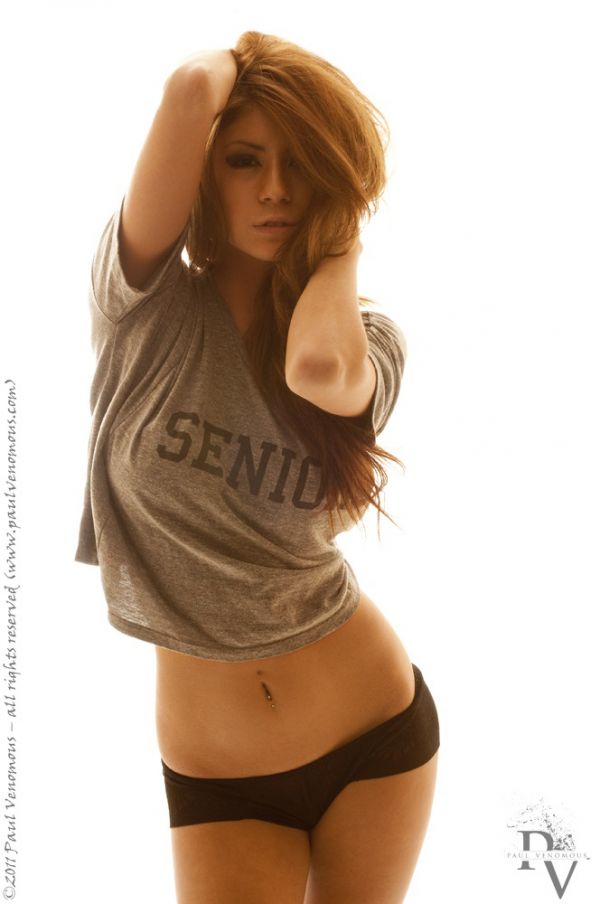 The Essentials
Name: Maycee Lara-Jade
Birthday: July 23rd
Location: Toronto, Ont., Canada
Zodiac Sign: Leo
Height: 5'6"
Weight: 105lbs
Measurements: 34-24-34
Ethnicity: French/Chinese
Turn-ons: Intelligence, jacked-up trucks (I'm a country girl), humour, fitness, cooking.
Turn-offs: Bad teeth, stage 5 clingers, over complimenting.
Pet Peeves: Bad drivers & nail biters
The Interview
Is "Name" your real name or model name?
Real.
Where are you from? And, are you currently living there? If not, where are you currently living?
I'm originally from Grand Falls, New Brunswick. I then moved to a really small town near Lake Erie and now I'm here in the big and beautiful city of Toronto. I guess that makes me a mix of country meets city.
Does your personality match your Zodiac sign? Describe.
My personality couldn't be more in line with my Zodiac sign. Yes, I'm stubborn at times, but I have the biggest heart. I am determined and goal oriented. I'm a huge family person and lastly, I'm independent!
How long have you been modeling?
I wouldn't even call it modeling, the term is so loosely these days, but approximate 2 years.
What would you say are your strengths as a model? (ex. body, eyes, smile, certain poses and emotions...)
I'm a chameleon! I can evolve and change from one shoot to another. I love adaptation and creativity. No matter how stupid I look I'll try to do it haha. But, I do love my eyes J
Do you have any birthmarks, scars or tattoos? Please state "what", "where", "how noticable?"
I do have a birthmark! It's an awkward yet subtle one, but I've grown to love it. It's on my right side. I have way to many scars from dirt biking. Yes, I motocross, I have a Honda YZ250. Lastly, I have two tattoos both on the tops of my feet, an elephant and cherry blossoms!
Describe yourself in 3 words or statements.
Intelligent, Determined, Loving.
What is your best beauty secret?
Lemon juice and sugar make the best at-home face exfoliate! Just don't get it in your eyes.
What do you look for in a guy? What would he have to do to get your attention and to keep you interested?
A smile is something that catches my eye, if you have a nice one that's a plus for me. I like a guy with intellect and a sense of humor. I like a guy who can keep up with my hockey talk and likes it as much as I do. If he wants my attention he has to be confident. If he wants to keep me interested be spontaneous. Pick me up by surprise and take me to Real Sports bar for a game. That's right we don't even need to go see the real thing. Little things like that keep me on my toes and excited.
What gets you in the mood? What are some of your turn-ons?
Old school r&b music, haha. Turn-ons? I can't give away all my secrets!
How do you feel about pick-up lines? What was the best line that was used on you? Did it work?
Pick-up lines can either irritate me or make me laugh. One I can remember the most is, "I think you dropped something… my jaw." No, it didn't work, but I got a good laugh about it.
So what is the weirdest thing that has ever happened to you on a date? How did the rest of the night go?
He took me to one of my favourite restaurants in town, and fortunately for him there was an accordion player there. He decided to call him over and make a huge scene at our table as this guy was playing some romantic song while my "date" tried to sing along. The rest of the night ended up in silence, good thing it was my favourite place to eat.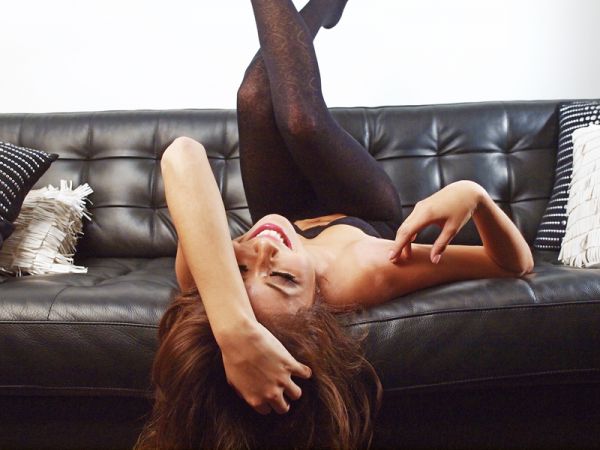 On a scale of 1 to 10, how wild are you in the bedroom?
I think I range from 5-10.1, can't be wild the entire time.
What do you wear to bed?
A really big T-shirt, that's all I need.
What item of clothing or accessory makes you feel the sexiest?
This is weird, but my over-sized watch.
Have you posed in the nude? If so, how did it make you feel?
I haven't posed nude, and sorry guys, but I never will!
Where can we see you? (ex. shows, tv, magazines, etc)
You can find me traveling with Performance Auto and Sound during the summer here in Ontario! From music videos, to photoshoot collaborations. I don't think you'll see me on tv again though.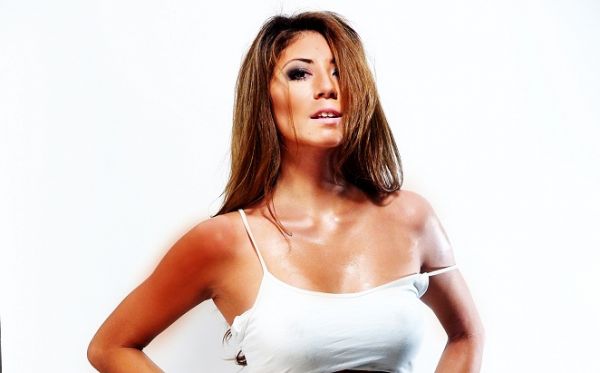 What is your dream car? What modifications/upgrades would you make, and why?
An satin black Aston Martin V12 Vanquish with vinyl decals. The only modification I would make to an Aston Martin is the paint job and even then I would feel ashamed of doing so. However, matte black with decals, have you not seen our PASmag Sony Scion? Things a beauty.
Do you have many traffic violations? Any stories you'd like to share with us?
I do not have any traffic violations! I have my G license and currently learning how to drive standard.
With any 'spotlight' type of job, you are looked upon as a role model. What advice would you give out to aspiring models?
Keep your clothes on at shoots or events! Walking around car shows in your little thong isn't attractive. Be sexy without showing your entire body. I reaaally want to emphasis this point: KNOW WHO YOU'RE SHOOTING WITH. There are some really creepy guys out there and I've heard some terrible stories. One last thing, do not pay your photographers. If you want to be a model, you're the one who should be getting paid.
Words to live by?
A smile is like a good ass lift. It makes your cheeks go up.