Name: Elizabeth Velasquez
Location: Los Angeles, CA., USA
Check out Elizabeth on Facebook

Birthday: February 16th
Height: 5'5
Weight (lbs): 123
Measurements: 36C-26-38
Ethnicity/Nationality: Mexican-American
Experience:

King Magazine

Lowrider Magazine

Sports Illustrated SI.com Lovely Lady of the Day LLOD

Riders Girl on Complex.com

MMA Sports Magazine Knockout Babe

Miss Hawaiian Tropic International Finale
Where are you from? And, are you currently living there? If not, where are you currently living?
I am from Los Angeles, California and I am currently living there.
Does your personality match your Zodiac sign? Describe.
This is a cute question; I would say, yes. It's funny because most of the times I get asked if I'm an Aquarius. Aquarians are great friends, loyal, passionate, loving, have great energy, always smiling, outgoing, creative, hardworking, lots of sex appeal, caring. Wait, I think I just described myself (laughs).
What would you say are your strengths as a model?
Hardworking; I'm not afraid to dream big and for sure my energy, personality, and my smile. They always say, "Elizabeth, thank you for being such a great model to work with."
What is your best beauty secret?
Mediation, working out and in my case is kick boxing, and a healthy life style.
Where can we see you?
I will be on next season of The Real Husbands of Hollywood as Nick Cannon N'Creditable girl; I will air on NBC Sports, May 5th as a trophy and fly girl for the world challenge at the Grand Prix. Also, I have a feature airing next month on Spike TV. I will be at SpoCom and AutoFest next month and my feature just came out in MMA Sports Magazine as knockout babe. I also have a fitness ad coming out in June for Oxygen Magazine.
What are your future plans (long term goals)?
I also say, "Anyone can brag, but only few can inspire and I want to inspire people." Everyone has a story, but it's how you tell it. I want to give back and get involve with bettering people's lives. I get involved now, but I'd like to use my modeling/entertainment industry experience to start a non-profit.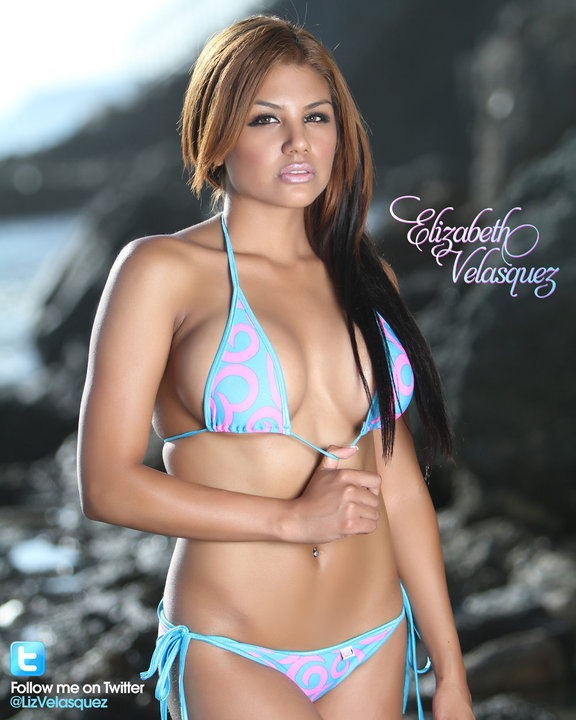 Do you drink? If so, what do you drink? If not, why do you not drink?
No, and if I do it's a glass of sweet white wine. I really don't have a major reason why I don't drink, but it's just like, I don't soda either; same thing, I just don't.
What is the best present you received? What is the best present you gave?
My mother! God gave me the best mother in the world! I am lucky to have her/family! It's the little things I do for others I think would be the best present I have given. I think the best gifts are when you give someone something or do something for them that they will always remember.
Where (restaurants) do you like to eat? What do you order? Why?
I don't have a particular spot but I love sushi and salmon. Anywhere I go, I try to order that. But once and awhile I get a craving for "In-n-out."
What do you do on your spare time?
If I am not modeling/acting/hosting I am in the gym doing my kickboxing. If I am not working out, I hang out with my huge family. Catching up with great friends is always a must.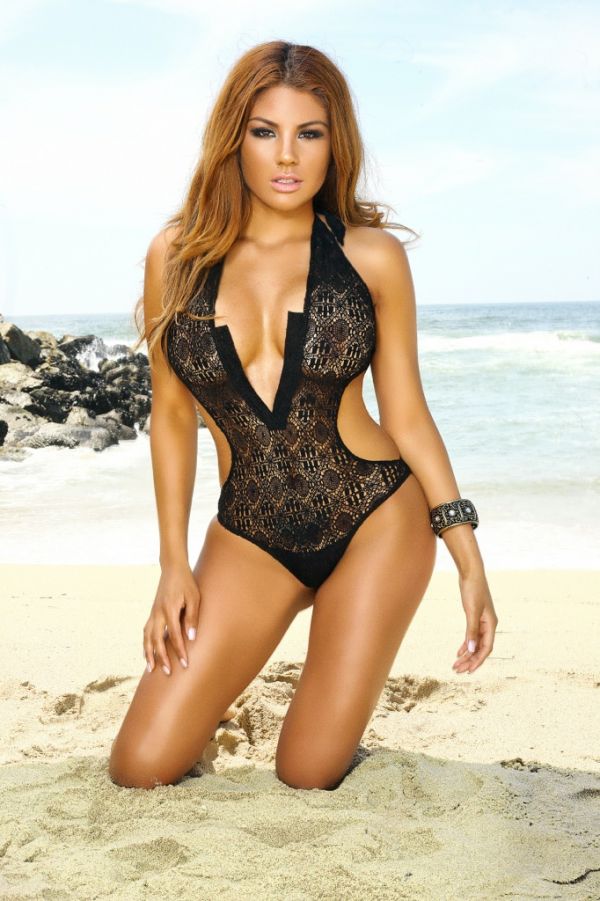 How do you keep in such excellent shape? Explain your daily/exercise routine.
First thing I try to meditate as soon as wake up. Then I have hot tea, oatmeal, a banana, and a shake in the morning. For lunch I have a healthy meal and then for dinner I have fish/chicken/protein. I work out at least 3 times a week. I work on my mind set by thinking positive thoughts and practice smiling; being happy most of the time.
Are you big on first impressions? What do you first notice on a man?
First impressions are not the best to go by on judging someone, so what I notice first is someone's energy.
What's on your travel itinerary? Are you planning to go to any events in the future and/or vacation with your family, friends or 'significant other'?
With my life style, you never know in advance where you will be, so who knows? I do have appearances to make in the next two months and I am due for a vacation (laughs).
How would you like your boyfriend to propose to you?
I don't have a boyfriend right now but when I do find someone I love and see marriage, I would love for him to propose in front of our families.
Marriage song? What song would you like played on your wedding night? Why?
Our marriage song would have to be the first song that he will dedicate to me. I'm old school, so I hope there are still guys that dedicate songs to their girls.
What else can you tell us about yourself?
I was raised by a single mother that raised seven children. I was the first female and first in my family to graduate from college. I am also the first to be a model or in the entertainment industry in my whole family. I can say I have dreamed and my dreams have come true. I keep on dreaming and working hard. I have been able to be known in the urban entertainment world and now making a name in acting and the "car world." And now I am here hoping I will get the opportunity to grace a cover!