Written by Randi Bentia | Photos by Tim Hays, Rick Belden, Wil Amani, & Derrick Clegg
Name: Abigael Nikkol
Location: Charlotte, NC
Check out Abigael Nikkol on Facebook and Instagram
Birthday: Sept 29

Zodiac Sign: Libra
Height: 5'5"
Measurements: 32B-26-32
Ethnicity/ Nationality: Italian, German, Native American, Polish, Irish, French
Event Affiliation: Streetwise Drift, Tuner Evolution, Flawless Fitment, Dankfest
Where are you from?
I am originally from Youngstown, Ohio, but I call Charlotte, N.C. home <3
Are you currently working?
I can't remember the last time I wasn't working!! I am the General Manager of Personal Training at Gold's Gym Epicenter and Triumph Group Management. I love helping people and it's here where I can really connect with people on a personal ground that we all share. At night, I am the Event Manager of a lounge downtown, as well as a VIP host to the elites of Charlotte. When they want to go out and have a good time, I'm the girl they call for the connect. ;) I'm also the Spokes Model for Carolina MMA, covering all MMA events in the Carolinas.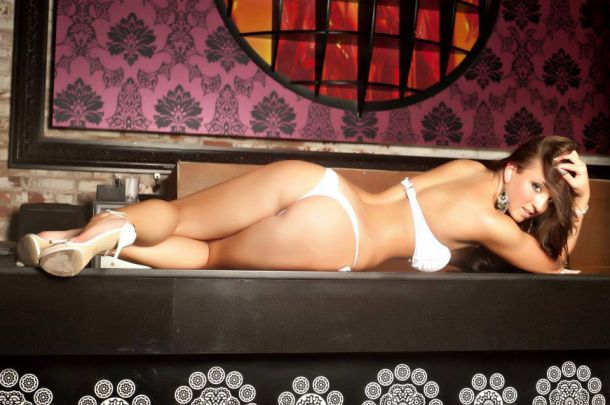 Do you go to school?
Because of my schedule, school has not been an option. However, I am currently getting my NASM Certification to expand my skillset.
What kind of experience do you have?
I have a wide range of experience from promotional modeling for vendors (with whom I've built close and strong relationships) at tuner events and drift shows to nightclubs and fitness expos. Professionally, I've worked in promotions and managed as an Event Director to build my resume in that field. You may have also seen me as a gogo dancer at several of the elite list of night club venues in Charlotte, as well as the VIP Manager of Label. Print modeling has also, like my promotional modeling, been a forte I've been perfecting since 2010. I know how to keep everything in line with my classy-always image. Today, I am the General Manager of Gold's Gym Epicentre Personal Training with TGM during the day, nightlife vixen by night, but always a model image in everything I do and where I go. I've lived and breathed the tuner industry since 2010 after I went to my first car show, Hot Import Nights. From there, I found my love in life that is the tuner lifestyle, and everything that comes with it. <3
Does your personality match your Zodiac sign?
SPOT ON PERFECT. Everything is true, my personality and social presentation would make others think I'm a flirt, but I want commitment and stability in my life. The luxuries of this life always catch my eye. I work hard to keep the balance in my life of what I love and what I need. I have strong opinions about what I condone, yet I approach everyone's opinions with an open mind ready to consider other options. If I had to say on a scale of 1-10 how easy it is to work, be with, or be around me, I'd say an easy 10.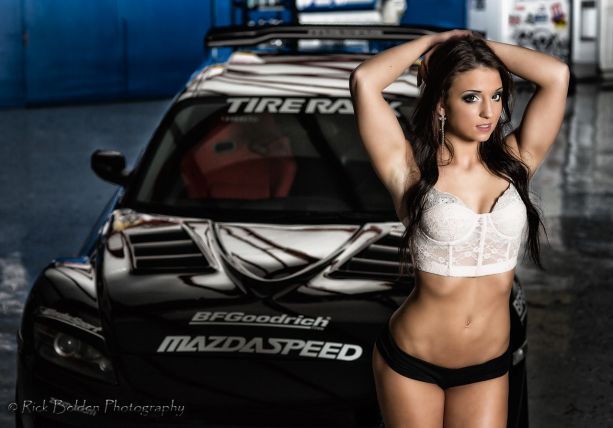 What would you say are your strengths as a model?
I've always used my imagination to take me where I wanted to go and never let anyone stop me. I've worked hard to brand myself and thanks to my diligence, I've become a well known name in the industry of import models. However what I have to offer is more than captivating eyes, fit body chiseled to perfection, enchanting smile, upmost professional presentation, and bubbly charm... I like to impress people with my mind. ;)
What is your best beauty secret?
Those who know me know this goes without saying, but eat right, workout, and get enough rest. If you are doing this, you will retain a beauty you just won't have without all the above. Makeup is great! Extensions are fantastic, and skin remedies are important, but all that follows the canvas you're working with.
What car do you currently drive? Why did you buy it?
Currently I drive a 2001 Mercedes CLK. I like the smooth ride, and the power is there when I need it! I actually will be changing it up in the next few months here though, so I will be updating soon ;)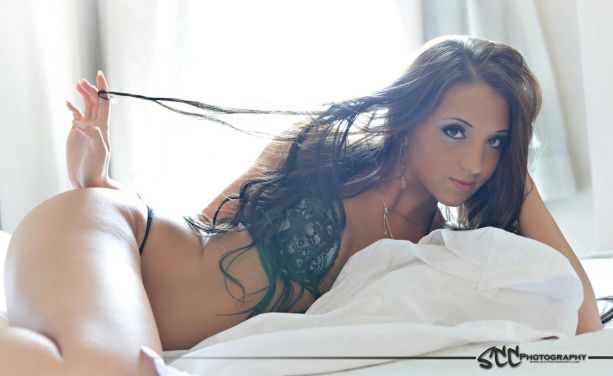 Do you have a dream car?
My dream car is the Lykan HyperSport... It's a car that many wouldn't consider yet at 2.8 sec 0-60 acceleration, 750 hp, that's more than enough car for me :) Might I also mention that the lights are diamond encrusted AND the seats are gold stitched!? It's like they practically made it special just for me! Then again, I'm the typical woman, I never can make up my mind. Ask me again next year ;)
Do you know how to change a spare tire?
HA! Yes, but I keep my car in pretty good condition so I haven't yet had a time where I needed to change a tire on the side of the road. However, there was a time when I was sitting passenger in an Evolution that had just been worked on, and the driver excited to feel the torque and power he just paid a pretty penny for, took a turn onto the interstate too quickly and ran over a road sign as well as destroyed the front wheel. He had no choice but to drive it to our destination in that condition. Funny thing is, the sign disappeared after we ran over it... It's always been a mystery.
What are your future plans?
The thing with me is, I live in the moment. What you do tomorrow will affect your future long term plans, so I just live my life how I see fit for my current situation. Goals, I set out modeling always saying to myself, "I just want to be a cover model and if I can get there, I can do ANYTHING." Long term goals are to have my own business, be my own boss, provide for a family I will one day create, and just live happy.
Do you ever drink?
I do drink. I'm a social drinker though, preferably an "on the rocks" kind of girl, but shots are also my friend in the club. I'm fond of martinis as well.
Where do you like to eat?
My favorite restaurants to this date are Bentleys, Blue Restaurant, and PF Changs. I'm very sentimental, and each place is a favorite for their memories and menu. Bentleys and Blue are both fine-dining, and I typically order whatever is the most expensive, *completely unintentional*, but I'm a woman who's fine tastes also reflects in her food preferences. Steak or salmon for sure. PF Changs is more commercial, but I love the ambiance and options.
Are you saving money for anything at the moment?
Yes! To take my parents to a trip in 2014. Their very first travel abroad was Hawaii for their honeymoon 25 years ago, but since then their life was always in Japan. I want to take my parents to some tropical country and get them on a jet ski hahaha.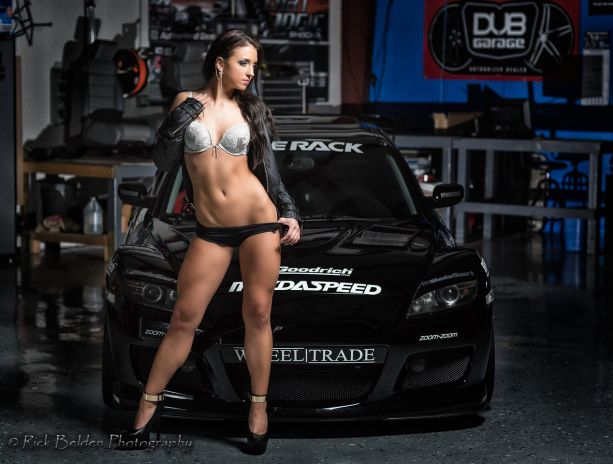 Do you have any hobbies? If so what are they?
My most recent hobby is working out to compete next year in Bikini Pro division competitions. Besides that, dancing will always be one of my first loves and hobbies. I'm also a collector of hookahs and I enjoy smoking in my downtime.
How do you keep in such excellent shape?
It's pretty intense actually, and a lot of it is strength and functional training. I workout 5 to 6 times a week, and I commit to pushing myself further than last time each and every time. My eating stays strict, because my body is a reflection of my lifestyle. I train a lot of core and leg/glute exercises. Nothing better than a tight booty ;)
Are you big on first impressions? What do you first notice on a man?
YES! The first time I meet you, if you are the type of person I want in my life, you will be right from the start. The first thing I notice is how a man holds himself and where I meet him. Next thing is how he moves from his introduction to pursuing another time to meet. I'm a huge romantic, and I think in this life, you get what life hands you, but you should never settle. I love a cute smile... exotic accent, eye connection and of course, you have to be in shape. And employed. :D My significant other is all of the above and more.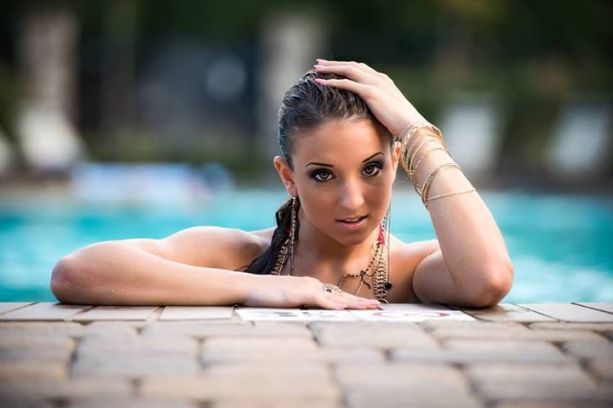 What's on your travel itinerary? Are you planning to go to anywhere in the close future?
SEMA 2014 BABY! YEAAAAHHHHH!!! Vacation time is coming up and I've got New Orleans, the Bahamas and Dubai on my sight.
Do you have a dream wedding?
Of course I do! Once again, as a romantic, I want to have it all, the crystals, the candles. Yet at the same time, I want it to be low key. I'm undecided, but when the time is right, I expect everything will fall into place.
Who is your favorite musical artist?
Favorite music depends on my mood and where I am. I enjoy contemporary music like Yanni, yet I love the dirty sound of Trap. Then again there is a time and place for my arabic favorites too. My "could never get tired of listening" music is House.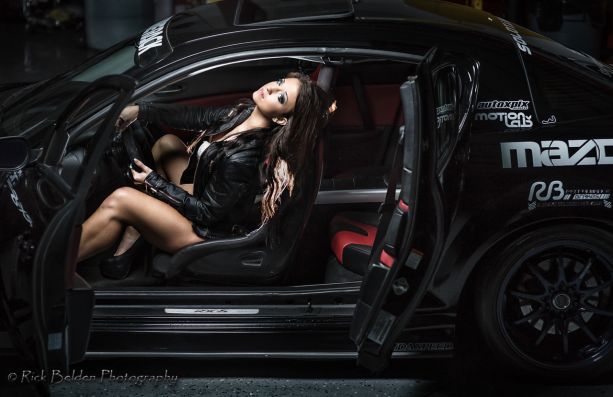 Who motivates and inspires you?
My grandmother, my mother, and my significant other. They each have my back and push me to be better in their own individual way. I always look to them when I need guidance, and they never steer me in the wrong direction.
What else can you tell us about yourself?
I have a kitty named Farrah, the nosiest creature you'll ever meet, I have a piercing in my neck beside my jugular because it was either that, get a tattoo, or jump out of a plane.. but I think I'll be jumping in May! I speak Spanish fluently, and I'm currently learning Arabic. :)
Any last words?:
It's been a pleasure to share my life, goals, dreams, and perspective with those who have supported me and will support me. I really aspire to somehow support and inspire them back. Special shoutouts to my significant other who encourages daily the best of me. My family and my best friends, my beloved fans, and those photographers who took the time to build my image with me. The teams who helped push me here, AP Bikini Team. Team Intertia, Team RPM, Flawless Fitment, and MANY others to call out in this category. I love you all <3
Model Submission: Click Here