Written by Randi Bentia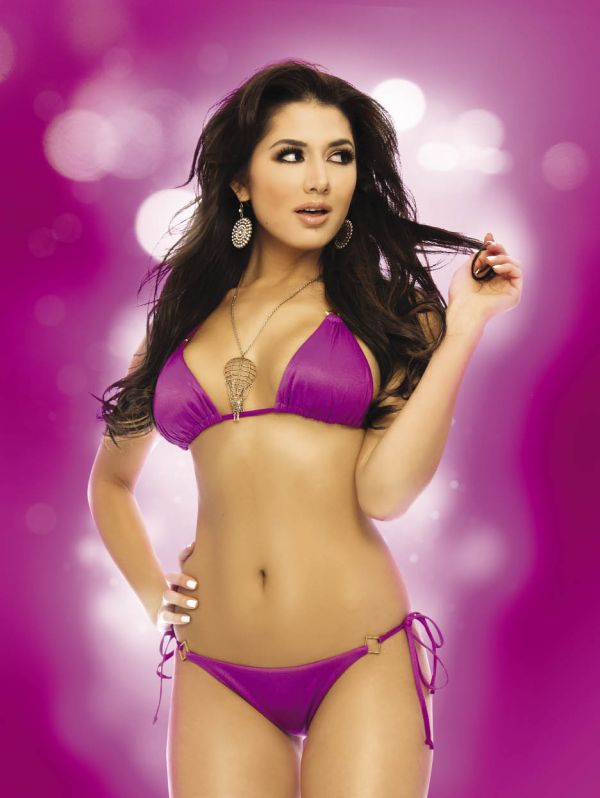 Name: Bahara Golestani
Birth date: June 1
Location: Los Angeles, California
Zodiac Sign: Gemini
Height:5'7
Weight:115
Measurements: 34/24/35
Ethnicity (Mother/Father): Middle Eastern
Turn-ons: Great Sense of humor because I don't take my self seriously :) also honesty and a good heart that's very important!
Turn-offs: small minded people, people who put others down to feel better about their life and traffic in LA!!! Told you I was funny!
Facebook: http://www.facebook.com/baharaofficial
Twitter: twitter.com/Baharagolestani
The Interview
Where are you from? And, are you currently living there? If not, where are you currently living?
I'm middle eastern but I was raised in Moscow, Russia, I came to the US when I was 10 and I currently live in LA :)
How long have you been modeling for?
Since I was 15.
How did you get your start in modeling? Were you discovered?
I never thought I'd be modeling as I was growing up. I never had the confidence. When I was 15 I met a photographer who thought I had potential. He submitted some photos of me to an agency and I have been modeling ever since. If something is supposed to happen, I guess it will.
What would you say are your strengths as a model? (ex. body, eyes, smile, certain poses and emotions...)
I haven't always been comfortable with myself, and I know nothing is perfect, but I am very happy overall now, I am blessed. But I learn more about myself every day.
Describe yourself in three words
Loyal, Passionate and Sexy .
What are some of you modeling highlights?
My many Magazines I been in and all the traveling I've done. It's amazing how many great places modeling has taken me! I really love to travel and see the world.
Tell us your likes or dislikes about modeling?
I love that I get to travel all over the world and meet exciting people. I really love what I do! I don't always get enough sleep, I need my sleep!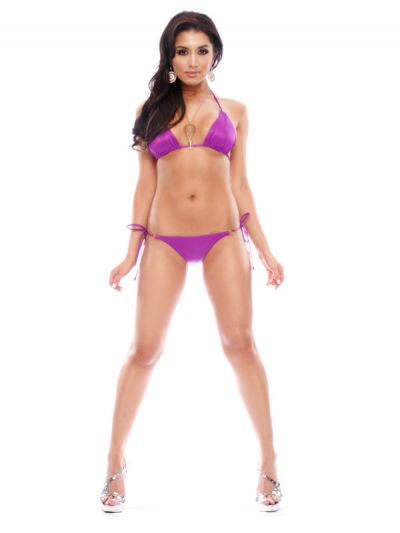 How do you keep in such great shape?
Honestly, it's hard work because I love to eat food and sweets. It's all about moderation – I can eat a cookie or have a slice of pizza, but just one, and not every day. I work out and do yoga Cardio and weight training. I like to change it up and always try new things.
What was the first major event that you modeled at? What made it most memorable to you?
My USA Tour with Hot Import Nights was so much fun! Travelling city to city with all the models was so much fun and exciting!
Who is your favorite model or celebrity of all time?
When I was growing up I loved Christina Aguilera. She was my idol and I still love her, she's so talented!
What traits do you like most about yourself?
When I love - O love with all my heart and soul.
Do you have any birthmarks, scars or tattoos?
I have a birthmark on my back, but no tattoos or anything like that.
What are your hobbies? Any hidden talents you'd like to share with the world?
I like to work out. Sleeping and eating are also pastimes. Cleaning and organizing my place happens a lot – I am a very tidy person and I like everything in order. Shopping is also fun – what girl doesn't like to shop. I speak 4 different languages – that could be my hidden talent.
What is your favorite food?
I absolutely love food! Cupcakes, cookies, Pinkberry ice cream with brownies and chocolate covered strawberry's are at the top of my list, but I could go on and on. I love sushi, I can eat that everyday. The same goes for Pizza!
Who is your favorite recording artist and genre of music?
I recently started to listen to Punjabi music and I really like it. My favorite is Imran Khan - he's amazing! I also listen to hip hop, R&B, Pop and house music - I like to mix it up, as you can tell.
What is your dream car?
Bentley GTC - I love that car!!!
What do you look for in a guy? What would he have to do to get your attention and to keep you interested?
I like guys who are independent and have aspirations. Guys who want to live life the fullest. Of course, they have to be loyal and most of all, have a good heart. That's important to me.
What is the weirdest thing that has ever happened to you on a date? How did the rest of the night go?
I was out with a guy that was so nervous he was shaking! I felt so bad for him. He was like that the whole time it. He was handsome, but I guess not very confident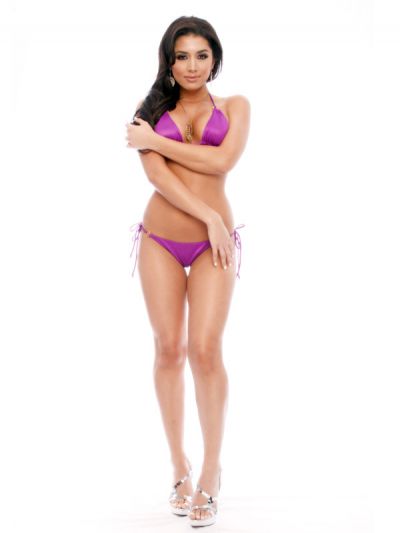 What item of clothing or accessory makes you feel the sexiest?
Honestly, I fell sexy when I'm comfortable. If you're not comfortable then that's not sexy to me. A good hair day makes me fell sexy!
Have you posed in the nude? If so, how did it make you feel?
No, I've never considered it, not really my thing. I don't have a problem with models who decide to pose nude, but once you have, you can never take it back.
What do you most value in your friends?
Loyalty! In this industry people want be your friends just to be seen with you - not because they really care about you. In time, their true colors always come out. I'm very blessed that I have great friends that care about me.
Who are your heroes in real-life? Why?
My Mom – she's my hero. She is the strongest person I know!
If you could have one superpower, what would it be and why?
I want to be able to travel through time to see what life was like. I just love history.
Tell us about any upcoming projects of yours?
I'm just super excited about going to Australia to work on a swimsuit calendar. I'm also going to be shooting for a very sexy magazine you may have heard of – Maxim.
With any 'spotlight' type of job, you are looked upon as a role model. What advice would you give out to aspiring models?
Always believe in yourself and work hard to improve. Don't loose your self in progress and always remember the people that care about you. Your family is very important!
Do you have any shout outs or last words?
I wan to thank my beautiful family - my brothers and my little sister Sabaha, my aunt Carmen and Hayden. Thanks to everyone that believed in me! I love my fans – they are the best! A very special thanks to Lester and James - I love you guys, thank you for being such great friends!!!