Page 1 of 2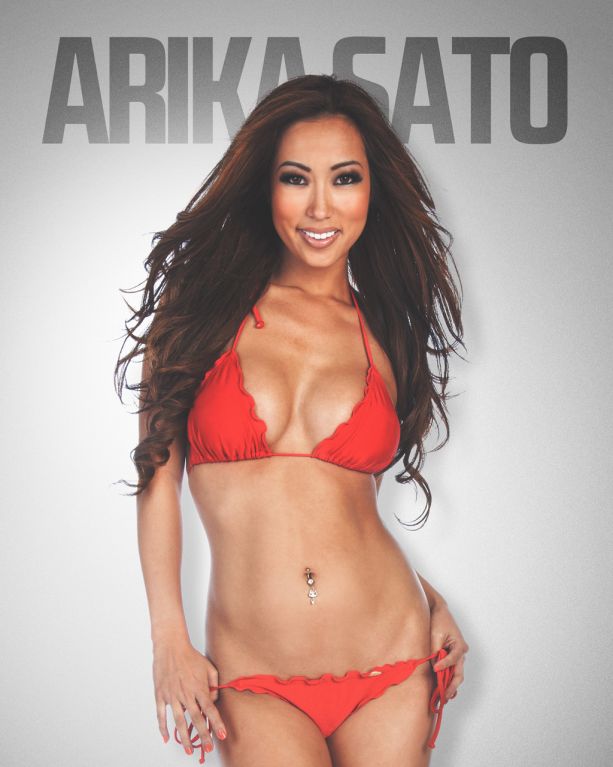 Hair and Make Up by Valerie JC | Wardrobe by Acqua Couture Swimwear
ESSENTIALS
Name: Arika Sato
Birthday: May 26
Location: Beverly Hills, California
Zodiac Sign: Gemini
Height: 5'5"
Weight: 110 lbs
Measurements: 32C | 24 | 33
Ethnicity: Japanese
Hometown: Torrance, CA
Facebook | Twitter | Youtube
INTERVIEW
Where are you from?
Arika Sato: I am originally from Torrance, California and lived there until I was 18. After that I went to UCSD in San Diego and USC for Graduate School, where I lived in West Hollywood, which I LOVED! Now I live in Beverly Hills - it's a little bit more relaxed but gorgeous!
What would you say are your strengths as a model?
Arika Sato: I have no idea! Maybe my wardrobe because I love fashion and styling! I also love doing my makeup. People have asked me for fashion and beauty advice, so that's what inspired me to make my "Model Tips" YouTube video series. I'm not a professional but with the tips and tricks I've learned over the years, I enjoy teaching the girls that are willing to learn!
Describe yourself in three words...
Arika Sato: Nerdy, happy and glamorous! (lol) I am a HUGE nerd because I love computers, games and toys. I am so happy and appreciative about every moment in life, and I live for beauty and fashion.
What are some of your modeling highlights so far?
Arika Sato: I have been on covers of some well known magazines and hosted for Spike TV and Maxim's Gear Girl. I loved being on MTV and also being a part of the Monster Energy calendar. I have also had opportunities to be in music videos and TV shows on FX, HBO, E! and more. I am so grateful for these opportunities. I am also appreciative of the wonderful people I have met on these shoots.
Does your personality match your Zodiac sign?
Arika Sato: A Gemini can get along with anyone. They find ways to adapt to their environment and I can really do that – whether it's a nightclub or the school library! Geminis are also great multi-taskers – I was modeling/acting and producing YouTube videos while earning my Master's Degree at USC... Not bad right?
What is the strangest photo shoot you've done?
Arika Sato: I don't know about photo shoots, but I do strange video shoots all the time! I have some pretty creative videos on my YouTube Channel, including a horror movie called "Arika's Beautiful Nightmare" where I dream I am in a horror movie with tons of famous monsters - it was fun to shoot and kinda scary! I also have a Grand Theft Auto-type video where I am this crazy lady who steals things! A lot of videos on my channel are strange but they are a ton of fun.