Written by Randi Bentia | Photos by Steve Bitanga (www.babeblvd.com, www.stevebitanga.com)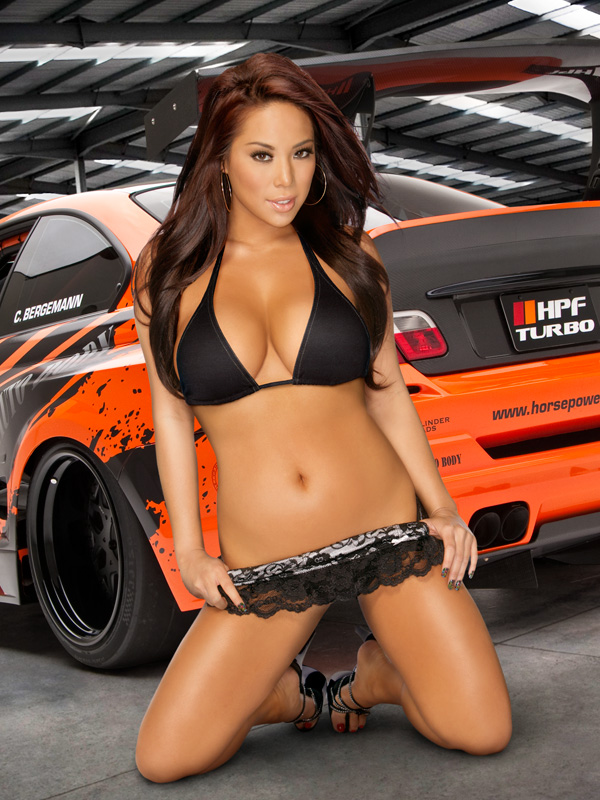 The adorable and sexy Christine Mendoza has quickly set fire to the scene, as this sun seeking hottie is certainly in high demand. Her inviting smile, seductive stare and playful attitude have sent fans (us included) falling head over heels just to meet her. Christine is a wild and hot-blooded temptress who certainly knows what she wants and sure isn't shy about it either.
---
The Essentials
Birth date: August 7
Zodiac Sign: Leo
Measurements: 36D-25-36
Ethnicity: Filipino
Hometown: Oxnard, CA
Turn-ons: Sense of humor, humbleness, confidence, intelligence, respectful, gentleman qualities
Turn-offs: Rude and obnoxious guys, bad breath guys, arrogance and liars
Pet Peeves: Hmmm, probably talking about yourself too much. Also I hate whiners and complainers!
---
PAS: Where are you originally from?
Christine Mendoza: I was born in Oxnard, CA but then moved to Waipahu, Hawaii. After highschool, I moved back
to California and currently live in Los Angeles.
PAS: How long have you been modeling?
Christine Mendoza: I've been modeling since I was just 17 years old. I was discovered at a car show in California while hanging out at a friend's booth when a magazine approached me to take a photo. I took the photo, gave them my info and 3 weeks later, I received a call to shoot for the cover of the magazine. Excited and not wanting to pass the opportunity up, I did it! And everything pretty much snowballed from there.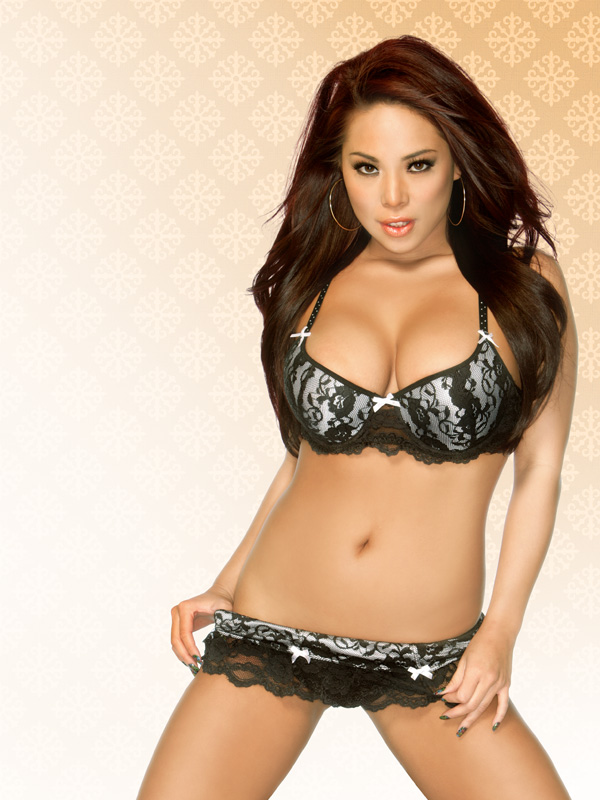 PAS: What three words describe you?
Christine Mendoza: Compassionate, Creative, Strong.
PAS: Any modeling highlights so far?
Christine Mendoza: I consider most of my jobs a highlight. It's a blessing to be able to work and do what you love. But I have to say the best thing that came out of modeling is my charity: Project LIFEKITS. It's an organization I started with my family about 5 years ago. Check out www.christinemendozaonline.com for more info and how you can be involved!
PAS: What is your best beauty secret?
Christine Mendoza: Drink lots of water, always remove your makeup before sleep and moisturize!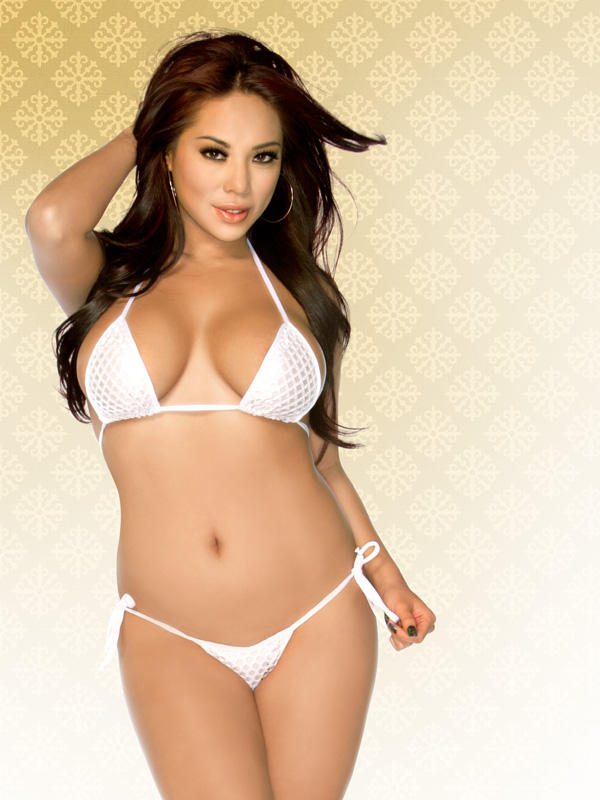 PAS: What's been YOUR strangest photo-shoot?
Christine Mendoza: The strangest would have to be one I did where the main focus were my feet! (laughs). I was wearing a sexy bikini, yet for some reason the photographer mainly wanted shots from my feet on up. It was weird… but I guess that means I have nice feet? (laughs).
PAS: Can you tell us about your first kiss?
Christine Mendoza: Uggh, it was terrible (laughs).
PAS: What is your top unfulfilled fantasy?
Christine Mendoza: Umm… I think I've fulfilled most of them so far (winks).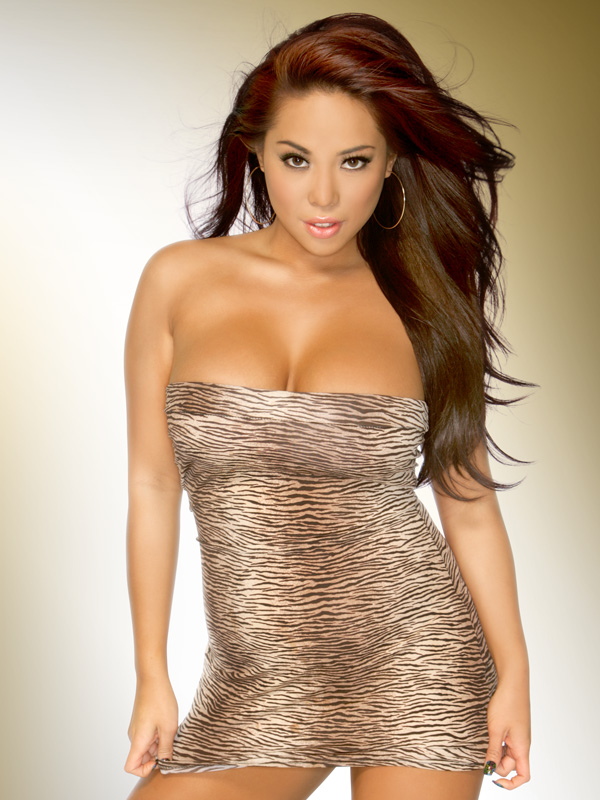 PAS: What do you like to do for fun?
Christine Mendoza: I'll admit I watch reality TV shows and the trashier, the better! I also like to paint, read, shop and daydream.
PAS: What is your favorite food?
Christine Mendoza: Sushi! I can eat it everyday of my life without getting sick of it. I also have a crazy sweet tooth, I love desserts.
PAS: Have you ever pulled a good prank on someone?
Christine Mendoza: On April Fools, I told my Mom that I did a porn film and asked if she was okay with it…. She was really mad and nearly slapped me when she found out it was just a prank (laughs).
PAS: Speaking of which, have you ever posed nude?
Christine Mendoza: No I have never posed nude. The closest I've come was a few implied nude photos.
PAS: Do you have any regrets?
Christine Mendoza: My ex-boyfriend… sorry (laughs).
PAS: What qualities do you look for in a guy?
Christine Mendoza: I love a confident person. Not cocky, where it's annoying, but a sexy, quiet confidence is very hot! Also a guy who is kind and genuine..
PAS: What would make you slap a guy?
Christine Mendoza: I would slap / punch / kick combo a guy if he tried groping me (laughs).
PAS: How do you seduce someone?
Christine Mendoza: I am the master of seductive dancing! I give the best strip show lap dances… behind closed doors of course (smiles).
PAS: What projects are you most excited about?
Christine Mendoza: I am excited for the this magazine feature and interview to come out! I loved how my photos turned out! I really love PAS Magazine!
PAS: Any advice for aspiring models?
Christine Mendoza: Always be on time! Always, always get references from photographers and people you've worked with! Never work with anyone deemed shady or dangerous. They earned that repuation for a reason, so safety is key. And never talk crap about anyone unless you're prepared to tell them to their face. Oh and always keep a fresh manicure and pedicure for shoots… if a model's feet are looking janky it ruins the whole picture (laughs).
PAS: Do you have any last words or shout outs?
Christine Mendoza: I want to give a shout out "I love you" to my mom and dad (mahal na mahal ko po kayo!), my sister Cathy, Christopher Noel, Lulott-Tutott, Pilly Reyes and the boys, Frankie, Beeh (Beehster), Cheryl-in-a-barrel, Jackie Clack-clack, Tina, Cyrus (BFF), Lyle (my fave), Francis (dine-n-dash inc.), D'Nero (Broskidoodle), Andy, Nat and Bella, Jon Entails, Dean and Nominoms, Rod, my Secret Affair models and staff, all of my family and friends from the 805 and 808…And of course the whole PAS magazine crew! Thanks everyone. I love you all
{yoogallery src=[/images/phocagallery/1204ChristineMendoza] title=[Christine Mendoza] width=[150]}