Page 3 of 4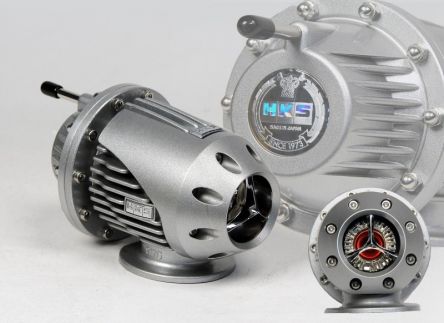 HKS
SQV3 Blow-Off Valve Kits
HKS Super SQV 3 features include a nickel-plated, die-cast metal secondary valve, which is swaged to the primary valve, a stainless steel C-Clip and spring to increase sealing and durability. To assure buyers that they are purchasing an authentic HKS product, the new design incorporates a holographic HKS logo on the back of the valve, as well as additional HKS logos cast onto the body structure. The Super SQV 3 utilizes the same mounting flanges as all previous generation SSQV's to assure compatibility with all optional HKS SSQV inserts, recirculation fittings and recirculation kits.
---

HKS
GT Extension Kit

HKS USA, introduces the key item in exhaust back pressure control, the GT Extension kit for the Mitsubishi Lancer Evolution X. With the R & D information gained from the HKS EVO X, CZ200S, maximizing the performance from the stock turbine was the primary focus of the new GT Extension kit. Replacing the factory extension housing, the two-piece, stainless steel GT Extension kit also includes a front pipe that bolts up to the factory catalytic convertor. HKS has been able to reduce the exhaust interference caused by single-port extension housings by using two separate ports for the turbine impeller and the wastegate actuator. The result is a smoother exhaust flow and a reduction in backpressure enabling consistent and improved turbocharger boost response throughout the RPM range. Manufactured utilizing a lost-wax process ensures durability and reliability. The HKS GT Extension kit is available now through authorized HKS dealers and is designated for Off Road Use Only.
www.hksusa.com
---
---

TOMEI
ARMS M7960 Turbo Kit forMitsubishi EVO 4-9
Tomei now has a new revised ARMS product range that has been recently released with this second model now made available for a direct bolt on replacement kit. After extensive designs and time spent on the engine Dyno testing on a base engine and 2 stroked-up kit type engines, Tomei now has the best direct bolt-on turbo upgrade to suit all EVO users. Over 400 Horsepower with ample torque and immediate Response.

www.tomeiusa.com
---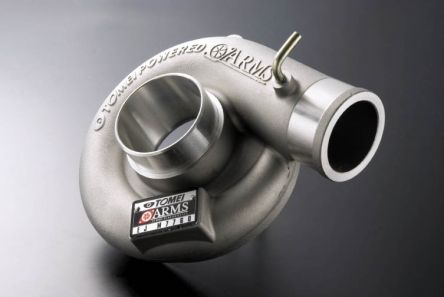 Tomei
ARMS M7760 Turbocharger
The ARMS M7760 is the largest bolt-on turbo possible that the engineers can fit into the limited space of the EJ engine. Despite the size, the internals of the turbocharger speaks other wise; extracting the most and finest efficiency from its design. The end result is a turbo that maintains the best characteristics of the EJ engine with the added benefit of an extended power band to the high RPM region. The ARMS turbo upgrade is a crucial step in tuning the EJ as it grants a large increase to the overall performance level of the WRX.
www.tomeiusa.com

Read on for More Products