Page 6 of 14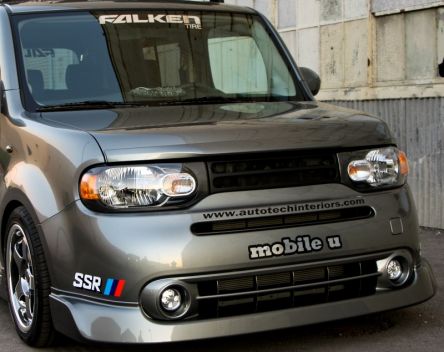 Auto-tech interiors (ATI)
NISSAN Cube Grill
This all-new grill for the compact Nissan Cube is made of high impact ABS plastic. Like most ATI products, it offers simple and easy installation, with no modifications required. The durable finish features UV additives to protection against UV color fade and warping. Each grill is precision injected molded to ensure perfect and consistent fit.
---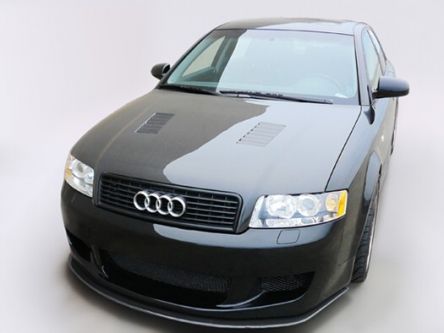 EuroGear USA
Vented Carbon Fiber Hood
EuroGear's SEMA award winning line of carbon fiber products are trusted by professional race teams to dramatically reduce vehicle weight while withstanding the rigors of racing. Proven on the race tracks of the World Challenge Touring Championship, EuroGear carbon fiber components are made with aerospace grade material & technology to assure real weight savings and show quality finish. EuroGear's Audi A4 vented race carbon fiber hood increases air flow and cools the engine bay to enhance overall performance of the vehicle. Unique frame design provides up to 80% more strength and rigidity than the competition while weighing less than half of the factory hood. Additional features includes factory latch, hood strut and windshield nozzle compatibility.
---
G-POWER
760i Aerodynamics Kit
The most outstanding component of the G-POWER aerodynamics kit for the BMW 760i, is the strikingly styled front skirt made of carbon fibre which entire replaces the original part. The G-POWER STORM hood made of Kevlar hybrid which guarantees an improved discharge of hot air. The G-POWER full carbon side skirts and visually stretch the silhouette of the BMW 7-series to the full carbon rear spoiler and a full carbon diffuser.
---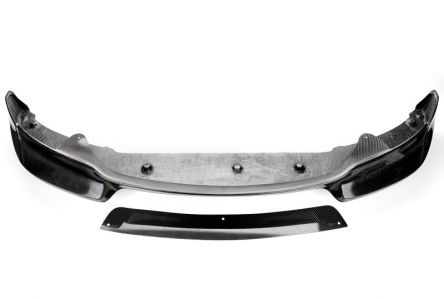 TECNOCRAFT
E9X M3 Ultimate ENVY Front Lip
Take control of the road with the TECNOCRAFT E9X M3 Ultimate ENVY Front Lip. It's the most form-and-function based, 100% dry carbon lip available for the E90/E92 M3 coupe and sedan. Its design incorporates the E9X's front bumper aesthetics, improves downforce, and provides increased airflow to the OEM BMW intake system (through the front bumper). The ENVY front lip is also made to withstand anything the road can give it. With honeycomb matrix reinforced (HMR) construction, the Tecnocraft Ultimate ENVY M3 lip is the strongest and lightest front-end aerodynamic add-on in its class.
Read on for More Products