Royal Purple
XPR Extreme Performance Racing Oil
XPR Extreme Performance Racing oils are formulated for demanding applications such as racing, modified engines and off-road use. XPR's high film strength make it exceptionally well-suited for today's high performance cars and trucks, particularly turbo and supercharged engines and / or engines using a nitrous boost. XPR produces winning results on the race track and is safe enough to use in your daily commuter car. Professional engine builders and race teams cite increased horsepower and torque, and longer engine life with the use of Royal Purple. Be sure to follow the manufacturer's and / or engine builder's recommendations when selecting an oil viscosity.
For more visit www.royalpurple.com
---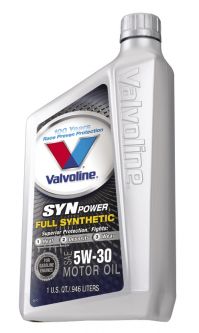 Valvoline
SynPower Full Synthetic
You want to protect your engine every day from heat, deposits that and wear and stress engine parts? Valvoline SynPower Full Synthetic Motor oil is formulated to keep your car running its best. With SynPower Full Synthetic you get the ultimate protection against the three major causes of engine stress. SynPower is formulated with full synthetic base oil and premium chemistry that stands-up to extreme temperatures. SynPower flows when the engine is cool, and maintains its protection barrier as engine temperatures rise. SynPower has extra detergents and dispersants to help prevent harmful build-up of sludge, varnish and other deposits in your engine. With all the concern about lower zinc in motor oil, SynPower responded with advanced, more durable anti-wear additives that stay in the oil longer for outstanding protection against friction and wear.
For more visit www.valvoline.com
---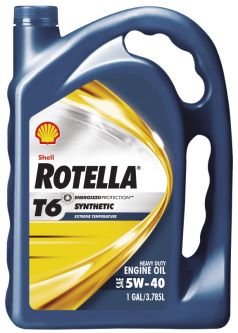 Shell
Rotella T6 Full Synthetic
Shell Rotella T6 Full Synthetic oil features an advanced multi-functional, low-ash additive technology in a synthetic base oil designed to provide highly responsive protection that continuously adapts to driving conditions. Use of selected low-viscosity synthetic base oils further energizes the oil's protective capability to promote fuel-economy, performance and durability.
For more visit www.shell.com
---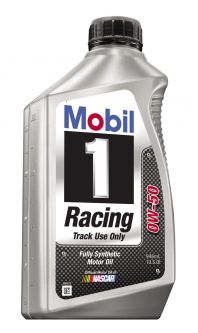 Mobil 1
0W50 Synthetic Oil
Mobil 1 Racing 0W-50 is a fully-synthetic motor oil specifically designed to maximize horsepower in a wide range of race engine applications, including high-load flat tappet designs used in the NASCAR Sprint Cup Series. Mobil 1 Racing oils were engineered to help on-track vehicles reach the peak of their performance potential. Mobil 1 Racing oil technology has been developed using their extensive experience in premier automotive racing series around the world, such as Formula 1, NASCAR, Le Mans, IndyCar, NHRA, Formula 3, SCCA GT and ALMS. The variety of demands that each racing series requires of a lubricant help us ensure that Mobil 1 Racing oils can meet the extreme conditions encountered on the race track.
For more visit www.mobil1.com
---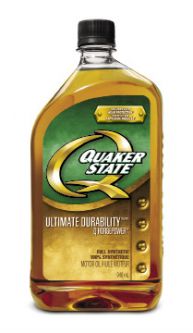 Quaker State
Ultimate Durability
Quaker State Ultimate Durability motor oil is heat-activated to protect your car's engine from wear even under the most extreme driving conditions. Quaker State Ultimate Durability oil provides improved resistance to engine stress at high RPMs and under heavy loads. Pennzoil Platinum oil is a full synthetic motor oil that provides our ultimate level of cleaning and protection. Pennzoil Platinum with superior active cleansing agents not only helps prevent engine sludge, but also cleans out up to 46% of engine oil sludge in the first oil change and continues to clean in the second oil change.
For more visit www.quakerstate.ca or www.quakerstate.com
Read on for more Products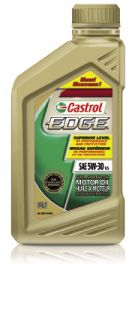 Castrol
EDGE Ultra-Premium Synthetic
Castrol EDGE advanced synthetic raises the bar for enthusiasts. It's the Best Castrol. Ever. Specially selected additives in Castrol EDGE drastically reduce wear on friction surfaces. Castrol claims that no leading synthetic motor oil offers better engine protection than Castrol EDGE. Castrol EDGE is available in three popular grades: 5W-20, 5W-30 and 10W-30 in 1L bottles as well as 4.4L jugs. EDGE provides unsurpassed engine wear protection and meets the world's toughest industry-performance standards. Because Castrol EDGE provides this combination of benefits, it's called an "advanced synthetic". It's more than oil – it's liquid engineering.
For more visit www.changeyouroilchangeyourlife.com
---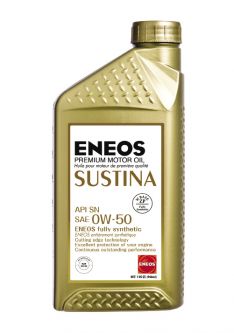 ENEOS
SUSTINA Synthetic
SUSTINA is fully synthetic premium motor oil created by Nippon Oil. Utilizing Nippon Oil's proprietary WBASE base oil and ZP additive technology, SUSTINA 0W-50 Motor Oil offers protection from extreme cold to extreme heat, and everything in between. Applying the advanced oil technology developed for auto racing by Nippon Oil Corporation, this motor oil offers an ultra wide 0W-50 viscosity range, providing outstanding performance over the widest operating temperature range. SUSTINA 0W-50 Motor Oil is especially suited for sports cars with high-RPM engines. SUSTINA is made using ZP technology, a revolutionary new anti-wear additive chemistry that does not contain sulfur. The lack of sulfur and acidic byproducts prevents oil degradation and achieves superior protection while keeping your engine clean.
For more visit www.eneos.us
---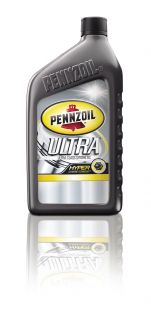 Pennzoil
Ultra Synthetic
Pennzoil Ultra aims to maintain an engine in factory-clean condition. The advanced proprietary synthetic formula of Pennzoil Ultra motor oil with Hyper Cleansing Technology is also designed and engineered to exceed the toughest industry standards. Pennzoil Ultra helps prevent sludge and other deposits, but also cleans up existing sludge.
For more visit www.pennzoil.com or www.pennzoil.ca
---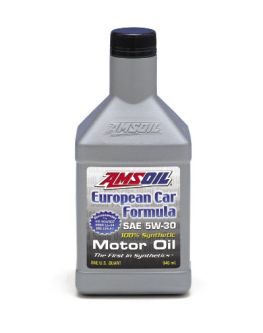 AMSOIL
European Synthetic OiL
AMSOIL 5W-30 European Car Formula Synthetic Motor Oil is formulated to meet high performance requirements of European vehicles such as Volkswagen, Audi, Mercedes-Benz, BMW, Porsche and more. Its low viscosity formulation provides maximum fuel efficiency without compromising engine protection, while meeting strict European performance requirements for gasoline and direct-injection diesel engines. A select additive package and shear-stable synthetic base oil provides outstanding wear protection throughout the entire drain interval and meets or exceeds the most demanding European specifications. It is engineered with a lighter 5W-30 viscosity and friction modifiers for increased energy through-put, minimizing internal engine drag for increased fuel efficiency. Compatible with conventional and synthetic motor oils and recommended for extended drain intervals as established by the vehicle manufacturer.
For more visit www.amsoil.com
Read on for more Products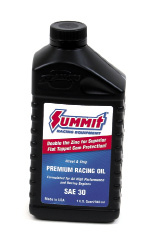 Summit Racing
Premium Racing Oil
Summit Racing Equipment has introduced Street & Strip Premium Racing Oil, its own line of standard and semi-synthetic premium racing oils that feature special anti-wear additives to offer protection unmatched by conventional motor oils. Ideal for racing, Street & Strip Premium Racing Oil also features special proprietary, shear-stable polymers help to maintain viscosity, resist breakdown, reduce consumption, and provide excellent protection from metal-to-metal contact. All Summit Racing Street & Strip Premium Racing Oil exceeds all known manufacturers' warranty requirements and meets A.P.I. SL quality standards. Available in regular or semi-synthetic 20W-50, 10W-40 and SAE30 weights.
For more visit www.SummitRacing.com
---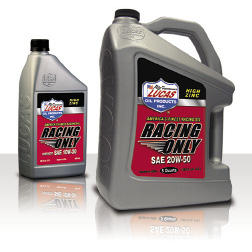 Lucas Oil
Racing Oils
Lucas Racing Only Motor Oils are purpose-built products designed for the high performance racing industry. They are blended with an exclusive additive package that includes lubricity agents and anti-seize agents that control drag like a zero-weight oil and protect metal like a heavy multi-viscosity oil. It is perfect for high RPM and high horsepower engines. Lucas Oil Racing Oils are available in 0W-5, 0W-10, 0W-20, 0W-30, 10W-30 and 20W-50 (Petroleum and Synthetic) formulations.
For more visit www.lucasoil.com or www.lucasoil.ca
---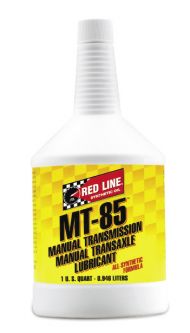 Red Line Oil
MT-85 For Transmissions
New MT-85 75W85 GL-4 Gear Oil bridges the gap between Red Line MTL and MT-90. The product provides superior gear and synchronizer protection, while its balanced slipperiness provides an improved coefficient of friction for easier shifting over a range of temperatures, making it a perfect fit for many Nissan, Mitsubishi, Hyundai, Kia and NV4500 pickup truck transmission applications.
For more visit www.RedLineOil.com