Page 3 of 3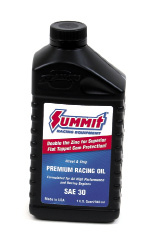 Summit Racing
Premium Racing Oil
Summit Racing Equipment has introduced Street & Strip Premium Racing Oil, its own line of standard and semi-synthetic premium racing oils that feature special anti-wear additives to offer protection unmatched by conventional motor oils. Ideal for racing, Street & Strip Premium Racing Oil also features special proprietary, shear-stable polymers help to maintain viscosity, resist breakdown, reduce consumption, and provide excellent protection from metal-to-metal contact. All Summit Racing Street & Strip Premium Racing Oil exceeds all known manufacturers' warranty requirements and meets A.P.I. SL quality standards. Available in regular or semi-synthetic 20W-50, 10W-40 and SAE30 weights.
For more visit www.SummitRacing.com
---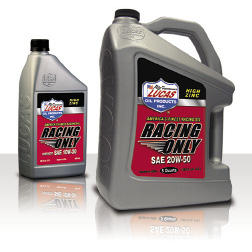 Lucas Oil
Racing Oils
Lucas Racing Only Motor Oils are purpose-built products designed for the high performance racing industry. They are blended with an exclusive additive package that includes lubricity agents and anti-seize agents that control drag like a zero-weight oil and protect metal like a heavy multi-viscosity oil. It is perfect for high RPM and high horsepower engines. Lucas Oil Racing Oils are available in 0W-5, 0W-10, 0W-20, 0W-30, 10W-30 and 20W-50 (Petroleum and Synthetic) formulations.
For more visit www.lucasoil.com or www.lucasoil.ca
---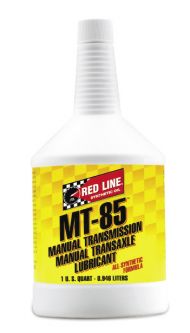 Red Line Oil
MT-85 For Transmissions
New MT-85 75W85 GL-4 Gear Oil bridges the gap between Red Line MTL and MT-90. The product provides superior gear and synchronizer protection, while its balanced slipperiness provides an improved coefficient of friction for easier shifting over a range of temperatures, making it a perfect fit for many Nissan, Mitsubishi, Hyundai, Kia and NV4500 pickup truck transmission applications.
For more visit www.RedLineOil.com