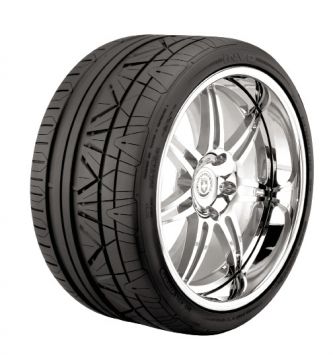 Nitto Invo

The Invo, tread technology without compromise. To meet the demands of the most refined automotive connoisseurs, Nitto compromised nothing in performance or ride refinement to create an exclusive driving experience. Using state-of-the-art computer simulation programs and digital audio testing equipment, Nitto designed a tread pattern that dampens perceived road noise, provides excellent ride comfort, and delivers thrilling handling in both
dry and wet conditions. The result is a tread pattern that is unique and functional.
www.nittotire.com
---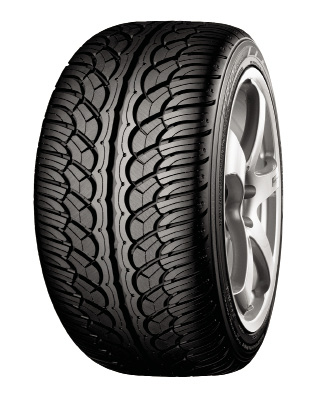 Yokohama PARADA SPEC-X

Yokohama's Parada Spec-X is designed as an inch-up fitment for today's SUVs and light trucks all year round. This tire is M + S Rated for all-season performance. Available in fitments of up to 20" and 30", this tire combines its good looks and ultra-high performance capabilities to make it the superior tire that it is. Its distinct tread pattern increases acceleration and braking capabilities as well as resistance to hydroplaning. The reinforced shoulder blocks provide great cornering stability and even wear for heavier vehicles.
www.yokohama.com
www.yokohama.ca
---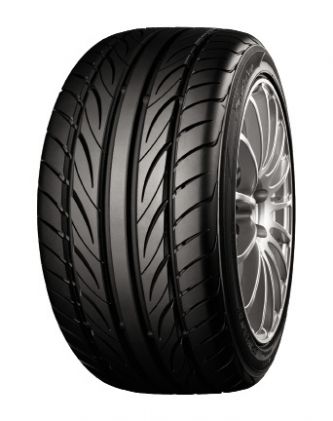 Yokohama S.drive
The Yokohama S.drive is a revolution in affordable ultra-high performance summer tire. With more than 70 different sizes the broadest range of sport sedans and coupes can experience this remarkable tire. With a breakthrough micro-flexible compound, developed using Nanotechnology – for exceptional traction. The S.Drive features a forward-looking tread design engineered to outperform, with enough guts to satisfy any serious driver at a price that outperforms.
www.yokohama.com
www.yokohama.ca
---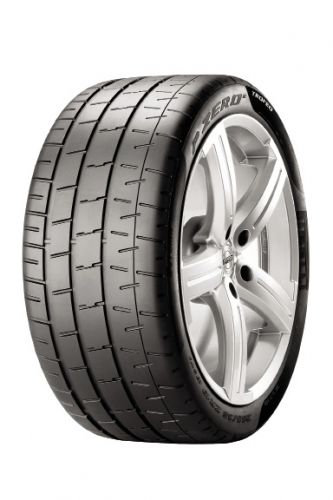 Pirelli P Zero Trofeo
Designed for racetrack driving on dry asphalt. Developed for the most powerful sports cars in production, it exploits the Pirelli experience in motorsport: it withstands the intense use and high temperatures generated in extreme use. In extreme conditions, typical of racetrack driving, it reacts with precision to commands. On dry asphalt, even in the most demanding sessions it ensures high levels of grip and constant trajectories. P Zero Trofeo is not recommended for use in very wet track conditions. Specific for racetrack driving, it is approved for road use, enabling travel to the track. In the event of very wet asphalt, with the risk of aquaplaning, prudent driving at reduced speed is recommended.
www.us.pirelli.com
www.ca.pirelli.com
---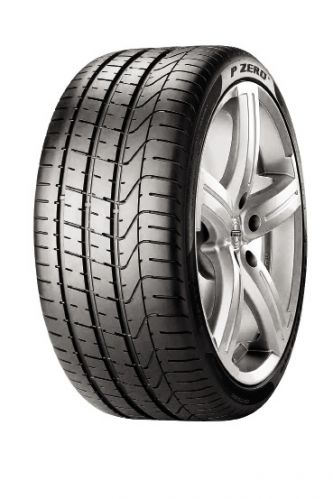 Pirelli P Zero
A reference point for the Ultra High Performance segment, The P Zero is characterised by an asymmetric tread pattern. A milestone in the development of the Pirelli range, P Zero has been chosen as original equipment for the most performance orientated and powerful models on the market. Its asymmetric tread pattern improves braking performance and enhances handling and control. Excellent in wet conditions with improved safety in potential hyrdoplaning situations.Its new nanocomposite compound ensures maximum grip and stability. The structural integrity of the tyre improves steering response, which is
essential in sports driving, and also ensures uniform tread wear.
www.us.pirelli.com
www.ca.pirelli.com
---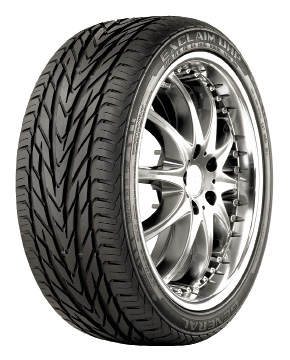 General Tire Exclaim UHP

Truly a performance tire for all seasons, General Tire's Exclaim UHP delivers unbeatable performance. Developed for sports cars, coupes and sedans, Exclaim UHP is designed to provide extraordinary handling, traction and control — even on rain-soaked roads. The Exclaim UHP is uniquely engineered to deliver exceptional hydroplaning resistance without sacrificing dry road handling or ride comfort. The Optimized Double V-shaped, Lateral Wave tread design delivers impressive control in wet driving conditions. The aggressive, directional tread pattern works to effectively evacuate water from between the tire's contact patch and the road surface. Exclaim™ UHP is designed to fit a wide range of performance vehicles — available in rim sizes from 15" through 24," and in aspect ratios from 25 to 55. All Exclaim™ UHP sizes have a 380 AA UTQG rating.
www.generaltire.com
www.generaltire.ca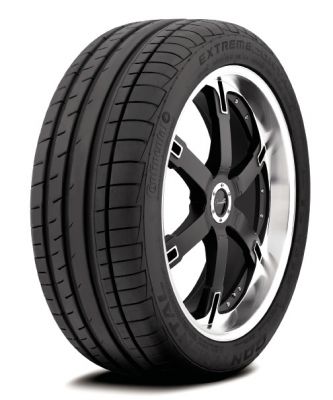 Continental Tire ExtremeContact DW

The ExtremeContact DW ultra-high performance tire from Continental Tire is specially engineered to deliver serious performance on both dry and wet roads. The ExtremeContact DW delivers excellent traction, responsive handling in wet and dry conditions and improved ride comfort, while also delivering better mileage at industry-leading rolling resistance levels. The ExtremeContact DW features DW Tuned Performance Indicators — visible letters built into the second rib of the tread, designed to alert drivers of the tire's performance levels. "D" indicates the tire is at optimum tread-depth for dry conditions.
"W" indicates the tire is at optimum tread-depth for wet conditions. The ExtremeContact DW comes in a wide range of sizes from 16" to 21" wheel diameters with a UTQG rating of 340-AA-A.
www.continentaltire.com
www.continentaltire.ca
---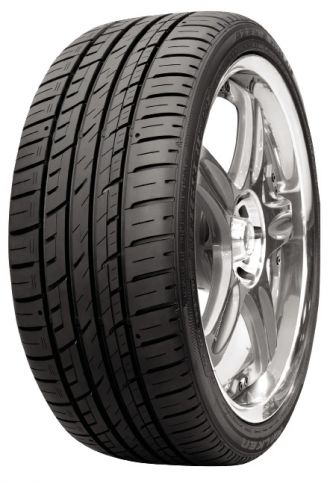 Falken Azenis PT722
AZENIS PT722 is the first ultra high performance, all season tire, offering a 10 percent deeper tread depth that achieves better mileage and longer life. The asymmetric tread pattern provides comfort while Falken's Rotation Wear Indicators inform drivers of proper rotation timing, ultimately maximizing wear performance and reducing tire costs. Targeted toward luxury vehicle owners, PT722 will be available in series 30 to 60 and in diametersranging from 16 to 20 inches.
www.falkentire.com
---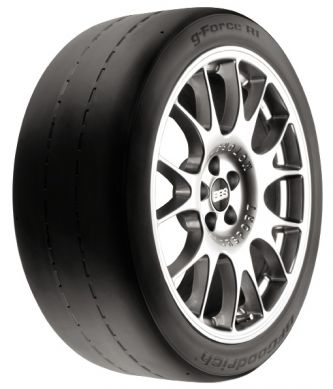 BFGoodrich g-Force R1
The g-Force R1 radial is BFGoodrich's Track & Competition DOT racing tire developed for prepared vehicles looking for race- and time attack-winning performance, as well as track-day drivers seeking predictable grip that is comfortable to drive at the limit. The g-Force R1 radial is designed to offer best in class dry grip, cornering power, steering response and turn-in precision to inspire driver confidence for the quickest times lap after lap. The g-Force R1 uses a competition tread compound molded into a symmetric, non-directional, semi-slick tread design with just 4/32" of beginning tread depth eliminating the need for shaving. Rubber bridges are molded repeatedly across the two DOTrequired circumferential grooves to promote even wear and further the tire's slick-like performance.
www.bfgoodrich.com
www.bfgoodrichtires.ca
---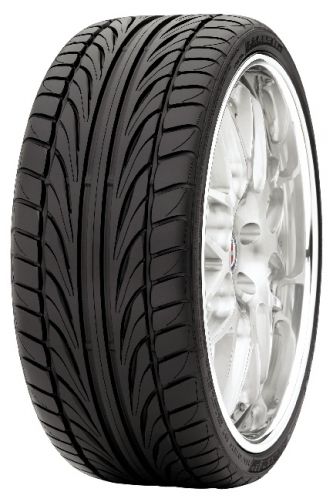 Falken FK452
FK452 is the definition of the ultra-high performance tire, and is available in a wide array of diameters, from 16-inch to 24-inch, along with staggered widths, which make this tire both versatile and resourceful. The five linear ribs and three-dimensional rounded tread blocks offering precise handling response, and make it the optimal performance tire. FK452 features the latest developments in noise-absorption technology, and boasts a reinforced steel bead filler and dual tread compound, enabling high-speed stability, particularly for larger diameter applications.
www.falkentire.com
---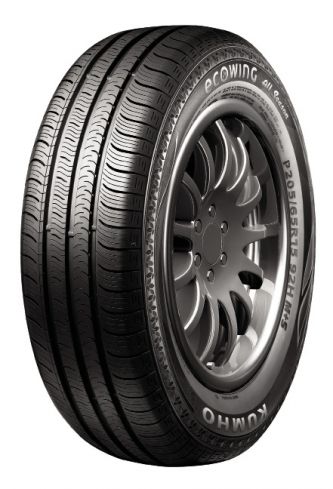 Kumho KH30 ECOWING

The Ecowing KH30 is formulated with ecofriendly, silica-based compounds and designed for less rolling resistance for greater fuel efficiency. The Ecowing KH30 also delivers the perfect combination of comfort and handling with an improved ride that drivers have come to expect from Kumho Tire. With a 60,000-mile tread wear guarantee and annual gas savings, the Ecowing KH30 is smart for the environment and your wallet.
www.kumhousa.com
www.kumhotire.ca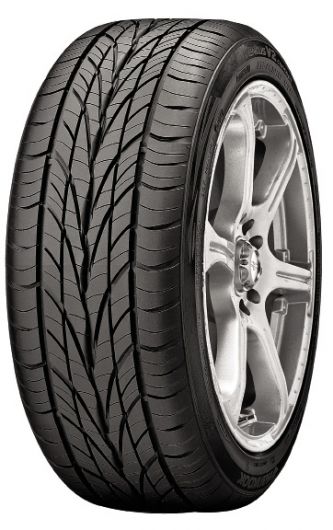 Hankook Ventus H437

Designed for those with a passion for performance from their vehicles, the Ventus V2 Concept's directional tread pattern and compound provide excellent handling, allseason traction and extended tread life. The innovative 'Twister System' 3D Wave Pattern Channel forcibly removes water from the tread contact patch for improved driving in wet conditions and greater control. Made in Korea, this tire is has a UTQG rating of 500-AA-A and available in 40-55 series.
www.hankooktireusa.com
www.hankooktire.ca
---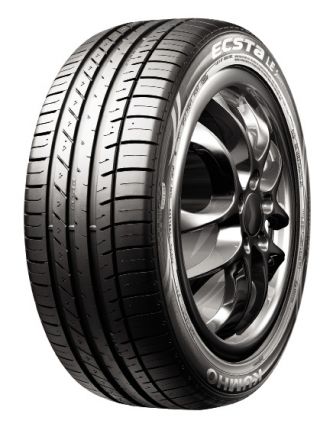 Kumho KU39 ECSTA LE Sport
For dynamic handling in all conditions the KU39 is designed for maximum high speed stability (Y-Rated). With enhanced dynamic performance and braking in wet conditions the KU39 offers a controlled ride and refinement. The secure handling stability at high speed provides enhanced contact pressure distribution. With great wear characteristics, the KU39 is one of the leaders in extended and even wear.
www.kumhousa.com
www.kumhotire.ca
---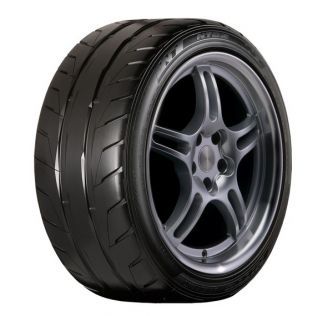 Nitto NT05
The NT05 is a maximum performance tire that was developed using advanced computer simulation and extensive on-track testing. These development methods along with rigorous quality standards helped produce a street tire that provides precise and responsive handling and performance. The result is an aggressive tread pattern that produces extreme grip for cornering, braking and acceleration.
www.nittotire.com
---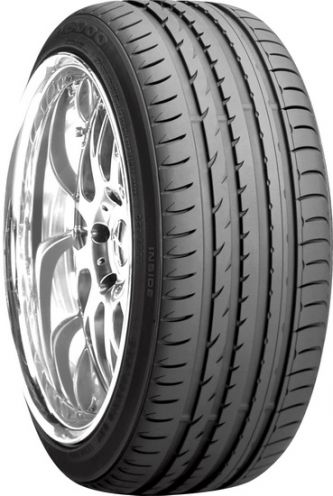 Nexen N8000

The N8000 from Nexen is an ultra high performance tire featuring a super soft silica compound for extreme grip. The tire features a new asymmetrical tread pattern that together provide an incredibly dynamic driving experience with super sharp handling and cornering. The N8000 is the ultimate expression of today's tyre technology. Available in sizes from16-inch to 20-inch and profiles from 55 to 35 series
www.nexentireusa.com
---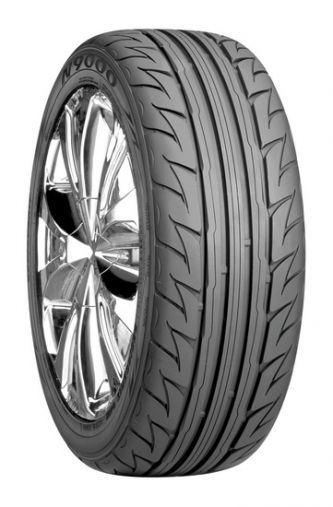 Nexen N9000
The N9000 from Nexen features four prominent wide and straight channels in the tread design. The straight center rib block offers a serious improvement in handling. The wide shoulder design offers an upgrade in cornering stability. The organic design of the lateral grooves offer a resistance to hydroplaning on wet roads. With a size range of 16 to 20-inch and 55 to 35 series, the N9000 fits many popular sport compacts and sport sedans.
www.nexentireusa.com
---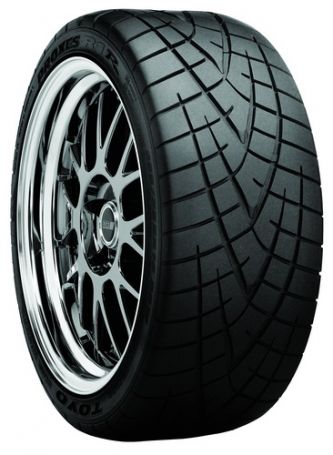 Toyo Proxes R1R
Featuring a 140 AA A UTQG rating, the Proxes R1R is ideal for ultra-responsive street driving, as well as the street touring category of SCCA® autocross and certain street classes for time attack. It is also an excellent choice for drifting, high performance driving schools and track days but can be used on the street. Sizes fitting 15 to 18 inch diameter wheels will be available.
www.toyotires.com
www.toyotires.ca
---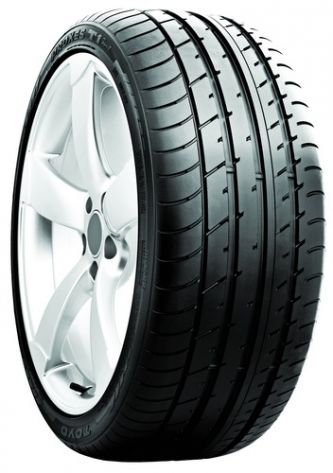 Toyo Proxes T1 Sport
The Proxes T1 Sport and T1 Sport SUV are Toyo Tires' latest flagship UHP summer tire designs. They combine the undisputable performance characteristics of a Proxes performance tire with the comfort and safety features of a luxury Toyo product. For high-end sport coupes and sedans, 60 sizes are available ranging from 16 to 20-inch with Y and W speed ratings. The T1 sport for SUV has 13 sizes ranging from 17 to 20-inch with V, W, and Y speed ratings.
www.toyotires.com
www.toyotires.ca
---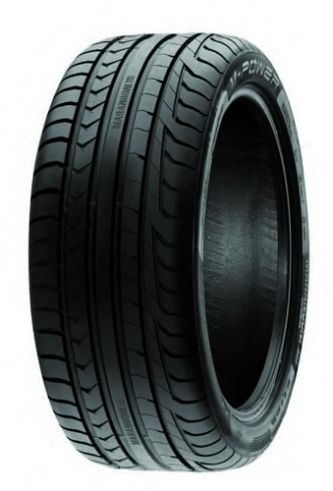 Marangoni M-Power

With a unique asymmetrical tread pattern, the M-power offers performance in all conditions. The cavity profile developed on the M-Tech platform provides safety for sporty driving and comfort in everyday driving conditions. The compounds are derived from racing experience to provide exceptional grip. The Kevlar bead filler (KPBF) allows for total control and fast response along with an optimized block binding system for maximum stability at all speeds. Sizes range from 19 and 20-inch with 50 to 25 series profiles.
www.marangonicanada.com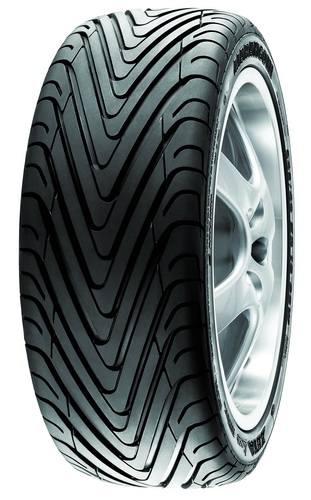 Marangoni Zeta

To obtain the Zeta's high performance, the tire has a special PST contour, the perfect way to guarantee reliability and precision at high speeds. The tire features special compounds with an FOM-IC base, and a series of technical innovations involving the bead, the tread design and a shifted double nylon belt. The end result is a tire that responds quickly to the most stressful conditions with extraordinary progressive handling, without reducing its recognized operating silence or comfort. Sizing is available in 15 to 17-inch and profiles from 35 to 50.
www.marangonicanada.com
---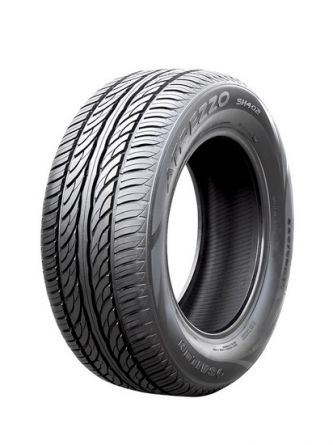 SAILUN ATRE ZZO SH402
The Sailun Atrezzo SH-02 delivers exceptional value for passenger cars and minivans without compromising traction, comfort and long tread life. The Atrezzo SH402 features a triplex tread compound that delivers excellent traction and long treadwear. There are four wide circumferential grooves to help channel out water from the tread area for superior wet weather traction. The solid shoulder tread blocks provide exceptional handling and cornering ability. The Atrezzo SH402 is available in a full range of sizes to fit today's coupes, sedans and minivans.
www.sailuntire.ca
---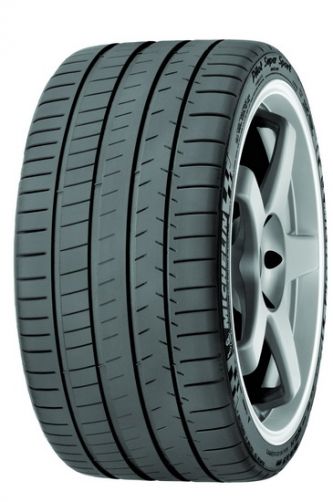 in
Michelin Pilot Super Sport
The Pilot Super Sport features an asymmetric design molded of Michelin's Bi-Compound tread rubber featuring a Le Mans-inspired dry compound outboard side-by-side with their latest generation of wet compound inboard. The low-void outboard shoulder features a track-type compound to withstand the stresses of high performance cornering while the notched center ribs and inboard shoulder feature a compound designed for superior performance at very high speeds and in wet conditions. The tire's internal structure features twin steel belts reinforced by spirally wound Twaron cord. Twaron is a polyamide cord that offers a lightweight, high-strength reinforcement above the steel belts to enhance high-speed handling, wear and durability.
www.michelin.com
www.ca.michelin.com