SPC Products
Adjustable Rear & Camber Arm and Toe Kit

The innovative adjustable rear control arm and offset toe bushing kit for Subaru WRX, Impreza, and STI utilizes SPC's patent pending cam nut design to easily set and lock in rear camber adjustment. The camber arm will provide ±3? of change. The included offset toe bushing provides a fixed 1.5? of offset allowing you to get back to spec for changes of up to ±2? when used in combination with the OE slot.
NOTE: To maximize the adjustable arms change ability to ±3?, purchase the SPC adjustable toe arm #67655, it will provide toe change of ±3? to match the change provided by the camber arm in extreme applications and for easy track tuning.
For more visit www.specprod.com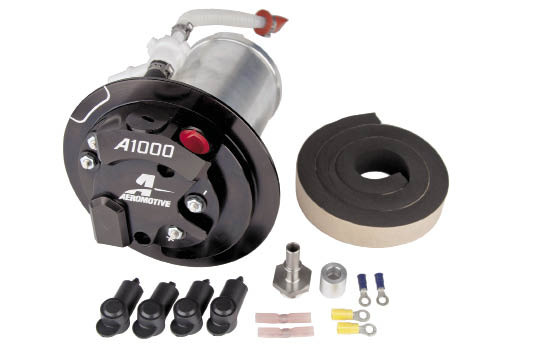 Aeromotive Inc
In-tank Stealth Fuel Systems

Aeromotive has your solution. Similar to the successful Corvette Stealth System, the new Camaro System is a complete drop-in single fuel pump assembly for 2010 and later Camaros. The system provides a single A1000 or Eliminator Fuel Pump capable of supporting big HP. The best part, it drops right into your factory tank. It still incorporates the factory jet siphon system, includes an integral 100 micron pre-pump filter and an ORB-08 return line port. Now you can plumb a true return-style system into your Camaro to support the power you're making without the worry of the siphon system, all while maintaining the factory fuel tank and saving you money.
For more visit www.aeromotiveinc.com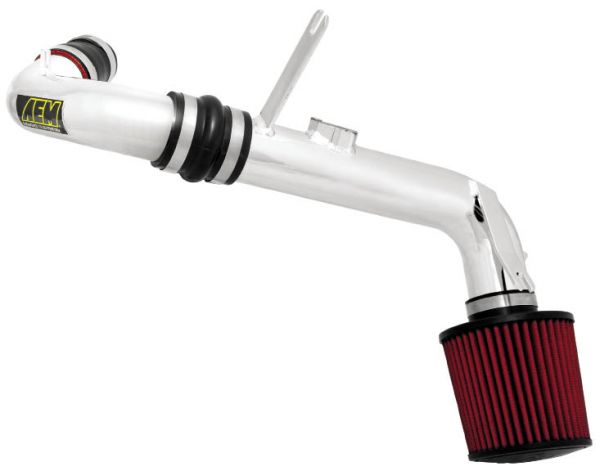 AEM
Ford Fiesta Intake System

After installing the AEM intake system, this playful Fiesta is transformed into an intense street machine. By replacing the factory airbox design with an AEM mandrel-bent two-piece cold air intake system, the 2012 Fiesta gains an additional 11 horsepower and 15 ft. lbs. of torque right in the meat of the power curve, where it counts! The Dryflow® Air Filter initiates the boost in power gains and includes an extra bonus; easy cleaning. AEM's Dryflow® filter is free of oil and offers simple cleaning solutions including the ability speed up the drying process by using compressed air. Gunmetal gray or polished vacuum metalized finishes offer a sleek under the hood appearance and are also easy to maintain.
For more visitwww.aemintake.com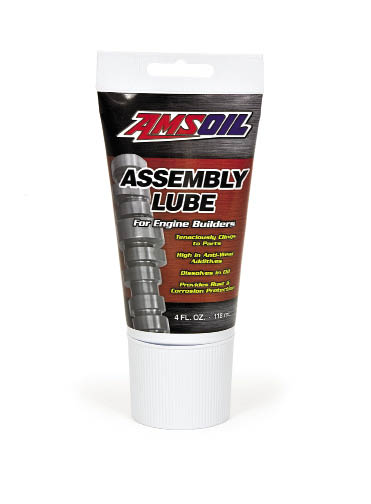 AMSOIL
Engine Assembly Lube

AMSOIL Engine Assembly Lube is formulated to cling to engine parts and provide exceptional wear protection, while inhibiting rust or corrosion on newly built or rebuilt four-stroke engines. Designed to dissolve in oil, it helps eliminate oil port clogging and deposit formation for added protection. Featuring a high-viscosity base oil and unique tackifier, it provides a long-lasting, tenacious cling on critical engine parts that may sit for long periods of time. Recommended for any
new or rebuilt four-stroke engine including racing and performance applications, it's available in convenient 4-oz. tubes for clean and precise application.
For more visit www.amsoil.com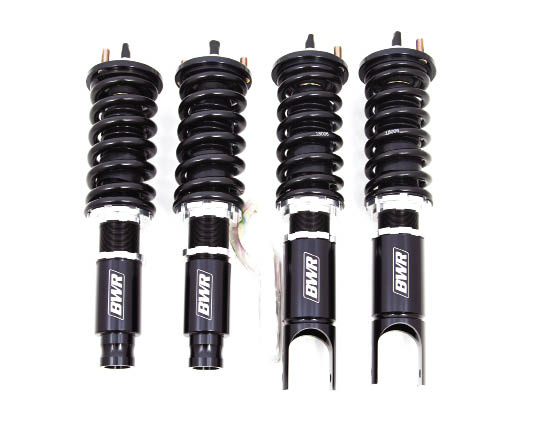 Blackworks Racing USA
Full Coilover Kit

The New BWR SS Coilover features a wide range of height adjustments without changing the spring compression and sacrificing the shock stroke. Traditional coilovers require the movement of the spring perch to determine the ride height, causing a reduction in suspension travel and induce coil spring binding. The bottom shock fork / connector is threaded to allow height adjustments to suit each driver without having to shorten the suspension travel by maintaining the original spring perch location. With this function, the driver can lower the center of gravity to achieve better handling, without sacrificing ride quality.
For more visit
www.bwrusa.com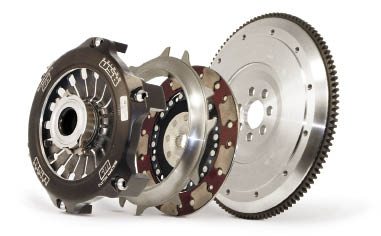 Clutch Masters
Custom Single Performance Clutch Systems
Clutch Masters New Custom Single Performance Clutch Systems are engineered for today's high performance vehicles. The Custom Single features strapless reliable low inertia design for better throttle response and quicker shifts and tremendous increase in torque holding capacity. Multiple pressure rings are available to achieve desired clamping force and a variety of friction materials are available for achieving the desired setup. The clutch is machined from billet material for more tensile strength and the component parts are available for economical repair and serviceability. The system also offers more import and domestic systems to choose from than any of our competitors and is SFI approved.
For more visit www.clutchmasters.com or call 909.877.6800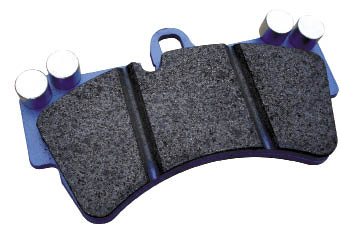 Bluestuff NDX

A World First - a race pad that can be used on the street. Bluestuff NDX is a high friction sport and race material that can be used for aggressive street driving and certain types of track use. The material has had much success on the track with quality aftermarket calipers (Multi-piston systems with better release and cooling and larger rotors). The biggest advantage of EBC Bluestuff NDX is their bite from cold, progressive brake feel and the ability to bring a car to a complete stop.
For more visit www.ebcbrakes.com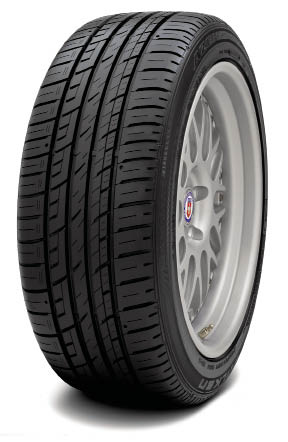 Azenis PT722

Azenis PT722 is Falken's first ultra high performance, all-season tire, with a deep tread depth and long lateral groove, for anti-hydroplaning and stability in the wet. The asymmetric tread pattern provides tremendous comfort while Falken's Treadwear Indicators regularly inform drivers of proper rotation timing, thus maximizing wear performance for better mileage and longer life. Targeted toward luxury vehicle owners, the PT722 is available in 44 sizes from series 30 to 60, with diameters ranging from 16 to 20-inch.
For more visit www.falkentire.com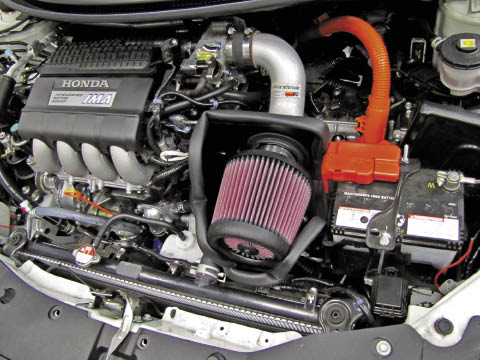 High-Flow Intake System

The K&N High-Flow Intake System for the 2011 Honda CR-Z 1.5L, (part no. 69-1018TS) increases horsepower by an estimated 5 hp at 5,049 rpm over the stock intake configuration. The new system draws air through a K&N High-Flow Air Filter that increases airflow and never needs to be replaced. Protecting the cone-shaped air filter, and isolating it from engine heat, is a powder coated heat shield that replaces the stock air box. As it passes the filter, air travels through a K&N mandrel bent aluminum tube that is formed and shaped, in the design phase, to drive a more laminar flow of air to the car's engine.
For more visit www.knfilters.com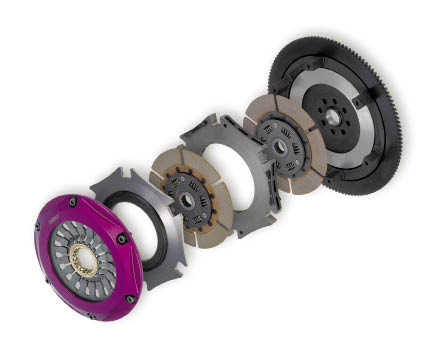 Cerametallic Twin Plate Clutch Kit Line

New from Exedy is the expanded line up of the ever so trusted cerametallic twin plate clutch lineup. These new kits are based on the existing cerametallic Hyper Series Twin Clutch. The new expanded line has offerings for the Subaru WRX STI 04-up (FM022HD), Subaru WRX 06-up (FM032SD), Nissan 350Z 03-06 (NM072HD), Hyundai Genesis 2010-up (RM012SD), Honda S2000 (HM052SR) and 2011-up Ford Mustang 5.0L (ET04XD).
For more visit www.exedyusa.com or come by our SEMA booth #20445.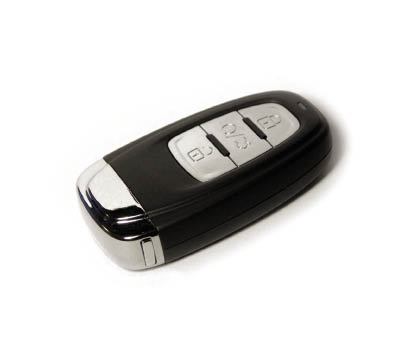 EasyGO SmartKey Systems

EasyGO is an OE quality standard keyless comfort access and engine push start system with remote start and alarm. The EasyGO system includes factory-fitment replacement premium door-handles with easy entry transmitter for vehicle lock / unlock, factory-fitment replacement dash panel with laser-engraved factory type engine push start/stop button built with 30A automotive grade component parts. With a push of the transmitter button on the premium door-handle the vehicle will lock or unlock. Forget to lock the vehicle and roll up the windows? No need to worry, the system will do so automatically after 30 seconds once the remote transmitter is out of proximity. The security system includes engine immobilizer theft-protection, dual-stage unlocking safety function and remote start for vehicle comfort.
For more visit us at SEMA booth #11667-North Hall.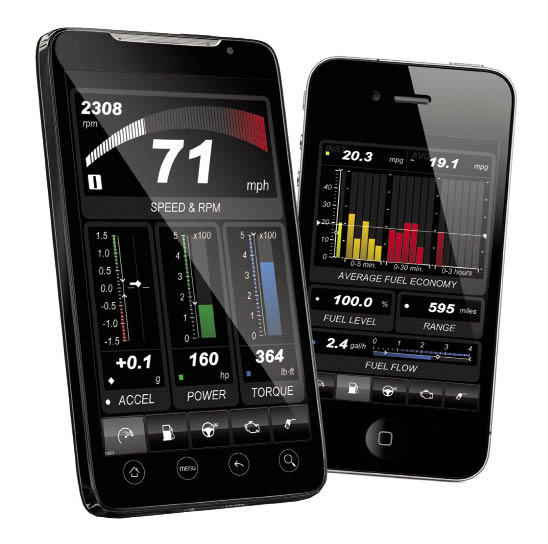 Palmer Performance
DashCommand

"WANT GAUGES? This is the app for that. DashCommand is the ultimate OBD-II vehicle instrumentation application available for the iPhone, iPad, iPod touch, and Android powered devices. The built-in dashboards can display a total of 27 gauges pulling data directly from your ride's engine control module. DashCommand can also be used a as scan tool to read and clear the trouble codes that caused the "check engine light" to turn on, and can serve as a trip computer or race day companion.
For more visit www.palmerperformance.com or come by our SEMA Booth # 20633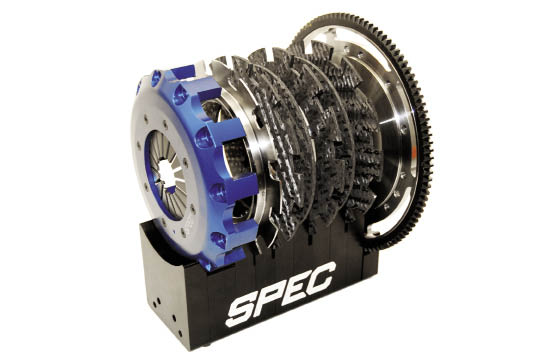 Multidisc in Carbon/Carbon or Semi-metallic

SPEC Inc. Clutches and Flywheels introduces a line of direct bolt-in multidisc clutch and flywheel assemblies for the Honda S2000. These units are available in a carbon/graphite semi-metallic or full carbon/carbon configuration, supporting up to 1,400 hp. Each carries a different inertia requirement, as well as different load and friction properties to accommodate street driving, road racing, drag racing or drifting. SPEC manufactures to an industry leading one thousandth of an inch for perfect rotational properties and concentric actuation, which optimizes balance, drivability and life.
Each kit features a high strength bolt kit, hydraulic bearing and SFI certification. Contact a SPEC representative for part numbers and recommendations.
For more visit www.specclutch.com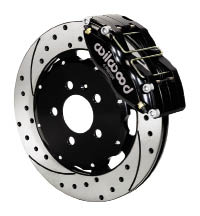 Wilwood
Front Big Brake Kits

Wilwood Engineering's newest bolt-on brake kits have been designed to enhance the braking of the Audi TT (99-04), Volkswagen's Beetle1.8T (98-04), Golf 1.8T & VR6 (99-04) and Jetta IV, 1.8T & VR6 (99-04). These kits feature billet aluminum DynaPro four piston calipers with the latest Radial Mount design for a strong, compact package. SRS stainless steel wear plates come standard in order to eliminate bridge wear to the caliper caused by pad gouging. The kit includes 12.19" diameter vented iron rotors in a choice of smooth face or a drilled and slotted pattern. The rotor is a two-piece design utilizing billet aluminum hats. Low dust, low noise PolyMatrix "Q" brake pads complete the package to shorten stopping distances, improve handling and eliminate dressed-up overworked stock components.
For more visit www.wilwood.com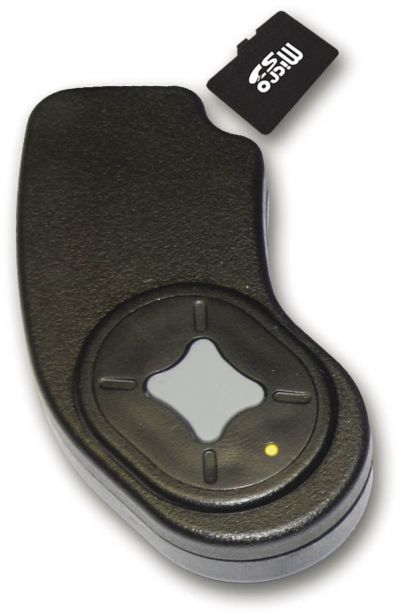 ZEITRONIX
Black Box Data Logger

The Zeitronix Black Box Data Logger is a flash memory data logger for use with Zeitronix Zt-2 or Zt-3 Wideband systems. The Black Box Data Logger uses 1GB or 2GB Micro SD cards with power and data supplied by a Zt-2 or Zt-3 Wideband controller. The large button and indicator make it easy to start and stop logging. An auto-save feature maintains data in the event of power loss. The Zeitronix Black Box Data Logger can record Zt-2 or Zt-3 data for hours at a time. The Black Box Data Logger is available at $99.
For more visit www.zeitronix.com
Inatake System

Ractive Performance Intake Systems increase cool airflow by drawing air from an area not directly near the engine, unlike restrictive stock air boxes. Standard air boxes have a series of baffles that reduce performance. A Ractive Performance Intake System eliminates the baffles and with our patented Heat Shield Filter or Superflow Fiter to increase performance.

Torino
Horns

The Torino line of horns includes a variety of modules suitable for all types of vehicles including motorcycles. Heavy duty horns and compressors deliver very loud diesel sounds and some models have Dual Hi/Low tones. These Made in Italy horns are of premium quality.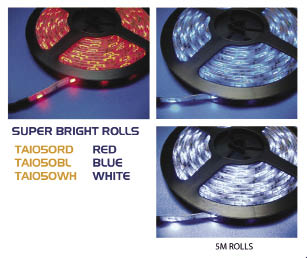 Eurolite
LED Flex Tape Series

Eurolite LED Flex Tape Series come in 5 meter rolls with your choice of Red, Blue, White or RGB color versions. They're available in two outputs and come with connector kits for easy installation. A remote controller for The RGB version also includes a remote controller which can be used to mix several colors and flash patterns. Suitable for all types of lighting enhancements. Rolls can be cut every 5 cm.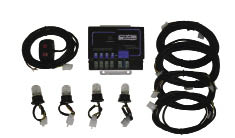 Eurolite
Strobe Light Kit

Eurolite Pro Series 80 watt Multi-Function Strobe Kits come with a wire harness, locking connectors and a prewired panel for easy installation. Flash patterns are customizable. Suitable for custom rides, tow trucks and emergency vehicles

Eurolite
HID KIT

Enhance you visibility with a Eurolite HID Kit. Available with slim line ballasts in 3000K, 6000K and 8000K color temperatures. Anti-flickering modules and adapters are available for Audi, BMW, Mercedes, VW and more.