Page 5 of 5

Torino
Horns

The Torino line of horns includes a variety of modules suitable for all types of vehicles including motorcycles. Heavy duty horns and compressors deliver very loud diesel sounds and some models have Dual Hi/Low tones. These Made in Italy horns are of premium quality.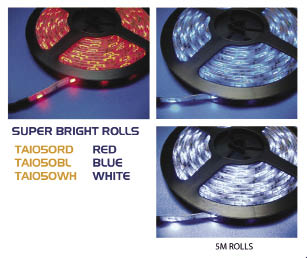 Eurolite
LED Flex Tape Series

Eurolite LED Flex Tape Series come in 5 meter rolls with your choice of Red, Blue, White or RGB color versions. They're available in two outputs and come with connector kits for easy installation. A remote controller for The RGB version also includes a remote controller which can be used to mix several colors and flash patterns. Suitable for all types of lighting enhancements. Rolls can be cut every 5 cm.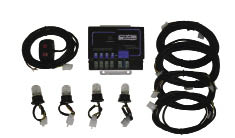 Eurolite
Strobe Light Kit

Eurolite Pro Series 80 watt Multi-Function Strobe Kits come with a wire harness, locking connectors and a prewired panel for easy installation. Flash patterns are customizable. Suitable for custom rides, tow trucks and emergency vehicles

Eurolite
HID KIT

Enhance you visibility with a Eurolite HID Kit. Available with slim line ballasts in 3000K, 6000K and 8000K color temperatures. Anti-flickering modules and adapters are available for Audi, BMW, Mercedes, VW and more.