Page 4 of 4
Red Line Motor Oil
www.redlineoil.com
Red Line motor oil offers more power and improved fuel economy by offering less friction and a more stable oil film at operating temperatures than petroleum-based oil and other synthetics. This ester-based product contains antiwear additives which last far longer than many other synthetic and the synthetic blend oils on the market today. Lower oil temperatures and less turbo lag make this product perfect for sport compact tuners. For a dealer near you or to buy online, contact: Red Line Synthetic Oil.
---
---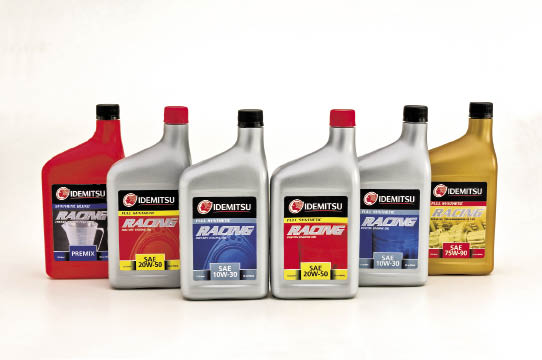 Idemitsu Racing Lubricants
www.idemitsu-usa.com

Idemitsu has specifically designed their racing lubricants for the unique demands of Japanese Engines. Idemitsu oils are unique as they offer a line of oils for both piston and rotary engines. All of their formulas have enhanced film strength for excellent durability and wear protection. Special additives are reducing carbon deposits, minimizing compression loss and maximizing power output. Idemitsu also adds special molybdenum agents to reduce friction, boosting horsepower and torque. Idemitsu's oil formulations exceed API SM standards and are the OEM choice of many Japanese auto manufacturers. Idemitsu has a full line of lubricants for many different applications.
---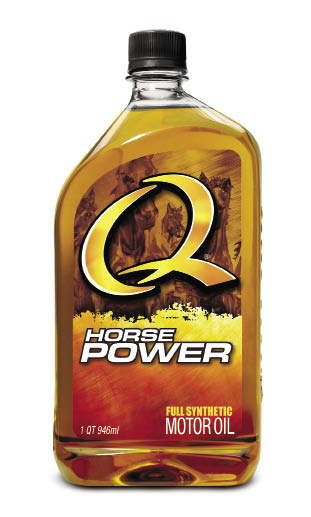 Q HORSEPOWER Oil
www.qpower.com
Q Horsepower full synthetic motor oil is the latest addition to the Q line of products and features heat activated technology. Q oil is engineered by the same development team that created championship winning formula that powered Jimmie Johnson to the 2006 NASCAR Nextel Cup. Q Horsepower is specially formulated to reduce friction throughout an engine's RPM range. The new oil provides exceptional protection against friction and outstanding resistance to thermal breakdown Also Q HorsePower is the only motor oil approved for service fill by Ferrari North America and Maserati North America.