Page 3 of 3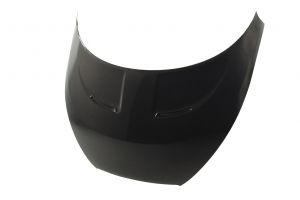 Seibon Carbon
2012 Hyundai Veloster OEM-Style Hood
seiboncarbon.com

The mother of all product releases is finally here! Seibon Carbon is now offering an OEM-style carbon hood for the 2012-13 Hyundai Veloster (part # HD1213HYVEL-OE; MSRP $660). This stunning hood is lightweight, aggressive and, most importantly, functional. All you have to do is drive. In other words, it's the perfect alternative to a heavy stock piece.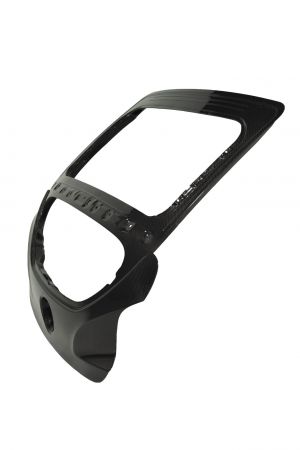 Seibon Carbon
2012 Hyundai Veloster OEM-Style Trunk
seiboncarbon.com

There's no point in being attractive if you can't do anything with it. For this reason, Seibon Carbon's new OEM-style trunk lid for the 2012-13 Veloster (part # TL1213HYVEL; MSRP $800) gives enthusiasts both looks and performance. Its design is sleek for a nice clean look, but powerful to attract from a distance. For performance, the OEM trunk is lightweight and durable to help you dominate behind the wheel. No one knows carbon fiber better than Seibon Carbon.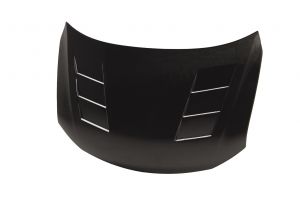 Seibon Carbon
2011-12 Scion tC TS-Style Hood
seiboncarbon.com

Seibon Carbon is dedicated to offering functional and stylish products. Take the TS-style carbon hood for the 2011-12 Scion tC (part # HD1112SCNTC-TS; MSRP $760) for example. It features dual side heat release vents that allow cooler airflow into the engine bay area. Additionally, this hood offers a smooth, yet aggressive design that will instantly give your tC a boost in style without adding any extra weight. Function and style made simple.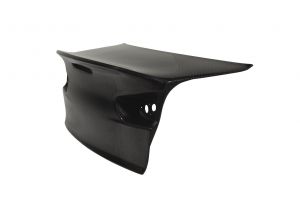 Seibon Carbon
2008-10 Mitsubishi Lancer Evo X CSL-Style Trunk
seiboncarbon.com

The CSL-style trunk from Seibon Carbon feeds the Evo X's craving for downforce, aggressive design and performance. It's lightweight and durable so you can focus on tearing up the track like there's no tomorrow. You'll also be very pleased to know Seibon Carbon has designed the CSL trunk (part # TL0809MITEVOX-C; MSRP $840) to match your Evo's attractive exterior. This trunk is performance and design at its best.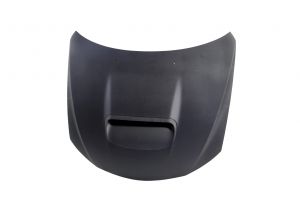 Seibon Carbon
2008-11 Subaru Impreza/WRX/STI OEM-Style Dry Carbon Hood
seiboncarbon.com

To use the word "competitive" to describe Seibon Carbon's OEM-style dry carbon hood for the 2008-11 Subaru Impreza/WRX/STI (part # HD0809SBIMP-OE-DRY; MSRP $2,400) is a complete understatement. This hood is more like a powerhouse that combines extreme weight loss, extra strength and high-quality design that, when combined, bring you the most powerful hood available for the fearless Subaru. Made for anything and everything; just like your Subaru.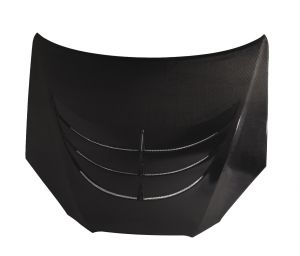 Seibon Carbon
2008-10 Hyundai Genesis SC-Style Hood
seiboncarbon.com

The sky is the limit with Seibon Carbon's SC-style carbon hood for the 2008-10 Hyundai Genesis (part # HD0809HYGEN2D-SC; MSRP $860). From the track to show, the SC hood delivers on performance and design. Here's how: the SC hood is equipped with multiple heat release vents to help get cooler airflow into the bay area. It's also light-weight and durable while offering a captivating design that looks good wherever the Genesis goes.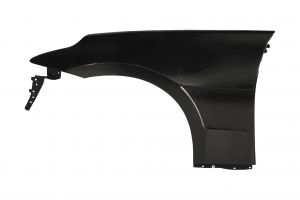 Seibon Carbon
2009-12 Nissan 370Z Carbon Fenders
seiboncarbon.com

Made 10 mm wider than the OEM fenders, Seibon Carbon's fenders for the 2009-12 Nissan 370Z (part # FF0910NS370; MSRP $980) have been created to give you the liberty of choosing your wheel fitment. What's more? These fenders also include vents for better performance. With a combination of function, form and design, these fenders are guaranteed to turn your 370Z into the most impressive build to hit the streets.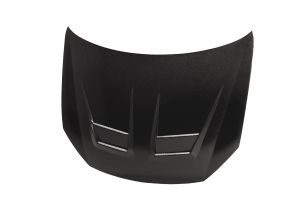 Seibon Carbon
2010-11 Volkswagen Golf GTI DV-Style Hood
seiboncarbon.com

When you started your build, the purpose was never to blend in. Seibon Carbon understands this, so it has created the DV-style hood for the 2010-11 VW Golf GTI (part # HD1011VWGTIB-DV; MSRP $820). This hood makes itself unique by getting rid of the emblem without getting rid of function. That's right, you also get performance! It includes dual side engine bay heat release vents and the design to make your VW the vehicle you've always envisioned.