Page 2 of 3
---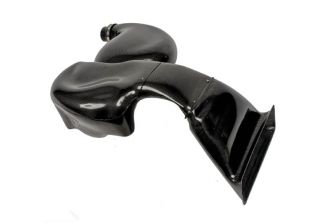 Password:JDM Dry Carbon Fiber Ram Air Induction Kit

The fellas at PasswordJDM rolled up their sleeves and went to work for days and months designing this thing, and now, it's just about perfect. It's everything you want for an intake system and all for under a grand! The entire system only weighs 1.8kgs/3.9lbs(stock air box weighs 4.4kg/9.7lbs) making this the lightest and strongest carbon fiber intake system on the market. Made entirely of Dry Carbon, the PWJDM intake system is a combination of individual components designed to work flawlessly together. Designed to ram/force feed colder atmospheric air into your engine at all speeds, the PWJDM Intake system has it all when it comes to what enthusiasts want from an intake system.
www.PasswordJDM.com or call (888) PWJDM 01
---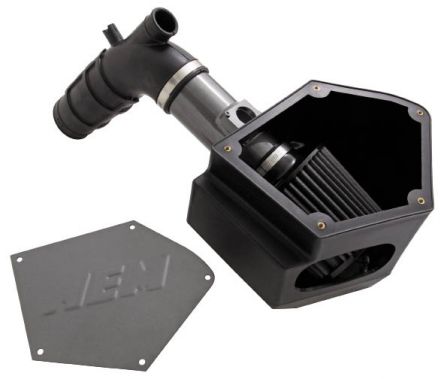 AEM  Mitsubishi EVO X Intake
AEM is proud to introduce its new Cold Air Induction System for the 2008 Mitsubishi Lancer Evolution X 2.0L MIVEC. The largest power gain is 16.67 horsepower at 6,300 RPM and 17 lbs/ft of torque at 4,100 RPM as measured on the company's All-Wheel-Drive Mustang Dynamometer. This precision tuned induction system includes AEM's revolutionary DRYFLOW synthetic performance air filter and a lifetime warranty.

www.aemintakes.com or call (800) 992-3000
---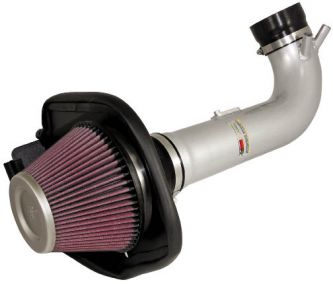 K&N High-Flow Intake System
The K&N High-Flow Intake System for the 2008 Subaru WRX 2.5L increases horsepower by 14.28 hp at 5,228 rpm over the stock intake configuration. To achieve such a performance increase, K&N replaces the original intake assembly; including the air box, air filter and intake tube with an all-new intake design. The new system draws air through a K&N High-Flow Air Filter that increases airflow and never needs to be replaced. Protecting the cone-shaped air filter, and isolating it from engine heat, is a powder coated heat shield that replaces the stock air box. As it passes the filter, air travels through a K&N mandrel bent aluminum tube that is formed and shaped, in the design phase, to drive a more laminar flow of air to the car's engine.
---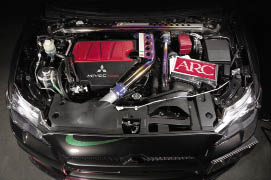 ARC Super Induction Box
The ARC Super Induction Box focuses on low, mid, and high engine response. When stepping on the gas, in between the cleaner and the intake manifold is unused air. ARC invented this Induction box to utilize the unused air and give it better airflow and better response. This unit is also a direct bolt on. The replacement filters and most popular Japanese vehicle applications are now available.
Read on for More Products