Page 3 of 3
---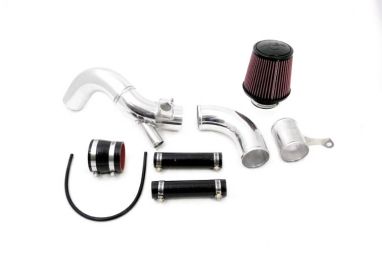 AMS EVO X Performance Cold Air Intake
The AMS EVO X Performance Cold Air Intake offers the best performance gains available. By relocating the air filter to behind the driver side front bumper, cool air from outside the engine compartment is drawn into the turbo. The exclusive design improves air flow, increasing horsepower and performance. AMS installed this EVO X Performance Intake with an AMS Manual Boost Controller set at the factory 21 psi on their shop car and produced a tremendous 50whp over stock!
---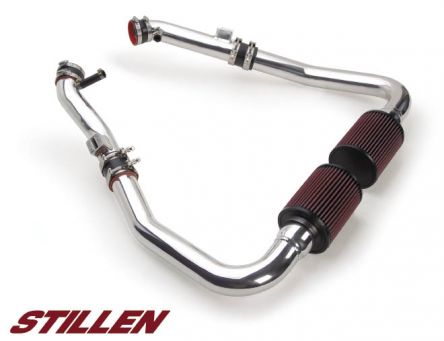 Stillen Ultra Long Tube Intake
The highly anticipated development of the STILLEN Ultra Long Tube Intake for the 2009 370Z is now a reality. Z owners can now benefit from the extensive R&D done with the 3.7L motor by the experts at Stillen, and see the performance benefits proven for the G37/G35 community. Over 50 variations of this intake were used in the development on the 3.7L motor to get the largest gains possible. Gains on the 370Z are 17.5 hp at the wheels! The Ultra Long Tube Intake System has a mild sound when cruising around, and an aggressive, undeniably powerful note when put under throttle.

www.stillen.com or call (866) 886-9784
---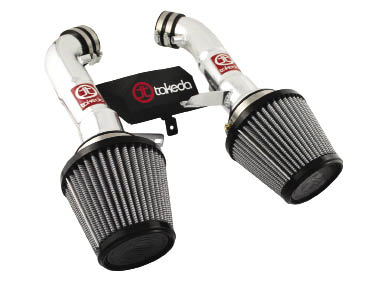 Takeda Retain Intake - 370Z V6-3.7L (Dual Intake)
Takeda's Retain intakes create simple, bolt-on horsepower that requires simple, quick installation and no bumper removal. Some of the short ram intakes include a wrinkle black heat shield or heat deflector when filter isolation is necessary. Retain intakes are available in a polished finish with maintenance free clear coat and provide complete bolt-on horsepower for the new Nissan 370Z V6-3.7L.