Page 5 of 8
---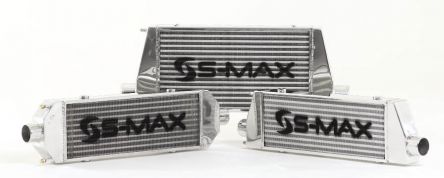 S-Max Intercoolers
S-Max Intercoolers' patented integrated aluminum coil design captures the chilling power of expanding CO2 or Nitrous Oxide gases right inside the core for superior cooling. Unlike spray bars, which dissipate cooling power on the surface of the intercooler, all Speed Max Performance systems cool from the inside out, chilling the entire unit. The chilling gases are purged via a hard line, away from the engine bay, leaving no risk of intake contamination. S-Max's tube and fin design also offers superior air flow and virtually no pressure drop compared to bar and plate models, which means more overall boost. You can cool charge air at a standstill, with no ambient air flow, perfect for drag racers.
---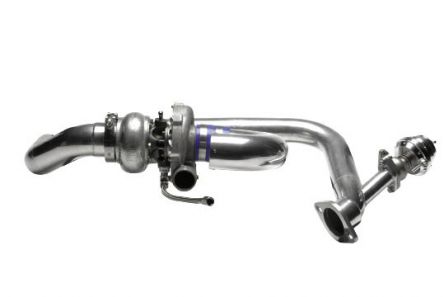 STs turbo Nissan 350Z Remote Mount Turbo Kit
STS Turbo has released a new Nissan 350Z Remote Mount Turbo System. Dyno tests show the STS single turbo system able to safely boost the 350Z VQ35 V6 actual rear wheel horsepower numbers by 60%! With power gain like this, easy bolt-on installation, and a full 1-year factory warranty, who could resist experiencing STS turbocharged innovation? Video footage of the STS 350Z is available on the company website where you can see and hear the incredible STS Remote Mount Turbo system in action or turn to PAS Magazine as they continue tune their Project 350Z with the same impressive kit!
---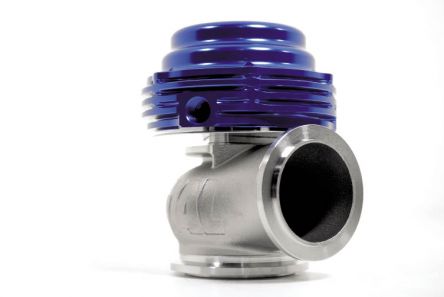 TiAL MV-S Wastegate
TiAL has upgraded their F38 wastegate to the new MV-S. Small was on TiAL's mind when they developed this new ultra compact wastegate. It stands only 3.7 inches in height vs. the current F38 at 4.85 inches. Other features include 3 bottom pressure ports for easy install – no rotation needed to clear other engine components, and two top mount pressure ports, one of which can be rotated 6 different ways. The two top ports make it easy to use with boost controllers such as the NLR AMS 500 and 1000. No more bolts or gaskets and all configurations are leaded fuel safe. TiAL also altered the way the diaphragm sits so it is virtually impossible to pinch. Spring pressures from .3 bar (4.35psi) to 1.7 bar (24.65psi) are available.
---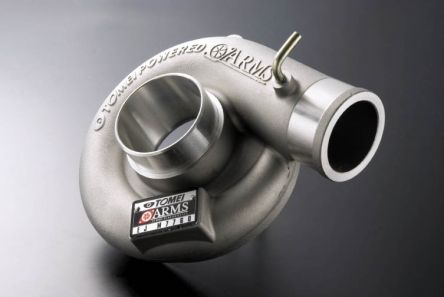 Tomei ARMS M7760 Turbocharger
The ARMS M7760 is the largest bolt-on turbo possible that the engineers can fit into the limited space of the EJ engine. Despite the size, the internals of the turbocharger speaks other wise; extracting the most and finest efficiency from its design. The end result is a turbo that maintains the best characteristics of the EJ engine with the added benefit of an extended power band to the high RPM region. The ARMS turbo upgrade is a crucial step in tuning the EJ as it grants a large increase to the overall performance level of the WRX.
Read on for More Products