Page 6 of 8
---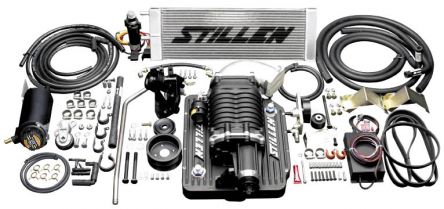 STILLEN 350Z/G35 Supercharger
The foundation of the Stillen kit is a twin-screw supercharger used by OEM's around the world. The internal high efficiency air to water intercooler design allows for more power and torque via a greatly reduced inlet charge temperature. This design also eliminates complex and cluttered intercooler piping Our kits use an internal bypass valve, which minimizes parasitic loss. This results in a 30% to 66% increase in useable power boosting output to 410hp with the stage 3 kit. The 350Z will require additional hood clearance. We offer paintable fiberglass and carbon fiber replacement hoods for these vehicles.
---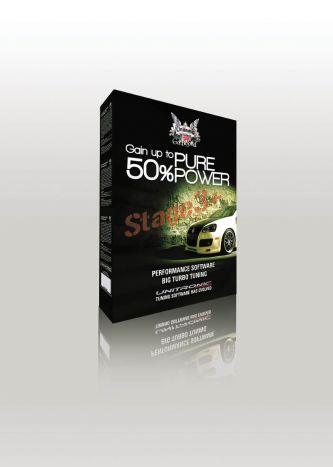 Unitronic Stage 3 Big Turbo Software
Unitronic Stage 3 Big Turbo software allows you to extract huge power from your turbo car by using larger turbo's and injectors. Build your own kit or get a bolt-on one, follow Unitronic's guidance and be ready to rock hard. Retain your stock drivability, and enjoy the power of a Ferrari. Extract your car's full potential and takes advantage of your modifications. The ultimate in reliability and performance engineering, Unitronic is the only software you will ever need!
---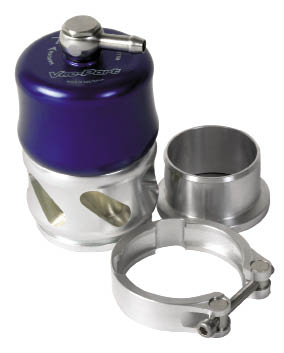 Turbosmart USA Vee Port
Re-designed from the ground up, the new Turbosmart Vee-Port offers high flow capabilities in a lighter, more compact package. Engineered to suit most turbocharged applications, the Vee-Port is ideal for custom installs in tight spots and for those seeking a weight advantage. Unique high flow ports and new piston design provides quicker response and better sealing capabilities. This product is available in standard (blue) or sleeper (black). Like all Turbosmart BOVs, the Vee Port is manufactured in Sydney, Australia under strict quality control.
Read on for More Products