Page 2 of 2
---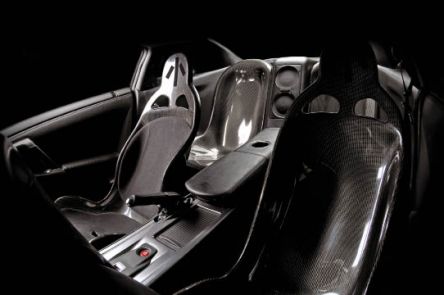 Tecnocraft Dry Carbon T1 Racing Seat
A culmination of international racing seat design efforts have finally produced a seat worthy of the Tecnocraft marque. The Tecnocraft 'T1' Racing seat is the ultimate example of purpose-driven weight reduction – an industry standard 100% dry carbon seat made to adapt to multiple automotive makes and models. While also retaining an aesthetically organic, muscular appearance, these rigid seats maintain excellent seatback comfort due to their spine-formed, ergonomic nature. An added pair of T1 seats to replace OEM seats a stock vehicle virtually guarantees 100+ lb. weight reduction.
---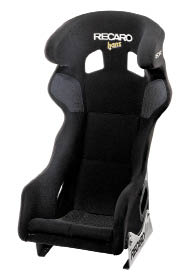 ecaro Pro Racer Hans
The Recaro Pro Racer HANS is the ultimate professional racing shell for the HANS restraint system. The seat is made out of glass fiber reinforced plastic GPR and is also available in Carbon-Kevlar fiber material (Pro Racer HANS SPA). The seat builds the optimum interplay between HANS system, harness, helmet and racing shell, in order for the HANS system to achieve its full potential. Features include special belt slots, shock absorbing foam for increased safety, full ergonomic support in the lumbar zone, and well defined seat contours. All Recaro race shells are only FIA approved when used in conjunction with Recaro side mounts and the side mounts are hard mounted to the floor of the vehicle.
---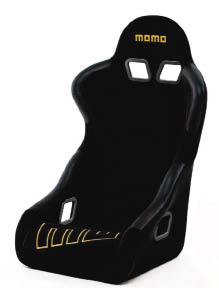 MOMO T-Club
MOMO T-Club racing seats are built with a tubular steel frame unit covered in fabric with lateral protection zones in leather and adjustable leg support cushions. Like the MOMO Start seat, the T-Club is available in various colors. The MOMO T-Club features adjustable leg support cushion, 5 seat belt openings, 4 lower fixing points (type Y) and weighs just 18.7 lbs (8.5 kg).
www.momousa.com