Page 4 of 5
---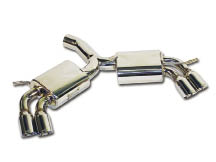 APR GTI (MkV) 3-inch Exhaust System
The APR Quad Tipped exhaust for the MkV GTI is a unique system originally developed for the SEMA GTI project. Due to the overwhelming demand for it, APR has put this system into full production. This special exhaust is designed to work with an Oettinger rear bumper for the MkV GTI. APR's MkV GTI Exhaust is a stainless steel, 3-inch mandrel bent, turbo-back exhaust. Unlike most other aftermarket exhausts, the APR exhaust is a full exhaust from the turbocharger back. All APR exhausts come with a full lifetime warranty, and all are fully polished with the APR logo acid etched on each tip. Each system has an elegant badge identifying the system and the manufacture date.
---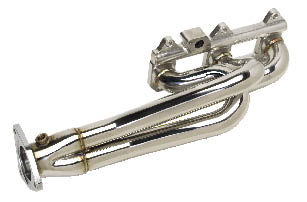 Racing Beat

RX-8 Header
The Racing Beat Header utilizes 1.75-inch OD, 14 gauge, mandrel-bent, 304 stainless steel primary tubing and features an exclusive cast stainless steel Racing Beat engine-to-header flange. Inside the collector, exhaust gases are routed over a unique transition flow cone, allowing exhaust gases to exit the header through a 3-inch OD flange. All required mounting hardware, an outlet gasket, and instructions are included.
---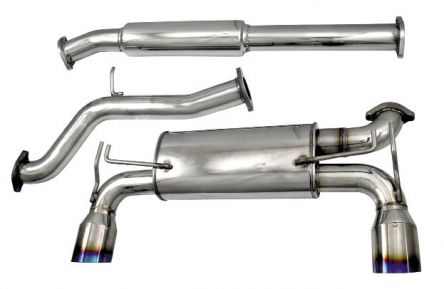 Injen

SES1899TT
At the heals of it's release, it would seem the next incarnation of the Lancer Evolution will have plenty of goodies to play with. One of witch comes directly from Injen Technology, a main stay in the Evo world. This 76mm cat-back for the Evo X features full TIG welded stainless steel construction topping off with two 4.5-inch titanium tips.
---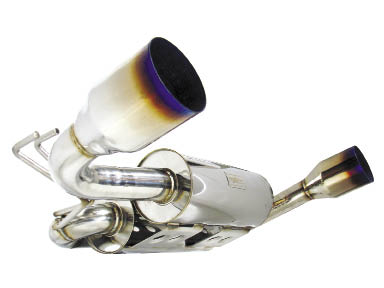 Mackin MXP Exhaust
The Mackin MXP product line features mandrel bent piping and 100% Stainless steel SUS304 (piping, flanges, hangers), with a full 3-year warranty. Bolt-on exhaust systems are now available for Mitsubishi Evo X, Hyundai Genesis Coupe (2.0T), Subaru STi, E46 BMW M3, and G37 coupe.
Read on for More Products