Page 2 of 3
---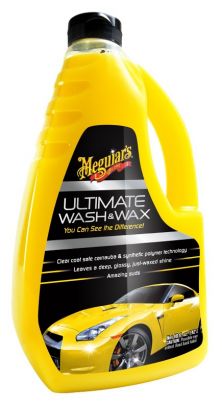 Meguiars's Ultimate Wash & Wax

While traditional "wash and wax" products can be weak on suds, shine and protection, Meguiar's all-new 2010 Ultimate Wash & Wax proves different. In fact, this unique formula, made from an exclusive blend of carnauba and synthetic polymers, delivers both protection and a glossy "just-waxed" shine, while you wash. Plus, the ultimate sudsing action safely lifts dirt and grime, enhancing the appearance of any automotive exterior, and all in just one easy step. Meguiar's Ultimate Wash & Wax is the perfect way to clean and shine your car's finish in-between regular waxing, thereby boosting protection and glossiness.  Meguiar's Ultimate Wash & Wax is compatible with all Meguiar's washes and waxes.
---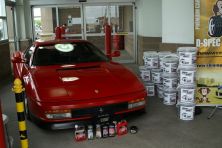 Shining Monkey Car Care Products

Shining Monkey introduces a full line of high quality of car care products, aimed specifically at the demanding consumer. Shining Monkey strives for customer satisfaction and puts innovation and market research into all their products. The superior quality of Shining Monkey products is apparent on the show circuits such has Hot Import Nights and Cavallino Classic in Palm Beach, Florida. Shining Monkey has a full line up of detailing products from high quality carnauba wax to interior detailing products to keep your ride looking great.
www.shiningmonkey.com
---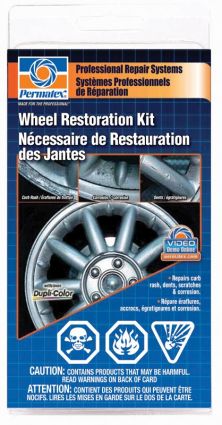 Permatex Wheel Restoration Kit

The do-it-yourself repair solution for restoring your damaged metal wheel surfaces to a "like new" silver appearance. Permanently repairs various unappealing wheel damage including curbside rash, corrosion, rust, pitting, scuffs, dents and scratches - no need to purchase a new wheel or locate a refurbishment shop. The Wheel Restoration Kit contains the key components needed to make a professional repair including the popular Dupli-Color high performance silver wheel paint to restore wheels to their original silver metallic finish. This silver wheel paint is track tested with improved resistance to chemicals, brake dust, heat and chipping leaving a wheel finish that is reflective and durable. 
---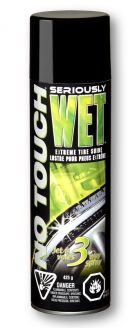 Permatex No Touch Seriously Wet

If you're serious about your ride... you're serious about your tires too. So why not spoil your tires with an extremely intense glossy wet shine? No Touch Seriously Wet has an impressive extreme shine that's so potent, so serious, it will leave other tire shines in awe. Seriously Wet will dress up any tire, any time - just spray and walk away. So dress to impress and drench your tires with No Touch Seriously Wet. You'll be sure to soak up all the attention.
Read on for More Products