Page 2 of 3
---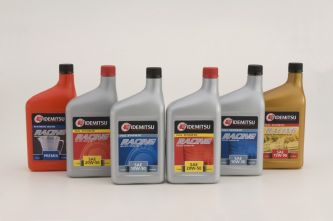 Idemitsu Racing Lubricants
Idemitsu has specifically designed their racing lubricants for the unique demands of Japanese Engines. Idemitsu oils are unique as they offer a line of oils for both piston and rotary engines. All of their formulas have enhanced film strength for excellent durability and wear protection. Special additives are reducing carbon deposits, minimizing compression loss and maximizing power output. Idimitsu also adds special molybdenum agents to reduce friction, boosting horsepower and torque. Idemitsu oil formulation exceeds API SM standards and is the OEM choice of many Japanese auto manufactures. Idemitsu has a full line of lubricants for many different applications.
---

Lucas Oil Synthetic Oil Stabilizer
Lucas Oil's Pure Synthetic Oil Stabilizer is perfect for use in new equipment that requires synthetic oil, or any that needs enhanced performance. Used to protect both new and used heavy-duty and high-performance transmissions, gear boxes, and engines, it controls heat and wear in motorcycles, air-cooled engines, and all drive-train components. It reduces friction for more power and MPG, eliminating dry starts in new engines. It also provides extra protection for import and domestic engines requiring newer, lighter engine oils with a slick and lasting film strengths that stands up to high temperatures and pressure.
USA - www.lucasoil.com
CAN - www.lucasoil.ca
---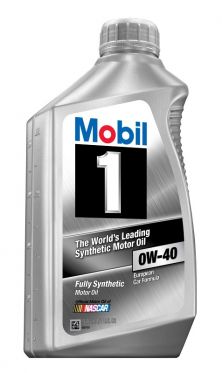 Mobil1 0W-40
Mobil1 0W-40's wide viscosity range provides unsurpassed levels of protection and an overall smooth driving experience. Mobil1 0W-40 keeps engines starting even in Arctic-extreme cold, and it cleans deposits, sludge and varnish often formed in high temperature operating conditions. Exceeding industry standards and the major leading builder requirements is the cornerstone of the performance reserve that lets Mobil1 0W-40 keep performing well after conventional oils cannot.
---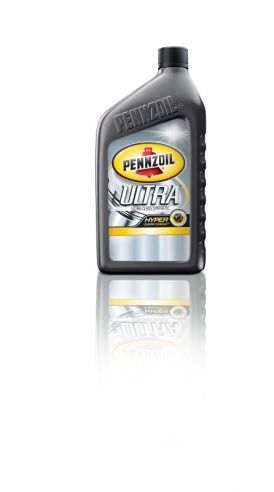 Pennzoil Ultra
Pennzoil is ushering in the next generation of engine protection with the release of its most technologically advanced motor oil, Pennzoil Ultra.  The new, ultra-class synthetic product is the output of a global team of scientists pursuing the goal of maintaining an engine in factory-clean condition. The advanced proprietary synthetic formula of Pennzoil Ultra motor oil with Hyper Cleansing Technology is also designed and engineered to exceed the toughest industry standards.  Pennzoil Ultra helps prevent sludge and other deposits, but also cleans up existing sludge. Pennzoil Ultra became a reality through the incredibly high standard set by the Pennzoil brand and delivered by Shell Lubricants technology teams around the world – going beyond just lubricating and protecting an engine.
USA -www.pennzoil.com
CAN - www.pennzoil.ca
Read on for More Products