Page 2 of 3
---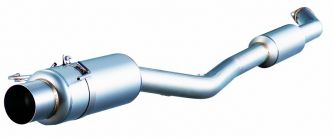 Fujitsubo
Super Ti

Super Ti is Fujitsubo's premier exhaust system. It features full titanium construction, large diameter mandrel piping, and high flow muffler. Each Super Ti kit is designed and developed for optimum horsepower and torque while reducing weight. The goal in development is to increase power throughout the RPM range with an emphasis on high RPM power. All components are made of titanium from tip, muffler, resonators, piping, brackets, and hangers. Most applications have a decibel output of 93-94dB, and an inner silencer is available separately. Available for many performance model Japanese Import vehicles.
---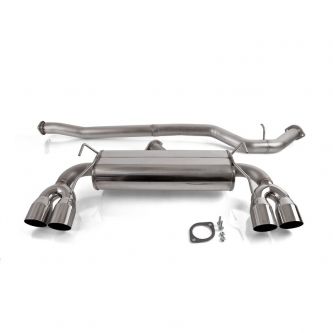 COBB Tuning
Cat-back Exhaust Systems

No performance vehicle is complete without a quality, purposeful-sounding exhaust system. With these basic requirements in mind, we have created the industry standard for quality exhaust systems. COBB Tuning Stainless Steel exhaust systems feature 3-inch T-304 TIG-welded construction for optimal performance, fitment and quality.  COBB Tuning exhaust systems feature straight-through mufflers for optimal exhaust-flow characteristics while offering a deep and street-friendly exhaust note. COBB Tuning stainless exhaust systems are perfect for the enthusiast looking for the ultimate in quality, fitment and exhaust tone. All exhaust systems feature OEM fitment and are the perfect companion to our high-flow downpipes. Available for: Subaru WRX/ STI; Mitsubishi EVO X; Mazdaspeed 3; Nissan GT-R.
---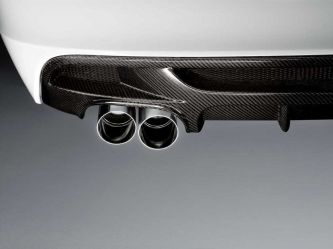 BMW Performance
1-series & 3-series Exhaust Systems

The BMW Performance exhaust system doesn't just give your BMW an unmistakable sound, it also improves airflow through the exhaust system, thereby improving engine performance. The outward sign of these hidden benefits is the minimalist twin tail in chrome-plated stainless steel. Available for BMW 128i, 135i, 325i, 330i and 335i.
www.bmw.ca/performance
---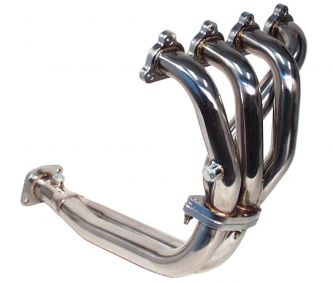 Ractive
Stainless Steel Exhaust Headers
The famous Ractive H101SS header is designed to fit all Honda Civics from '88-00 with 1.5L and 1.6L SOHC V-TEC and Non-V-TEC engines. The header also fits both OBD1 and OBD2 systems. Its construction is 100% stainless steel (hence the SS designation) including its flanges. All of the ports are machine polished for improved flow and added power.
www.toucanindustries.com
---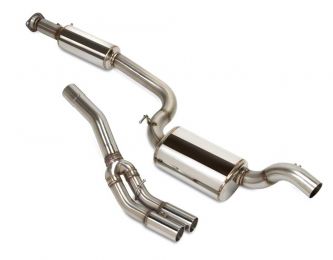 Racing Beat
MazdaSpeed3 Exhaust

Racing Beat offers this complete 304-stainless steel cat-back system for the 2007-2009 MazdaSpeed 3. As a direct replacement for the factory system, the Racing Beat 3-inch OD turbo exhaust utilizes the stock mounting hangers and brackets for a simple and secure fitment. Manufactured by Racing Beat using stainless steel components to ensure excellent durability, this performance exhaust system is ideal for street or race use and features either twin or single outlet tip configuration.
www.racingbeat.com

Read on for More Products