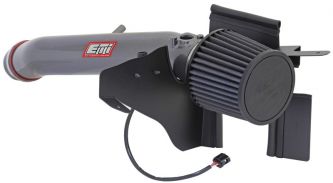 AEM
Electronically Tuned Intake (ETI) System
AEM's new Electronically Tuned Intake (ETI) System for the 2006-2008 Lexus IS350 3.5L is designed and tuned to provide large horsepower gains. This cold air intake is designed with a revolutionary ETI module which electronically adjusts the MAF sensor to properly read air density. The result is an intake system that works with factory electronics and completely replaces the restrictive factory system. Tests show these intakes increase power by 11 horsepower at 4,400 rpm. The intake includes AEM's oil-free DRYFLOW air filter, gunmetal gray intake tube and is backed with a limited lifetime warranty.
www.aemintakes.com
---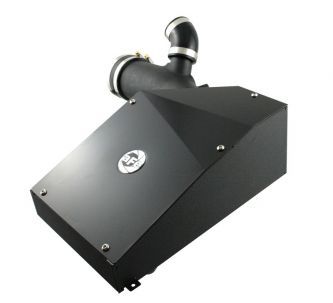 aFe
Stage 2 Sealed Cold Air Intake
Advanced FLOW Engineering (aFe Power) Stage 2 sealed cold air intake systems feature a durable, one-piece 18-gauge powder coated heat shield that blocks out engine heat and installs using factory-mounting locations and is finished off with a black powder coated top for an aggressive yet stealthy style. This system for the 2008 VW R32 MKV with the V6-3.2L also includes a performance engineered intake tube to maximize air velocity and improve horsepower, torque, and throttle response.
www.aFepower.com
---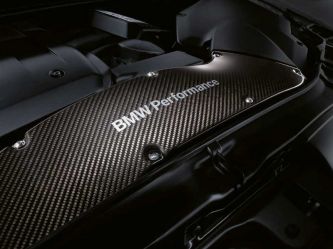 BMW Performance
1-Series & 3-series Air Intake System
The system that allows the engine of your BMW to breathe might just take your own breath away, particularly if it is the BMW Performance air intake system. Special air pipes and filters ensure that the engine is always provided with the optimum amount of air. As a result, the cylinders are evenly filled, and so are able to produce more power and more torque. The system also gives the engine an intake note that wouldn't sound out of place on the racetrack. Available for BMW 128i. 323i, 325i and 330i.
www.bmw.ca/performance
---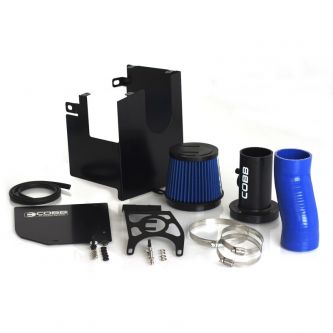 COBB Tuning
SF Intake and SF Intake Airbox system
COBB Tuning SF Intakes and SF Intake Airbox systems represent the pinnacle in quality air intakes for turbocharged cars. Consistent MAF sensor calibration, fitment and increased airflow are the hallmarks of the COBB Tuning SF Intake. Each intake is injection molded with laminar air-flow straighteners for MAF sensor consistency and calibration. A high-flow dry-element cone-filter allows increased airflow to the turbocharger for increased performance and power. Coupled with our SF Intake Airbox, this system allows for cooler intake temps for more consistent tuning and more power and performance.  Available for: Subaru WRX/STI, Legacy GT; Mazdaspeed 3  & 6; Mitsubishi EVO X; Nissan GT-R.
www.cobbtuning.com
---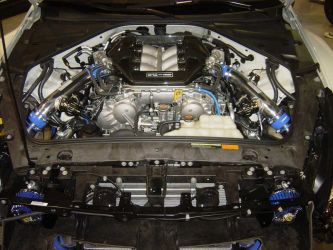 GReddy
Type-2 Long Type Suction Kit
The GReddy Type-2 Long type Aluminum Suction Kit is design engineered for the Nissan GTR (R35). It uses twin high flow Airinx air intake filters located in front of the engine bay to draw in fresh cool air from the intake grill area. The larger 60-70mm mandrel-bent Aluminum piping and 3 ply silicon hose direct the air intake in a smooth free flow pattern. This product is compatible with the GReddy hard piping kit and blow-off valves. For more visit www.greddy.com

Read on for More Products
---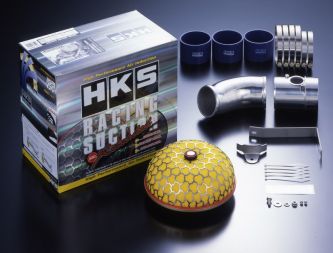 HKS
Racing Suction Reloaded Kit
HKS Racing Suction Reloaded Kits have been developed as the leading intake system for high performance applications. Each kit features an HKS Reloaded filter and aluminum suction pipes that have been tested for optimal air flow.
www.hksusa.com
---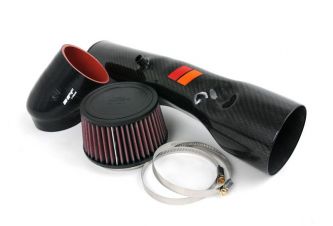 HorsepowerFreaks
BMW M3 Carbon Fiber Intake
The HorsepowerFreaks 4-inch carbon fiber intake system allows more air into the engine with less restriction. The carbon fiber intake pipe is constructed from 2x2 Twill Carbon Fiber and the air filter inlet is increased from 3 inches to a 4.5-inch diameter. This intake pipe, filter and specially designed 5-ply silicon coupler result in great horsepower gains and increased touque. The intake pipe is designed to be as efficient as possible with the constrained engine compartment. It has been molded to route perfectly through the small opening on the passenger side of the engine bay while maintaining it's 4-inch diameter all the way through to maximize air flow.
www.horsepowerfreaks.com
---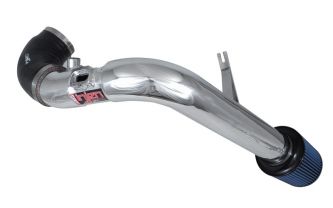 INJEN
Chevy Camaro 3.6L V6
Superior and unparalleled technology is what goes into the all new PF7010.  Equipped with Injen's very own MR step- down process and Air Fusion, the Camaro 3.6L will deliver powerful gains of up to 16 hp and 16lb-ft of torque.  In addition, Injen now uses a surface loading, nano-fiber webbing in all its filters, the same one used in the US Army Abrams M1 tank.  The Ea nano-fiber dry filter removes 5 times more dust then the traditional (paper) filter media and 50 times more dust then the oiled cotton gauze filter.  Trust the company with the only multi-patented tuning process.
www.injen.com
---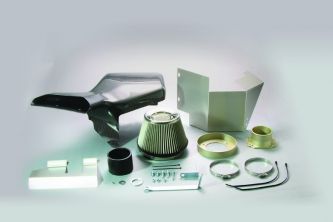 BLITZ
Carbon Suction Kit
BLITZ Carbon Suction Air Intake Kit is composed of high strength and lightweight Carbon Fiber air duct with the BLITZ SUS Power intake filter for your high performance engine. The Carbon Fiber intake air duct maintains the OEM fitment by using state of the art molding technology. The air duct helps reduce air temperature and increase ram pressure by funneling fresh air into the air filter core. The BLITZ SUS Power filter is made of SUS 304 mesh which is also used in Formula 1. A conical design with extra filtering area at the top maximizes the filtering surface area. It creates a dramatic decrease in air flow resistance to increase engine response. The BLITZ SUS Power filter is washable for prolonged service life. Application available for Lancer EVO 03-06, Lancer EVO 08-Up, Nissan 350Z 03-06, Impreza WRX/STI 02-07, and Impreza WRX/STI 08-Up.
---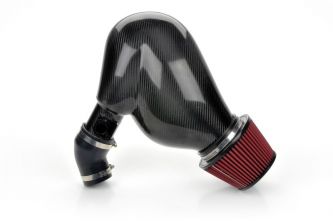 Password:JDM
Dry Carbon Fiber PowerChamber
The Password:JDM PowerChamber design makes more useable horsepower for normal and performance driving conditions. The Password:JDM Dry Carbon PowerChamber delivers real life useable HP all throughout the power band. Engineers spent hours upon hours designing this PowerChamber to deliver true performance. This product is available in Dry Carbon Fiber or Dry Carbon Kevlar.
www.passwordjdm.com
Read on for More Products
---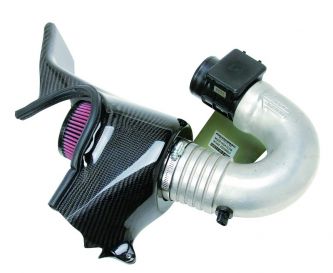 Racing Beat
Intake / Cold Air Duct

The Racing Beat High Flow Intake and Cold Air Duct for the 1999-2005 Mazda MX-5 should be a serious consideration for any Miata owner. This power-proven combo has been shown to yield 6+ HP gains for Miata applications. Available separately, these intake components can be installed by any weekend mechanic and provide noticeable performance improvements to throttle response and power. Both units are CARB exempt and 50-state emissions compliant.
www.racingbeat.com
---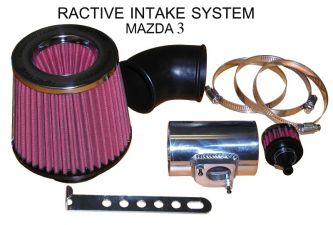 Ractive
Superflow Intake Kit
This Ractive intake system will fit the 2005-2010 Mazda 3 and comes complete with polished aluminum tubing, stainless steel clamps, breather filter and welded mass flow sensor bracket to ensure the engine gets a steady supply of cold air. The heart of the kit is the famous Ractive dual cone Superflow filter itself, which has been proven to breathe freely while effectively filtering out micron sized particles to protect your engine. Ractive extreme performance air intake kits are available for most popular vehicles. For more visit an authorized Ractive dealer or call (416) 299-7384.
---
TRD
Cold Air Intake
The dyno-tested TRD cold air intake system creates more horsepower and torque by bringing cooler, denser air to your engine from behind and below the headlight area. It features a patented high-flow, low-restriction air filter and Mandrel bent aluminum tubing that allows for smoother airflow to the engine. It also incorporates a patented air bypass valve that virtually eliminates any chance of hydro-lock due to water.
www.trdusa.com
---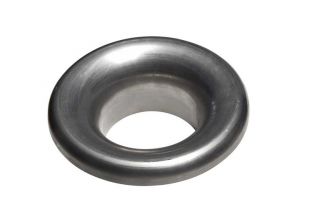 S-Max
Velocity Stack (Turbo Horn)
Those looking to make big power in competition-level forced induction cars can benefit from the slightest modifications to give them that edge. When you have removed your filters, MAFS, piping and anything else that is connected to that monster single turbo, a Turbo Horn is a great addition. Sliding the horn over the compressor inlet, this stamped aluminum piece flares from 4-inches to 8-inches around the tip. The theory behind this piece is that, the velocity stack inspired design funnels in air from a larger area and creates a venture effect by speeding up as it rounds the radius into the inlet. The end result? More volume of air at a faster velocity, two essentials for gaining the most possible power.
www.speedmaxperformance.com
---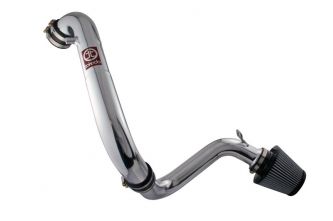 Takeda
Attack Cold Air Intake
The Takeda Attack Cold Air Intake for the 2006-2010 Honda Civic is a true cold air intake bringing in fresh air through the front of the vehicle, which increases air volume and improves air velocity for increased horsepower, torque and improved throttle response. Takeda utilizes specially designed 2-piece polished aluminum intake tubes to guide the air into the motor and provide an aggressive style. Takeda air intakes use the brand new Pro Dry S filter from aFe, which uses a progressive synthetic media, requiring no oil to recharge for maximum convenience and filtration.
www.takedausa.com
---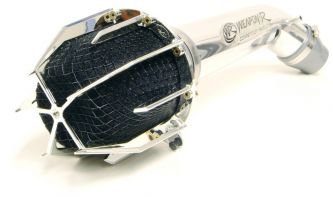 Weapon-R
Dragon Intake
The award-winning Weapon-R Dragon Intake System is CNC Mandrel Bent out of 6061 aluminum and then hand-tig welded to ensure a positive seal and proper fitment. Each intake systems is carefully tuned by matching the engines displacement, air intake capacity and airspeed to the intake systems tube size and length that will maximize every engines performance output. Our famous "Dragon Filter" provides maximum airflow, with the protection of high quality dense poly urethane foam and features a computer CAD designed and flow bench tested velocity stack.
www.weapon-r.com