Written by Whiteline | 23 June 2010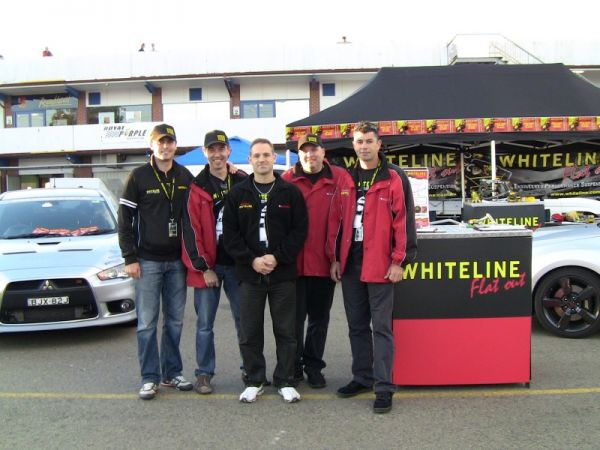 A huge 2 days of intense time attack action took place at Sydney's Eastern Creek raceway over May 21st & 22nd. A massive list of entries, including those from USA & Japan provided spectators with some of the best non V8 supercar motorsport entertainment this year.
Those who came along were treated to drift demonstrations and a 'red bull' style aerial acrobatics show, not to mention the vast array of heavily modified and super quick time attack cars. The Whiteline team was only on hand to show off the latest products, answer technical queries and help a number of vehicles competing with Whiteline products.
For more pics of Whiteline at the event click here