Written by Work Wheels USA | 16 September 2010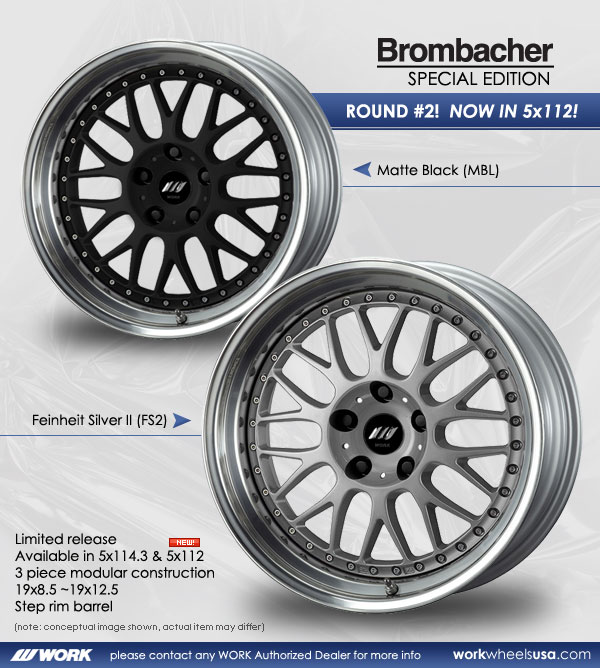 WORK Wheels USA has made WORK mesh enthusiasts' dreams come true, now offering the WORK Brombacher wheel in a 5x114.3 & 5x112 bolt pattern!  This 3 piece modular wheel comes in 19" sizing with Step Rim barrel.  Widths range from 19x8.0 through 19x12.5, with varying offsets for almost any vehicle.  Standard colors are Feinheit Silver II (FS2) Finish and Matte Black (MBL) Finish (special colors also available).  This special edition run is available exclusively through WORK Wheels USA.  This limited release goes until quantities are sold out, so take advantage while it lasts! 

Please visit www.workwheelsusa.com for more information.