Written by Hypertech | 27 September 2010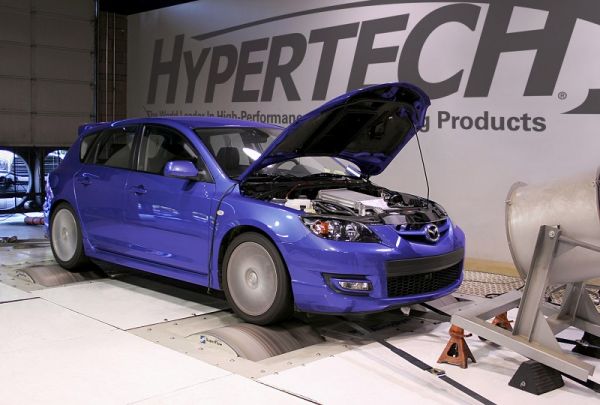 Bartlett,TN – Keep it clean with Hypertech's Max Energy Sport Power Programmer. The California Air Resources Board has granted Hypertech Executive Order number D-260-13.  This C.A.R.B. E.O. pertains to all 2003-2010 Honda, Nissan, Mazda, Mitsubishi and Subaru vehicles submitted by Hypertech and designates the Max Energy Sport Power Programmer is legal for sale and use on the street in all 50 states.
"From its beginning, over twenty-five years ago, Hypertech has included meeting all federal emissions standards in its product development process. This guarantees that users of Hypertech Power Tuning products will meet certification requirements when registering, selling or needing to pass various emissions tests or Inspection and Maintenance (I&M) programs administered by state or local enforcement agencies. So, on an ongoing basis, Hypertech obtains and includes C.A.R.B. E.O.'s for its emissions-related products," said Hypertech owner, Mark Heffington.
The C.A.R.B. engineering evaluation, not only performs exhaust emissions testing, but also tests products to ensure they meet at least 95% of their advertised power gains before issuing an E.O. number. Therefore the consumer can feel confident the product will perform as advertised. Mark added, "We support clean air and our optimized Power Tuning is not compromised by the fact that we only offer clean, street-legal products. We have developed tuning techniques that allow us to create optimum engine power and efficiency, without being detrimental to ambient air quality. We post our full dyno graphs on our website so our customers know exactly what power gains to expect. To our knowledge, we are the only tuning company that monitors and tunes for emissions, and supplies dyno graphs on all of our tuning products."
Hypertech's Max Energy Sport with push-button technology not only optimizes horsepower and torque but also offers specific features for your make, model and year, so you can personalize your vehicle's performance to suit specific needs or uses such as: RPM "rev" Limiter, Top-Speed Limiter, V-TEC Controller (Honda/Acura Only), 0-60 MPH Electronic Throttle Restriction, Read & Clear Diagnostic Trouble Codes (DTCs), Return To Stock Or Change Option Settings and it's Internet Updateable. It's plug-push-and go installation takes less than 15 minutes and doesn't require any tools or a lap top and the Max Energy Sport has a 30-day, money-back, satisfaction guarantee.

Founded in 1985, Hypertech is the world leader in high-performance engine tuning. Information on the complete line of Hypertech Power Tuning products is available from Hypertech, 3215 Appling Road, Bartlett, TN 38133, phone 901-382-8888, at www.hypertech.com