28 July 2011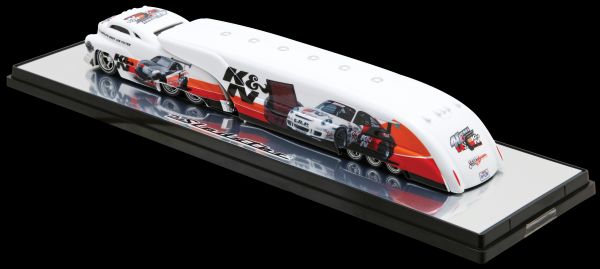 The SLEDSTER™ is a limited edition diecast metal custom-classic concept truck and trailer.
Production is limited to 96 pieces. It is approximately 1:50 scale.
• Original one-of-a-kind design
• Individually numbered holographic decal
• Oversize acrylic display case on mirrored base
• Over 9.75 inches in length
• 18 individual wheels
• Metal body & chassis, fully painted, & detailed
• Jeweled headlights
• Removable separate front & rear bumpers

Only 96 units are available.
To place an order, please call:
(714) 321-7664

The Custom Crew was established in May of 2007. Our goal was to produce a unique, high quality, low production piece that would be desired by collectors worldwide. By the over whelming response, we believe we have accomplished our goal. Our one of a kind, concept, "Sledster", combined with our custom graphics, high detail, and beautiful display case, sets us apart from the average collectible. Despite our success, we are dedicated to continue to produce
the coolest designs and concepts in the diecast collectible market.