Written by Mechman | 17 May 2012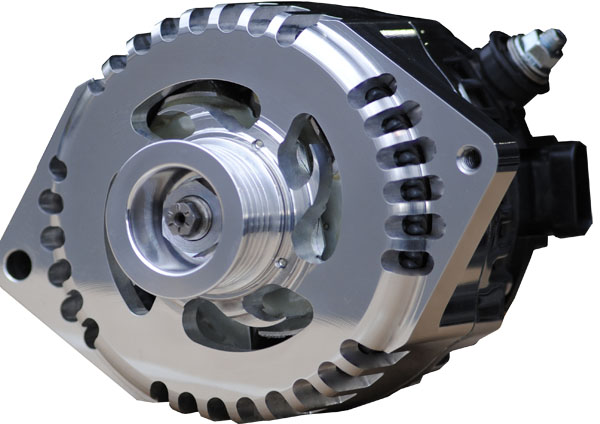 MechMan is proud to release its new line of Billet aluminum high output alternators featuring 6 phase technology.  These units utilize cutting edge technology to produce up to 320 amps in a relatively compact Billet aluminum housing.  Serious Car Audio Enthusiasts will appreciate the incredibly high output at idle, as well as an unprecedented 10 YEAR PERFORMANCE GUARANTEE WARRANTY, guarantying the customer that the unit will produce rated performance for a full decade!  (rules and stipulations apply)  These eye-catching new alternators are also optimized for high performance and racing applications with reduced rotational resistance, less electromagnetic noise to interfere with sensitive electronics, and an astounding 21,000 RPM safe operating speed! Whether your vehicle is designed for show, sound or speed, the new line of MechMan Billet-Tech alternators lets you have your cake and eat it too.
For more information about the Mechman line of products and specific applications info, please visit www.mechman.com or call 888-MECHMAN.