Written by Dave Pankew | 21 May 2010
Page 3 of 7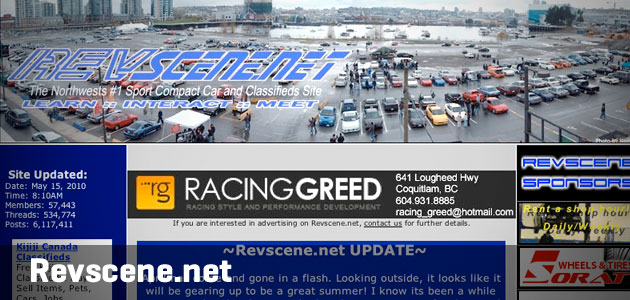 Established: 2000
Members: 54,871
Member Profile: These members are serious about their Import cars and rep the West Coast of Canada to the core. They are mostly part of the large Asian community there that have a love of cars that is ingrained in the culture itself.
Quick Facts: High-end car owners discuss the lifestyle of everything fast on four wheels.
The Goods: In the Pacific Northwest and Vancouver area there are some serious cars running the streets. Oddly enough, they never are seen by the general public since many other magazines rarely go there! Every time we find ourselves in the Pacific Northwest we find all kinds of crazy cars from drift to VIP rides and Revscene.com is a great place to find them all. The Classified section is composed of 15 individual sections with all kinds of cars and parts, but also offers off topic info on items like Real Estate and Fashion! With more of a lean towards car culture and lifestyle than hardcore tech and gear heads, this forum is all about everything on four wheels. The forum even has sections to discuss clubbing, music and technical discussions on computers, cell phones and various gadgets that many of us tuners are known to play with. With 54,747 members, there is no shortage of personalities to interact with. The sites motto is "learn interact, meet," and members maintain it's a great place to hang out, meet new friends and organize upcoming meets and events.
---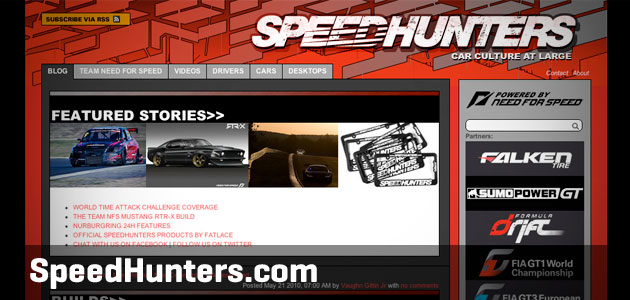 Established: 2006
Quick Facts: A great source for Sport Compact tuning news from around the world with stunning photography and video.
The Goods: Many media outlets can't afford to travel around the World these days but EA Games can. Yes that's right the gaming giant that created the successful Need for Speed franchise is also the parent company of SpeedHunters.com. Their resources mean that they can hire some of the best photographers and writers in the industry. Speedhunters.com is like a live version of all of the insane cars and cities you might see in a Need for Speed game. With race events, meets and shows from here and overseas you will get your fix of the events happening at home and be amazed at what is going on around the world.
---
-2FAST2PHOTOGRAPH-
Established: 2003
Members: 18,377
Member Profile: GTRC'ers are serious about their right hand drive Skylines. They have had to jump though flaming hoops to keep these cars insured, legal and safe on Canadian roads and maintain a high standard of integrity.
Quick Facts: For all things Skyline R32, R33, R34 and a bit of R35. A wealth of technical information with great tips on importation, legalese and insurance for these cars
The Goods: In 2004, the Nissan Skyline R32 GT-R was eligible for import into Canada under the 15 year rule. These classics are in amazing shape with no rust, very low mileage and perfect maintenance due to tight Japanese safety and emissions laws. GTRC started out as a tiny group and had meets back in the day with under 10 cars! Today, there are thousands of Skylines, Silvias, Fairladys, Cefiros, Stageas and more exciting JDM vehicles in Canada and GTRC is their discussion hub. As the unofficial home to many JDM imports and RB-swapped vehicles, the member database includes the majority of owners here and attracts members from other countries with its well-moderated no nonsense forum. There are also many great vendors on there of new and used JDM, which are very hard to find in some cases.
---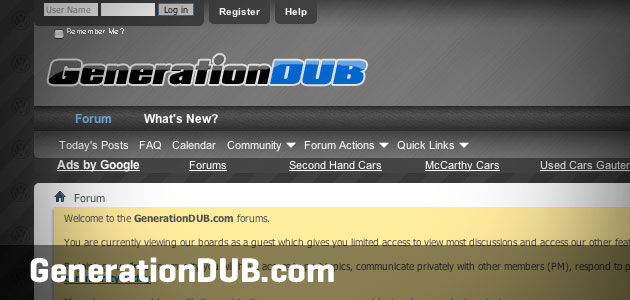 Established: 2003
Members: 5,781
Quick Facts: The Canadian perspective for all VW and Audi models with a great social feel.
The Goods: The US has VW Vortex and Canada has GenerationDUB.com, a collection of serious VW AG Enthusiasts. There are the usual discussion forums and busy classified sections to keep these rides on the road, many of which are over 20 years old! There are many great swaps and 1980s and 90s classics on here all the way on up to single digit drag cars calling this place home. GenerationDUB is also very organized when it comes to meets and events, not to mention many of their members make the trek down to Waterfest along with the PAS Waterfest Kruise. They have been valued partners of PASMAG for years and will continue to be so.
---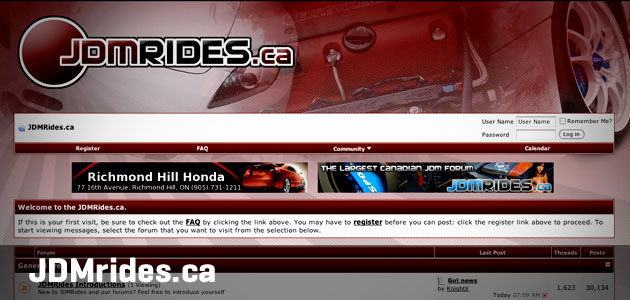 Established: 2004
Members: 11,678
Member Profile: JDMrides guys are not big on other makes and do not associate with rival Honda forums. Many of the OGs cars are very fast swapped and turbo'ed Hondas that are not to be messed with.
Quick Facts: Honda and more Honda. Some of the most hardcore Honda heads on the scene reside in the Toronto area and many of them frequent these boards.
The Goods: In a short time, JDM Rides was able to capture the attention of the Honda crowd based in southern Ontario. The scene for Honda / Acura in this area is huge and these cars never became passé. JDMrides is host to great technical discussions and ridiculous amounts of classified goods. The parent company Teknotik is a well respected Honda tuner and parts supplier that goes out and proves it at the track. On any given track day you will see their shop cars and customers cars out in force and they are not to be underestimated.