Written by Mike Kojima for Moto iq. photos by Abby Jons | 08 June 2011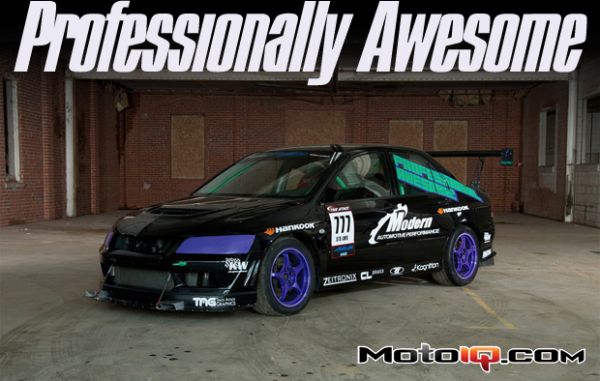 We first spotted Team Professional Awesome's EVO VII at last year's Redline Time Attack at Cal Speedway.  To be honest, it was not the car that first attracted us but the name of the team.  After looking the car over, we knew at once that this was a well constructed and balanced car.
After the event we caught up with team principle Dan O'Donnell to see if we could get more info about the car.  After a few back and forth attempts we were finally able to get some decent pictures of the car's parts, enough to be able to talk about the car in detail.
---
Finish the story at Moto IQ