Written by Jeff Naeyaert | 28 August 2012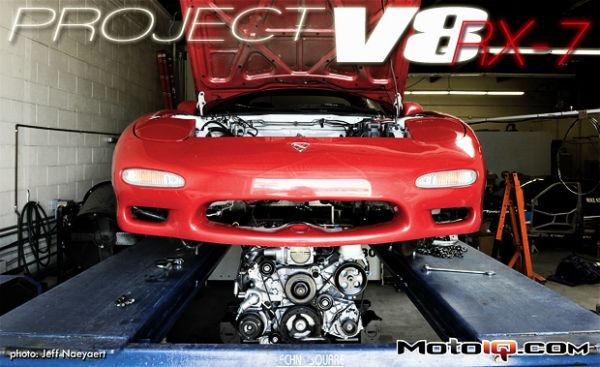 In our last installment of Project V8 RX-7 we took a look at the T-56 Magnum transmission from Tremec we'll be using for our swap, now it's time to bolt it up to our E-ROD LS3! Close attention to the cover of our last article could have caught a sneak peek of the one remaining component we need before we marry the Magnum to the Quicktime bellhousing—the throwout bearing.
Often times the throwout bearing is an afterthought for enthusiasts and to be honest we only looked into it after learning our T56 would not come equipped with one, due to the wide variety of applications the Magnum can work with. Although a stock GM throwout bearing will no doubt work fine we decided to try McLeod's 1300 series throwout bearing with integral slave cylinder.
---