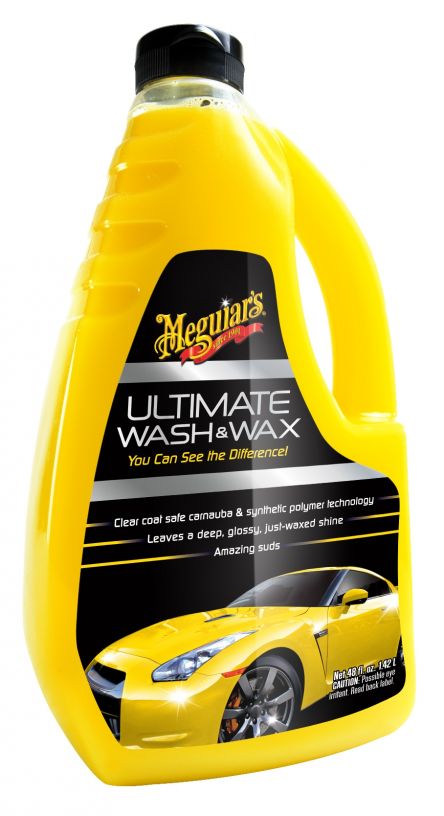 While traditional "wash and wax" products can be weak on suds, shine and protection, Meguiar's® all-new 2010 Ultimate Wash & Wax proves different.
In fact, this unique formula, made from an exclusive blend of carnauba and synthetic polymers, delivers both protection and a glossy "just-waxed" shine, while you wash. Plus, the ultimate sudsing action safely lifts dirt and grime, enhancing the appearance of any automotive exterior, and all in just one easy step.
Meguiar's Ultimate Wash & Wax is the perfect way to clean and shine your car's finish in-between regular waxing, thereby boosting protection and glossiness.  Meguiar's Ultimate Wash & Wax is compatible with all Meguiar's washes and waxes.
For the best results, Meguiar's recommends using a high quality wash mitt, like Meguiar's Microfiber Wash Mitt.  Follow by drying with a 100% cotton terry towel or high quality microfiber towel, such as Meguiar's Water Magnetä microfiber drying towel.