Written by GE | 25 November 2010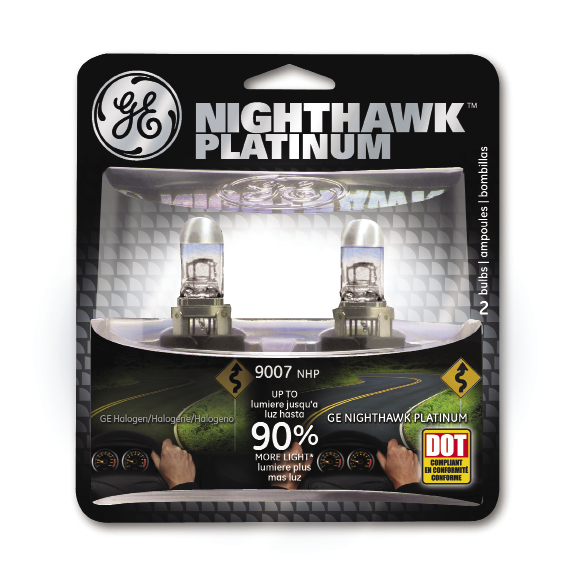 GE Lighting, a unit of GE's Appliances & Lighting business, introduced the Nighthawk Platinum, a halogen headlight that puts 90 percent more light on the road compared to GE's standard halogen headlights. Whiter light can improve visibility by providing better contrast for street signs and lines on the road. The Nighthawk Platinum bulbs have a blue coating to create a whiter light than regular halogen bulbs.
For more visit www.GEnighthawk.com for more information.