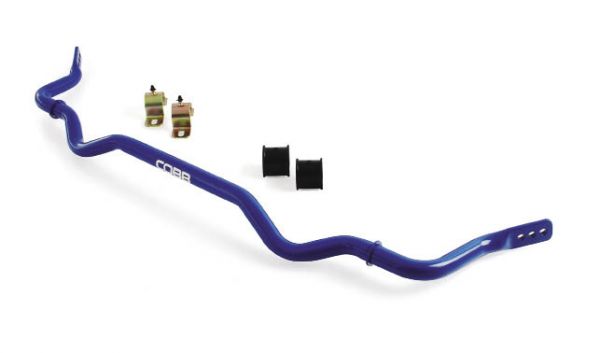 COBB Tuning
Front Swaybar Kit
The COBB Front Anti-Swaybar for the 2008 Mitsubishi EVO X dramatically reduces body-roll and improves handling, encouraging the driver to attack the corners while inspiring confidence at the limit! This highly adjustable anti-swaybar has multiple settings, giving additional adjustment so handling can be tuned to personal preference. This kit is a direct replacement for the factory equipment. The lightweight tubular bar is CNC bent for a precise fit which makes installation simple. The kit also includes polyurethane bushings for quick transient response and bushing mounts with integrated grease fittings for easy maintenance.
For more visit www.cobbtuning.com
---

Invisible Glass
Wiper Blades
Invisible Glass introduces its Windshield Wiper Blades. Created for streak-free cleaning and long-lasting durability, the high-performance, nanophite coated Wiper Blades are made for all vehicle types and weather conditions. Available in various sizes and three different models, the Wiper Blades will suit the performance and styling needs of any driver. The beam styling technology eliminates uneven wearing and has no open structure for snow and ice build up.
For more visit www.InvisibleGlass.com
---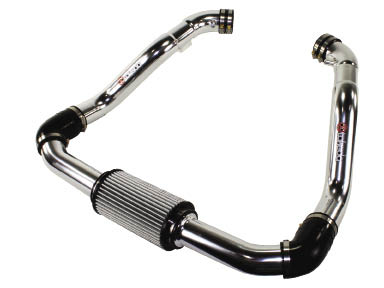 Takeda USA
Attack Cold Air Intake
The new Takeda Attack cold air intake for the 2008-11 Infiniti G37 uses a unique single filter design that locates the filter right in front of the grille for maximum air volume and flow. TA-3016P utilizes two specially designed one-piece clear coat anodized polished aluminum intake tubes to guide the air into the motor and provide an aggressive style. Takeda air intakes use a unique radial designed Pro Dry S air filter from aFe, which uses a progressive three-layer synthetic media, requiring no oil to recharge for maximum convenience and filtration. The Pro Dry S filter is 99.2% efficient so it prevents all of the dirt and debris from entering the motor.
For more visit www.takedausa.com
---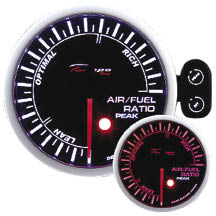 DirecT Auto Imports
DEPO Racing Gauges
DEPO RACING made a name for itself on the streets of Japan as a top quality accurate gauge at a fair price, they quickly became popular in Asia and then Europe. They come in a black dial with dimmable super white and amber LED lighting with a touch screen control box.
For more visit www.directautoimport.com
---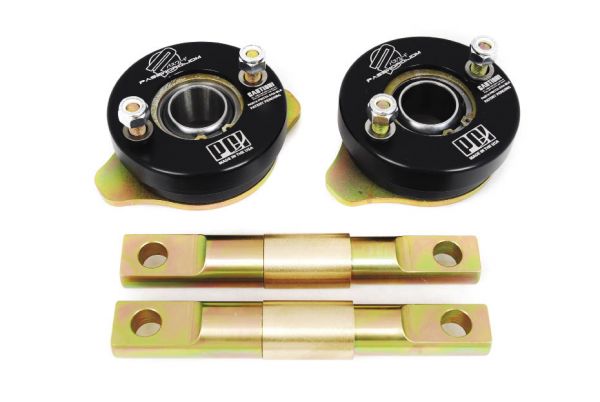 Password:JDM
Rear Trailer Arm Spherical Bearing Kit
Introducing the PasswordJDM Spherical Bearing Kit by PCI (Pro Car Innovations)!! This is an ABSOLUTE MUST for anyone that does serious track duty such as autox, HPDE, or any other form of road race or daily spirited driving. It is a direct replacement for your factory rear trailing arm bushing. These will help maintain a consistent suspension geometry on hard cornering therefore getting more pavement contact from your tires. A perfect finishing touch to your suspension setup.
For more visit www.PasswordJDM.com
---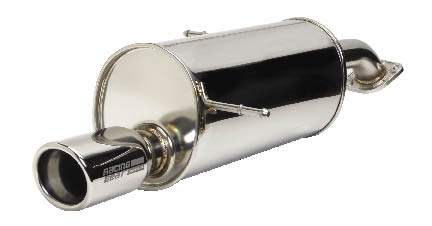 Racing Beat
Mazda 2 Power Pulse Muffler
For the Mazda 2 application, our engineering team absolutely nailed the exhaust tone this muffler produces! Whether under acceleration or at cruising speeds this Power Pulse muffler emits a deep, baritone exhaust note, without any hints of harshness or buzzy tones. Produced entirely using 304 stainless steel components, the Power Pulse muffler for the Mazda 2 is stunning upgrade to any vehicle! To ensure optimal exhaust gas sealing qualities, the Power Pulse muffler includes a Mazda OEM inlet flange specifically designed to mate with the mid-pipe outlet flange. Designed to fit onto the stock mounting hangers, each muffler comes complete with mounting hardware and a replacement gasket.
For more visit www.racingbeat.com