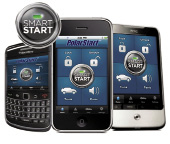 Directed
SmartStart ASSC-5000
Start your car from virtually anywhere with Directed SmartStart ASSC-5000 distributed by Automobility Distribution Inc. Warm or cool your vehicle, lock/unlock doors, activate panic alarm and arm/disarm the alarm from virtually unlimited range using your Blackberry, iPhone or Android Smartphone and receive two-way command confirmation. As an added bonus, receive a free membership to SmartStart Motor Club roadside assistance program.
For more visit www.automob.ca
---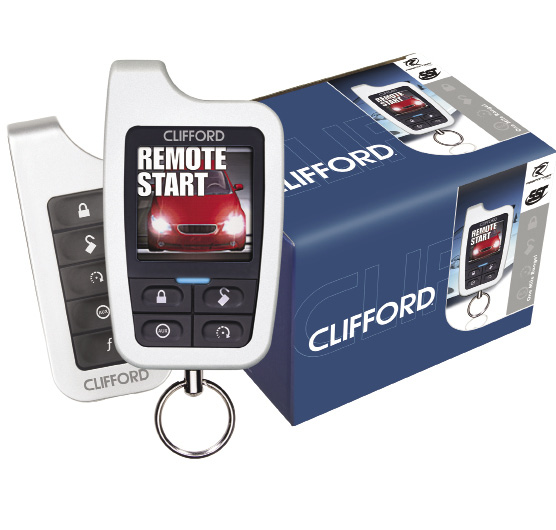 Clifford
590.2X Security with Remote Start
No effort has been spared by the Clifford development team to create the ultimate remote start and security system – the Clifford 590.2X. The included high-resolution color OLED remote features one mile of range thanks to Spread Spectrum Technology and features an icon based interface that make it easy to use. The remote is be charged by USB, eliminating the need to constantly replace batteries. The system is compatible with gasoline and diesel vehicles with both manual and automatic transmissions. The Clifford SmartStart system can be added, giving your iPhone, Blackberry or Android based phone complete two-way control over your vehicle from anywhere you have a cellular data connection. Equipped with Nuisance Prevention Circuitry, real-time sensor status, two-car operation and much more, this is the ultimate vehicle protection and convenience system.
For more visit www.clifford.com
---
---
---
---
---
---