Page 1 of 7

---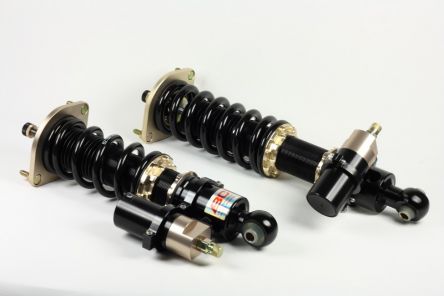 BC Racing
BR & ER Series
www.bcracing-na.com
BC Racing is proud to provide coilovers that strike the best balance between performance and cost. They design the most popular and essential features into their coilovers while keeping the end price down for the consumer. Whether you are cruising down the street, enjoying your favorite twisty mountain road or tearing up a race track BC Racing has a coilover system for you. You get to choose your springs rates, either keeping the recommended spring rates or selecting from available stock. BC Racing will even install the springs for you so you don't have the hassle of doing it yourself. As an added service if you choose spring rates 4k higher or lower than the recommended setting they will revalve the dampers for you. BC Racing believes you shouldn't have to pay a premium price for a quality coilover system.
---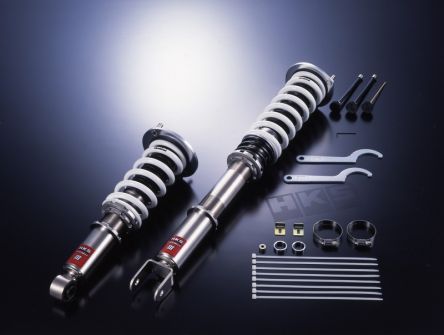 HKS
Hipermax III
www.hksusa.com
www.jrponline.com
The Hipermax III is designed and tuned for street application / daily driving. HKS' all-new hiper linear piston fluid channel system damping system creates a positive relationship between piston speed and damping force, making it possible to produce a suspension that provides track-level control and feedback with exceptional ride quality at the same time. In addition, the Hipermax III is shock-body adjustable (most applications) to allow vehicle height adjustment without affecting spring rate and piston stroke. With the Hipermax III's range of adjustability, precise corner balancing can be achieved. Chrome-plated cylinder shafts provide excellent durability and newly-design rubber upper mounts reduce harshness.
---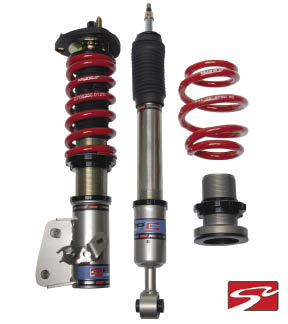 Skunk2
Pro-C Coilovers
www.skunk2.com
www.jrponline.com
Skunk2 PRO-C Coilovers offer the latest shock technology featuring an adjustable race inspired mono-tube design for dramatically improved handling and cornering performance. The mono-tube design coupled with oversized shafts and pistons make help make the PRO-C damper extremely responsive and durable. Each PRO-C coilover kit for the '06+ Honda Civic features CNC machined forged billet top mounts with adjustable camber plates and spherical bearings along with, precise 12-way adjustable valving and carefully designed dampening curves for maximum performance and feel.
---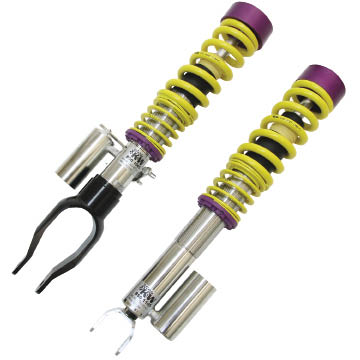 KW Suspension
Variant 3
www.kwsuspensions.com
The KW suspensions coilover for the Nissan GTR enables the owner to lower their vehicle 10-30mm on the front axles and 15-35mm on the rear axles and retains enough travel to handle maximum load and dynamic loads during driving. Adjustable (and independent reacting) rebound and compression damping allows a truly individual performance driving setup for those technically demanding drivers. Compression dampening adjustment is conducted in the low-speed range, while the high-speed set-up, so decisive for driving comfort, has been pre-set by KW engineers.

For More Products Read On