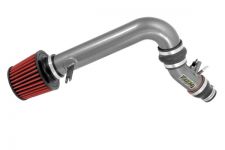 AEM
Cold Air Intake for 2013-14 Dodge Dart 1.4L Turbo
$399 | aemintakes.com

This AEM cold air intake relocates the filter behind the bumper for cool fresh air. The aluminum intake tube is available in two finishes and includes a washable/reusable Dryflow AEM air filter. The 2013 Dodge Dart Turbo produced an estimated 6 more horsepower and +9 lb-ft of torque at a very usable 3,000 rpm when dyno tested with the AEM intake.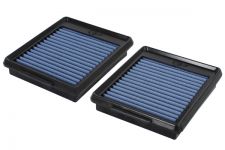 aFe Power
Nissan GT-R R35 OE Replacement Filter
$131.20 | afepower.com

These filters are offered in, Pro DRY S for maximum convenience and Pro 5R for maximum airflow. These filters outflowed the stock filters by up to 69%, providing performance without sacrificing protection. The construction is rigid, yet allows for proper OE fit. Washable and reusable for multiple cleanings and provide excellent dust holding capacity for longer service life between cleanings.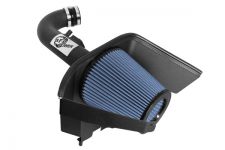 aFe Power
Stage-2 Intake System for 2010-11 Chevrolet Camaro V8 3.6L
$309.75 | afepower.com

In testing, this cold air intake system resulted in an additional 14 horsepower, 20 lb-ft of torque and 21% better air flow. This intake system includes an 18-gauge powder-coated heat shield and a massive eight-inch tall filter. The air filter uses a unique flange retention design that allows the filter to be securely mounted to the heat shield without any hardware.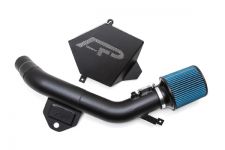 Agency Power
BMW 335i Cold Air intake
$500 | This e-mail address is being protected from spambots. You need JavaScript enabled to view it

The Agency Power cold air intake kit for the twin-scroll turbocharged N55 engine brings in more airflow to give you better throttle response, horsepower, and turbo sound. Featuring 6061 aluminum tubing with TIG-welded CNC-machined sensor mounts and a custom filter for a high flow and particle stoppage. The intakes are powder-coated wrinkle black with the option of different colors for an additional amount.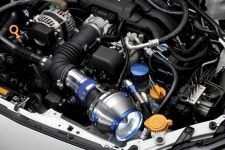 Blitz
Advanced Power Air Intake
$535 | optionsauto.com | blitzpowerusa.com

The Advanced Power Air intake uses Blitz's unique SUS Power stainless mesh filter element for maximum airflow while producing an aggressive induction sound. A large diameter adjustable cooling shield reflects radiated heat from the engine, while maintaining high airflow efficiency. The blue anodized top ring and locking plates give you the ultimate racing appearance. Available for Scion FR-S, Subaru BRZ, Impreza WRX/STi '08-14, Mazda RX-8, and Mitsubishi Lancer Evolution '08-14.


Injen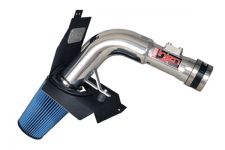 Intake Kit for 2015 Subaru WRX STI
$370 | injen.com

This brand new, tuned air intake utilizes Injen's patented MR technology and air fusion processes to stabilize air/fuel ratios, as well as short and long term fuel trims. This kit generates an additional 24 horsepower and 24 lb-ft of torque. Each Injen Technology intake is fitted with Dry SuperNano web fiber filters for easy maintenance and superior filtration.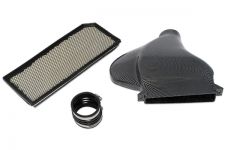 Raceland
Cold Air Intake for Volkswagen MK5
$109 | racelandus.com

The Raceland Volkswagen MK5 intake system allows VW owners to retain OEM-like fit and finish with a cold air replacement box. The air box is made from injection molded plastic and offers the advantage of a more open, flowing design over the OEM box. The Volkswagen MK5 intake is available for 2006 to '09 Golfs and 2005 to '09 Jettas.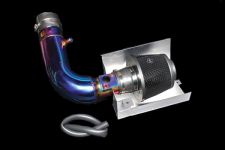 Weapon-R
Neo-Ti Treated Intakes
$440 | weapon-r.com

The newest addition to the WR Performance line-up is the development of the Neo -Ti Treated Products. This treatment to our products, gives parts a titanium finish without the high titanium price.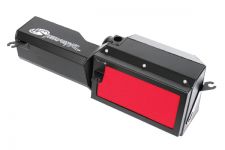 Weapon-R
Stealth Air Box System
Contact for pricing | weapon-r.com

Stealth treated air intake boxes shield from the heat discharged from the exhaust system and engine, which assures the air flowing through the chamber can achieve the best atmospheric pressure and temperature to help maximize air density and amount of oxygen to your engine. The Stealth Air box will bolt onto the OEM location on your vehicle.