DeatschWerks is introducing a brand new high flow fuel injector, the HDEV1700, available for Ford EcoBoost engines. The new injector features Bosch HDEV5 technology and PnP fitment — supported with full tuning data.
This HDEV1700 is drop-in fitment for the 2.0L, 2.3L and 3.5L Ford EcoBoost engines found in models like the Focus ST, Mustang and F-150. The injector flows 1700cc/min at 100 bar of fuel pressure, a flow increase of over 30 percent when compared to stock injectors.
This process allows for increased flow while retaining the OE spray pattern to maintain OE start-up, fuel economy, and drivability.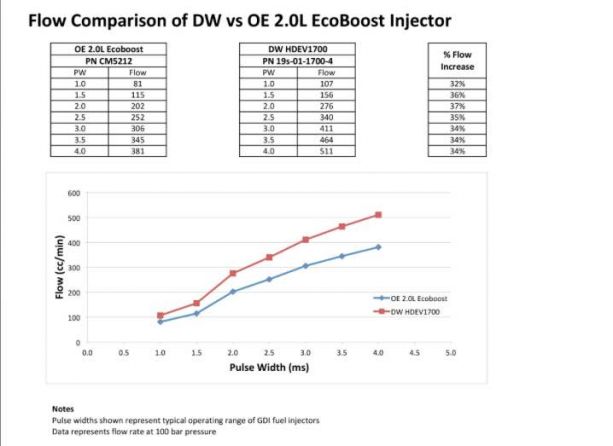 DeatschWerks has collaborated with SCT Performance in development of injector calibrations for the HDEV1700. Injector Calibrations are available through the SCT handheld Tuner.
In addition, the HDEV1700 has seen hundreds of hours of bench testing, dyno testing, street testing, as well as being proven at the track in BG Racing's world's fastest 2.3L EcoBoost Mustang running a 10.6 1/4 mile.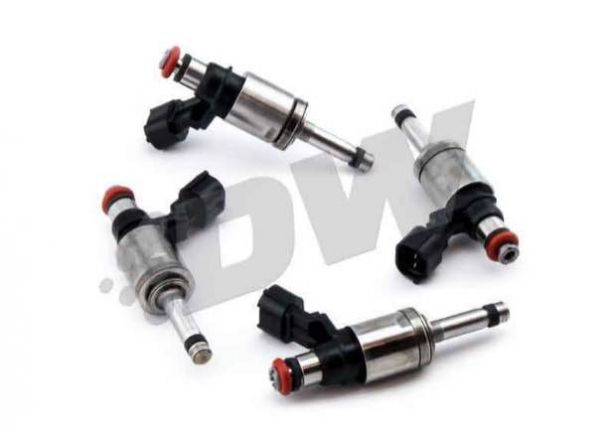 Click here for more information.