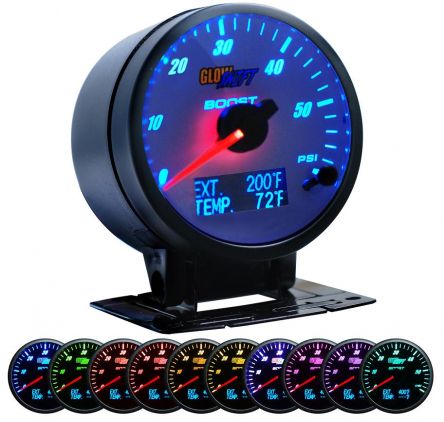 3 in 1 White Face Combo Gauge
GlowShift Gauges is excited to announce our new 60mm White Face 3 in 1 Diesel Combo Gauge, designed to include three vital engine indicators into one compact unit. Each gauge provides a boost pressure measurement along with a digital readout of your exhaust temperature as well as another temperature reading of your choice. The integrated 10 color illumination is designed to match your vehicle's existing stock gauges. A 60mm gauge pod and all necessary senders are shipped with each unit.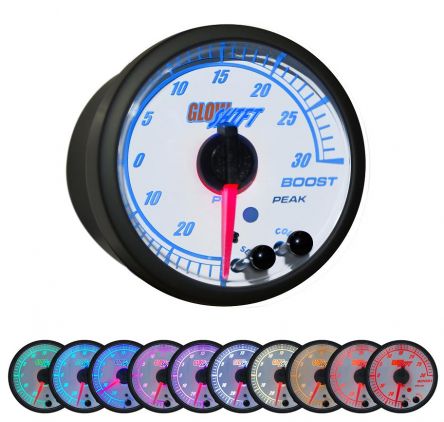 White Elite Gauges
GlowShift Gauges is pleased to announce our new 52mm White Face Elite Series lineup, currently available in 10 unique gauges and provides 10 color illumination technology as well as several distinctive & high performance abilities. The integrated peak recall function will display your previous maximum measurement for further review. Customizable audible and visual alerts will allow you to monitor your engine vitals more safely and efficiently. Each gauge provides all necessary senders for a quick and easy installation.