Written by PAS Staff | 19 August 2011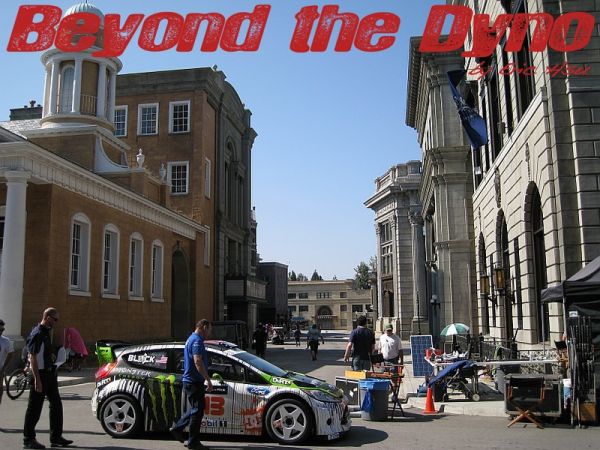 Written by Eric Hsu | Moto IQ
Since you Moto IQ readers care more about the substance than the hype, here are some specs on the latest and greatest Ken Block Hybrid Function Hoon Ford Fiesta before we get into Gymkhana Four (below). I have no idea what a Hoon is BTW. This is a "hybrid" car not because it has batteries and a electric motor, but rather because the car is designed to be multifunctional and can be quickly adapted for rallycross, gymkhana, and stage rallies. I don't know if it has a Monster, DC, Mobil 1, or Ford title sponsorship, but they all have big stickers all over the car.

Ford Fiesta WRC chassis, built by M-Sport
Ford "Ecoboost" 2.0L engine, 600bhp/665 ft-lbs max, built by PIPO Moteurs

Garrett TR30R turbocharger with 45mm restrictor

Brembo Monobloc WRC brakes (changed for different events)

Sadev 6 speed sequential transmission, transfer case, and rear end
Reiger WRC suspension (different damper/spring combos changed for different events)
Cosworth Electronics Pectel MQ12 ECU
Cosworth Electronics Pectel Hyllus power control module

Cosworth Electronics Pectel DB1-RSHE card logger

Cosworth Electronics Pectel MK4 RS Driver's dash

Cosworth Electronics MFD I/O display

Speedline forged wheels w/ Pirelli tires

Recaro Ultima WRC carbon fiber seat

Vehicle weight: 2755 lbs.

Built by the Monster World Rally Team