Written by Martin Gonzales for Moto IQ | 08 May 2012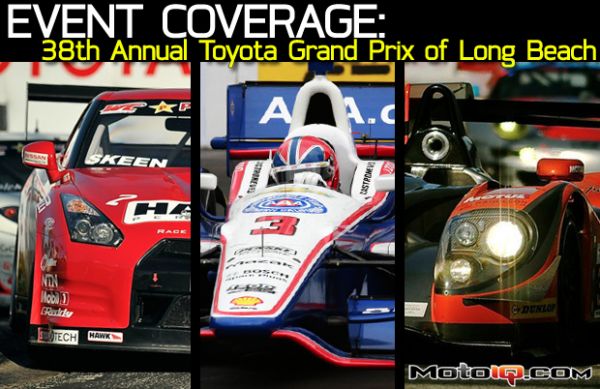 Nothing like a little change to keep things exciting and interesting, right?  If that is indeed the case, then this year's Grand Prix of Long Beach was sure to be one for the books.  Every race group in this year's Grand Prix had some twist to their usual stories.  Bad weather, new cars, field wide penalties, you name it - it happened!
When the ALMS teams showed up to the track on Thursday they were greeted by the usual beautiful Southern California sunshine, but anyone who had checked the weather channel knew that the wet stuff was just around the corner.
---