Written by Dave Pankew // Photos By: www.goprocamera.com | 04 February 2010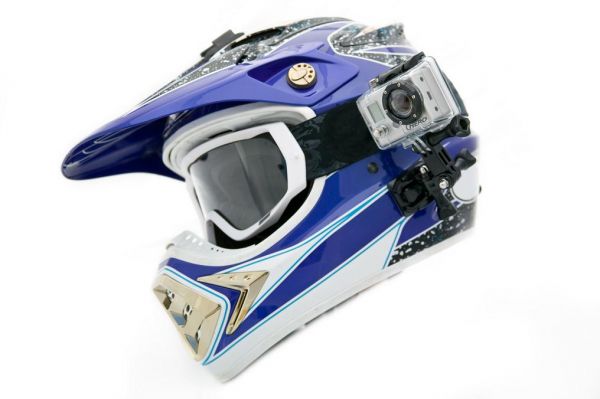 So you think you can drive? The GoPro HD Motorsports HERO cam will be your key to backing-up those claims of being a superstar, all in glorious HD quality. The last generation of GoPro cam revolutionized the way we captured action video with its simple and compact format. The rugged package captured all of the high intensity video but in a modest resolution that was more geared for web. Now GoPro has unveiled its new version that records video in High Definition, all in the same outstanding microscopic package.
"GoPro is very fortunate to be the leader in wearable camera technology," says Nicholas Woodman, GoPro's founder and CEO. "We cannot thank our customers enough. Their incredible support has helped GoPro grow to where we're able to secure technology partnerships that we could only dream of a year ago. Our product development is now ferociously paced, and in the HD Motorsports HERO you're seeing the first of many leading-edge products that will establish GoPro as the World's preeminent manufacturer of convenience-based image capture devices. The HD Motorsports HERO now allows average consumers to capture professional-grade 1080p, 960p and 720p video."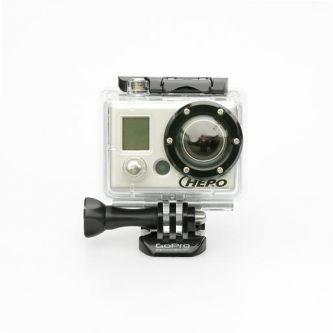 The 1080p HD format was once only reserved for film and TV professionals but those days are over. Today, consumers can get into a GoPro HD Motorsports Hero cam that records those high resolutions at 30fps (frames per second) and as high as 60fps for ultra smooth video of your antics. The HD video is only made more intense by the gentle image stabilization technology inside the camera, making each and every video appear to be the work of a seasoned professional. With HD resolution, high frame rates and stable images, users still want to hear all of the exhilarating sounds of the action, not just noise. While most video cameras produce nothing but wind noise and interference, the special GoPro microphone records every back fire, the scream of sliding tires and every burst of emotion while doing what you were born to do – go fast.
In addition to stunning video (and we mean the type that makes you feel like your there) the HD Motorsports Hero also captures still images. So whether it is beautiful terrain or a glamour shot of your baby, the 5MP resolution has you covered. If you want to make a slide show or capture that split second the HD Motorsports Hero also does burst mode in: 2, 5, 10, 30 and 60-second intervals all hands-free. Pressing the shutter button once captures hundreds of poster-print quality photos.
The HD Motorsports Hero isn't limited to four wheels either and can easily be mounted on a motorcycle, ATV, car, plane, Jet Ski, boat, snowmobile or any other vehicle - even a bicycle! The industry leading quick-release mounting design makes it easy to reposition the camera around your vehicle and gather video from different angles. However, the camera is also wearable by placing it on a helmet for that first-person perspective. The wearable format means you could also be skydiving, base-jumping or involved in any type of action as well. The rugged Polycarbonate is also waterproof up to 180feet (60m) and protects against shock thanks to its removable polycarbonate housing.
The new design offers features that no other video camera can meet, including rechargeable lithium-ion batteries that have an internal heating system to keep the battery warm for longer recording times in cold temperatures. Other enhancements include louder and brighter indicators to communicate the camera's operational status, something that was lacking in the last design. If you need to record more than 2.5 hours of video, no problem as there is a connector to run it off of a 12V plug for as much action as the SD card will handle. The video compression is impressive, allowing a full 8 hours of HD video to be captured on a basic 32MB card that is played back on any PC or MAC, handheld or gaming console.
GoPro has a game changing device here and our test unit couldn't be more impressive. Gone are the days with elaborate camera mounts plagued with problems and sub-standard sound. The GoPro HD Motorsports Hero is the real deal and priced at only $299, the operative word here is "deal!"

Source:
GoPro
HD Motorsports Hero Cam
www.goprocamera.com